Today, I bid my twenties farewell. I'm welcoming my thirties with open arms and am excited about this decade to come. It's gonna be a good one, I can feel it.
For now, I want to tell you about today. And... tomorrow.
But, first, today.
Today was so... peaceful. And with two kids ages two and under that's saying a lot. Max was in preschool this morning so it was just Ben and me to run a few errands and meet Ritchie for lunch at my favorite burger joint - The Counter.
Ritchie enjoying his burger.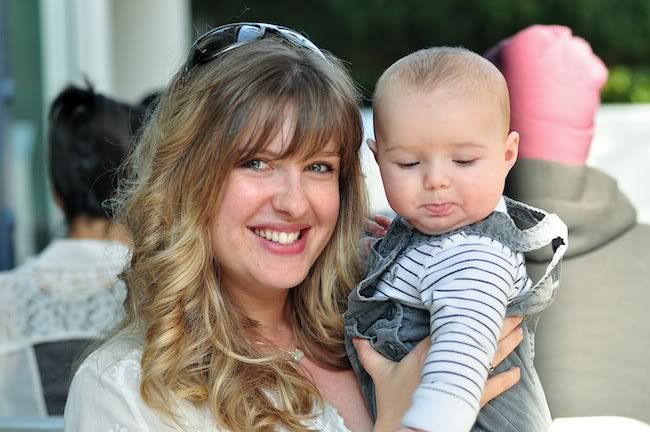 There were pictures where Ben was, you know, actually
looking
at the camera, but I had a double chin in all of them. And, on my birthday, I win. I get to look good in photos.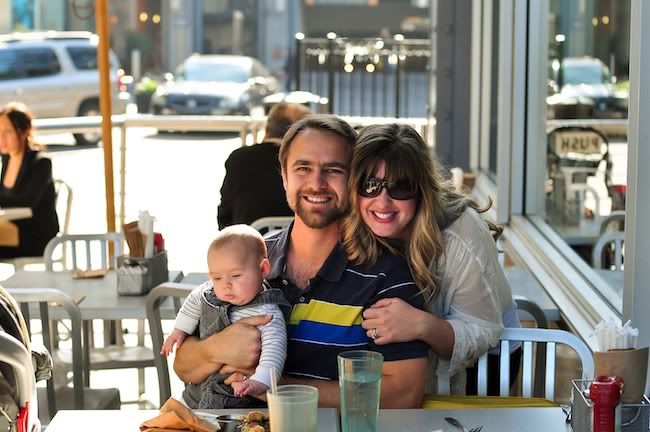 The three of us today for lunch. Ben never gets this! It was a special treat for us all.
After lunch, we went to get Max and played outside a little bit. I practiced using my remote with the camera for a self portrait of me in all my 30 year glory.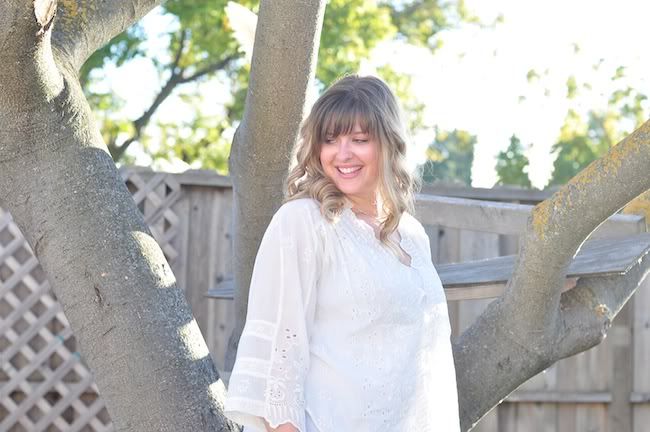 That's the best I could get. As in, it's in focus at least. Yeah... I need some practice with the remote :)
There were two painful hours after nap while we waited for Ritchie to come home where both boys were totally cranky. But, we survived. We always do.
Ritchie and I dropped the boys off with my (brave) dad and headed out to dinner ALONE. Sweet Jesus, nothing is better than that right now. We went to our favorite little Italian place - Al Castello.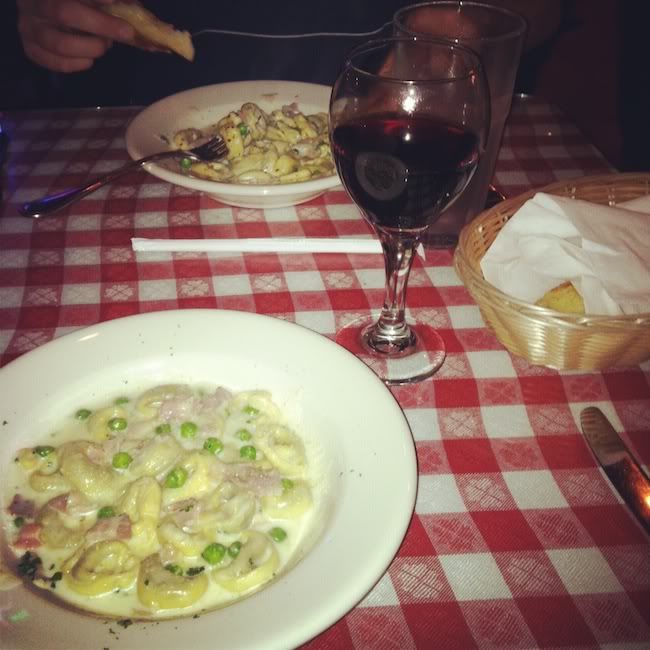 And Ritchie got me the watch I've had my eye on for months now.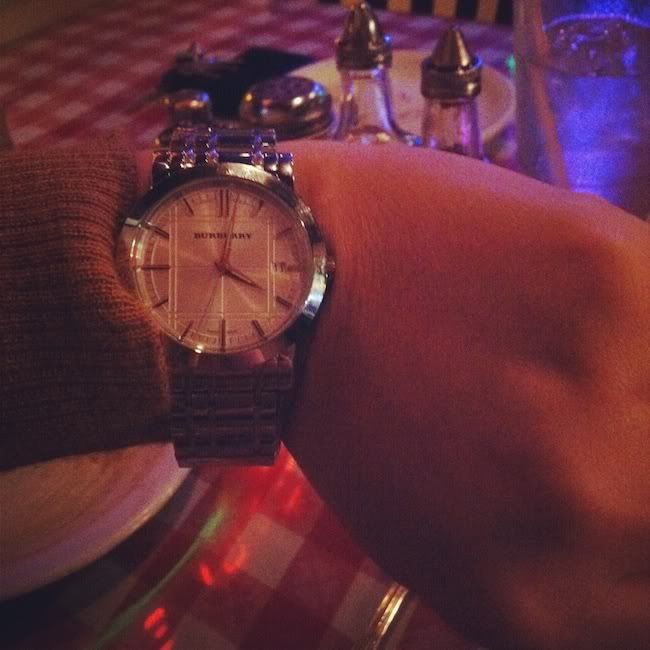 It was a lovely evening and I'm so thankful that my dad watched the boys. I guess Ben screamed the entire time so I'm VERY grateful that he was willing to suffer so we could have an uninterrupted meal on my birthday.
We came home, put the boys to bed and finished packing for our big trip tomorrow. We leave in the morning to go to Washington to visit one of my best friends and finally meet her baby girl who is Ben's age. She also has a son Max's age so it's sure to be a fun-filled, rowdy weekend.
The reason for this trip is two-fold, however. One is of course to visit our friends and enjoy our time with them. But, the other is to have me face a fear that I've dealt with for 4 years now. The fear of flying.
I'm not sure why this fear came about, but it did, and suddenly. We ended up NOT going on a very anticipated trip to New York City because I couldn't even get to my seat on the plane without a major panic attack.
I've since forgiven myself and realized that this is a common fear so I don't suffer alone. But, the reality remains that I want to travel. I want to go t Europe someday. I want to take my kids of a tour of the East Coast. I want to take that NYC trip. I want to visit my friend in Washington without making a 14 hour drive. So, this means I WANT to conquer this fear and I could think of no better time than my 30th birthday. It's a milestone one and it's TIME. It's time to rid myself of this anxiety.
Wish me luck. I'll let you all know how it went. I'm taking a 5 day hiatus from blogging to enjoy my trip, but I will continue to take pictures of the boys every day and post one big post of 5 days worth of photos upon my return.
Happy weekending!