This is getting SO much harder! Well, let me say that Ben is easy peasy to photograph. He doesn't move much...yet. Max, on the other hand is SO SO hard! He's on the run or telling me "No camera, mommy!" while I chase him around desperate to capture SOMETHING. Ugh. I did the very best I could today given the circumstances.
Max - eating chips. I had to keep telling him to BACK UP. Hopefully the edit masks some of the craptasticness that is this photo. Or... does it make it worse?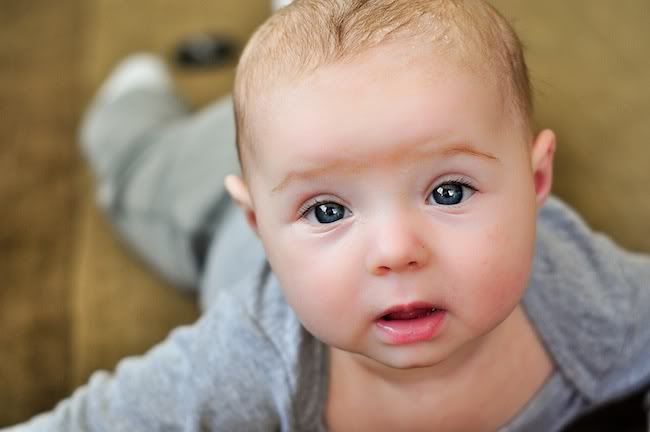 Ben - Ahh... my shining photo star. Give him a few months and he'll be impossible, too.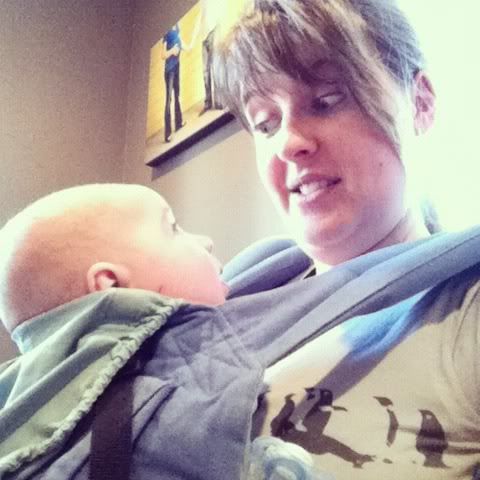 Instagram - Love me a double chin.