Today was all backwards because I got a photo I really love of Max and NOTHING of Ben. So, I cheated (sort of?) and did one of Ben with his big brother in it with him. Still counts, I think!
Max - We had a great time playing with blocks this morning!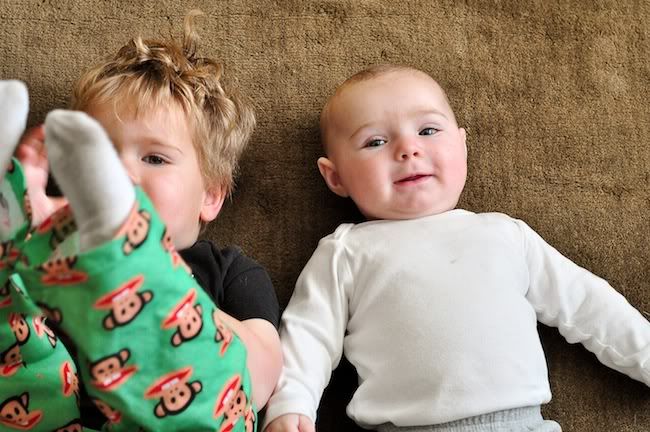 Ben - and big brother playing
Instagram - More block fun!
Thanks for reading! Anybody have anything fun planned this weekend?