Well, I haven't done one of these in a month! Oh well... here are the goodies from this week!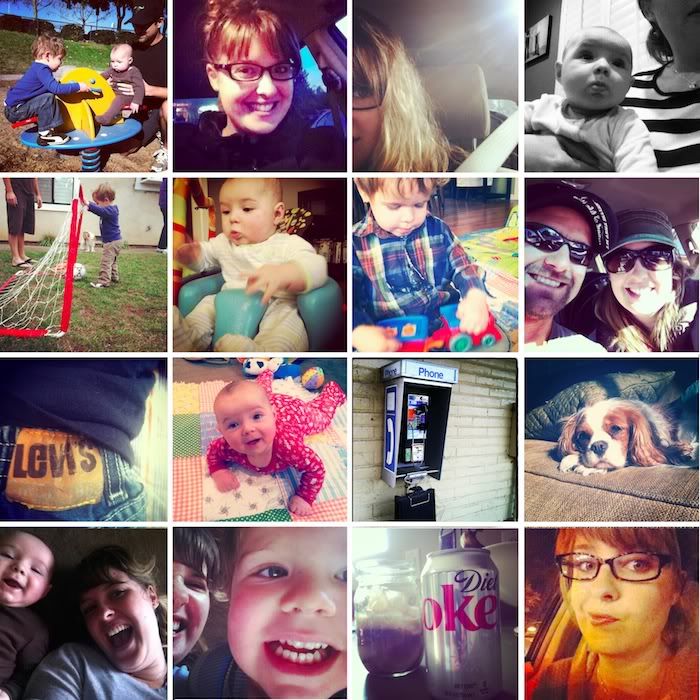 From left to right: top to bottom:
1. Boys playing at the park
2. New glasses!
3. Some gorgeous sunlight streaming into the car.
4. Ben and his momma
5. Max playing soccer
6. Bumbo fun
7. Max playing with trains
8. Me and my man
9. Baby jeans - so cute!
10. Cutie little B in some tummy time
11. Don't see those around very often!
12. Gracie girl
13. Ben and mommy goof off
14. Max and mommy goof off
15. Diet coke - drink of champions
16. Loving the glasses some more :)
Hope you all had a great week! I'm linking up with Jeaneatte over at Life Rearranged!