Holy crap. Why can I not keep up with this?! I did so well in January. And, I have 10 long months to go.
I actually have been taking pictures and only skipped one day in the past 7 days (although I do have some extras from other days to make up for that day) but posting daily has proven too much for me to do!
Onward - here are the days.
Day 53:
Bennett - Getting loved on by his Grandma.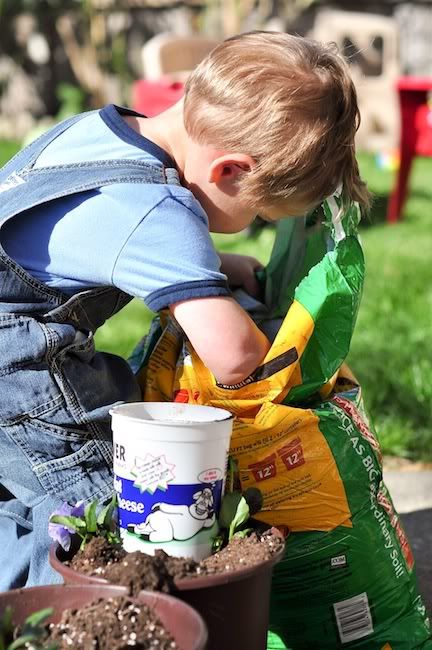 Maxton - His new favorite activity!! We do this daily. I think this may have been stolen from another day, though.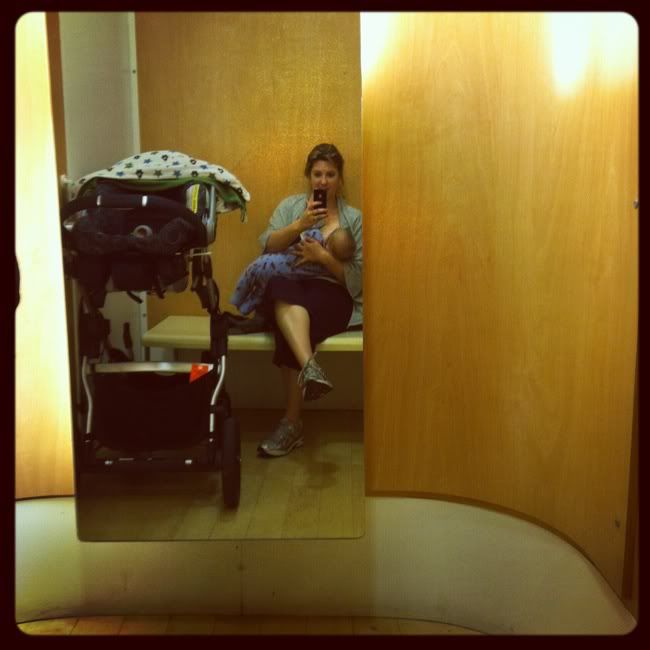 Instagram - Shoot. This is the only instagram photo I took that day. I was nursing in the dressing room.
Day 54: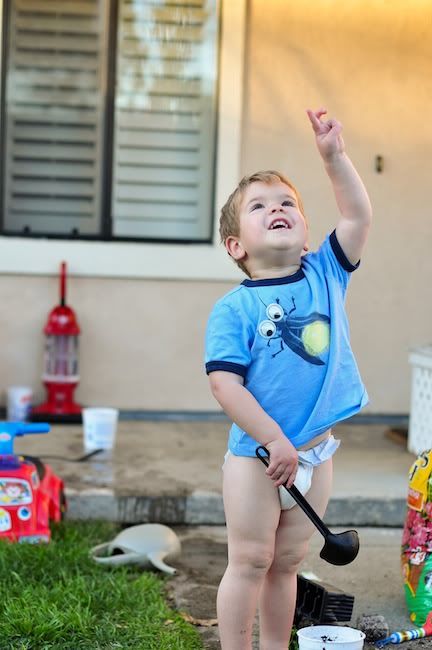 Max - Outside, in his diaper, with a ladle, pointing to a helicopter. He's loving life right here.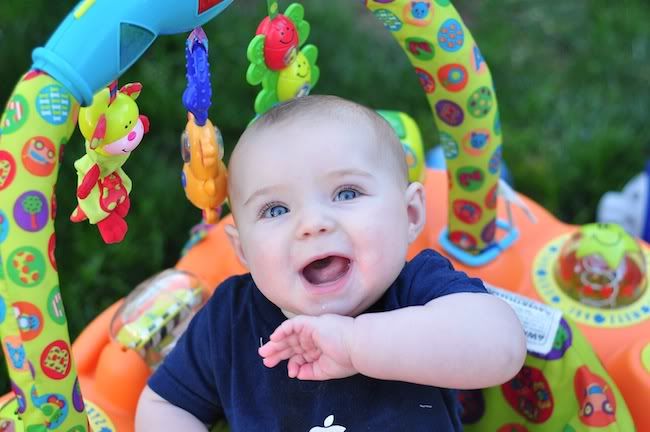 Ben - Enjoying one of our heat waves. This was outside at 5:30 or so. Golden hour for lighting! Look at his sparklers!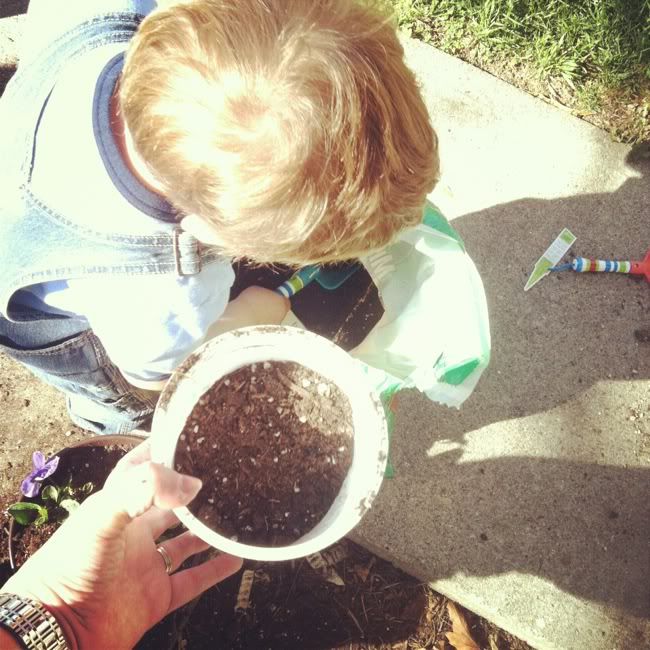 Instagram - More gardening! It was mid 70s the last part of this week and we spent every second we could outside.
Day 55:
Bennett - A new fun way to play! He can officially sit in the swing!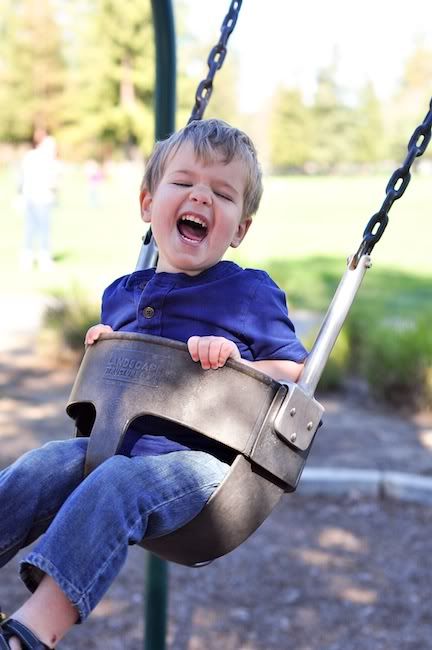 Maxton - This might be one of my favorite pictures of him of all time.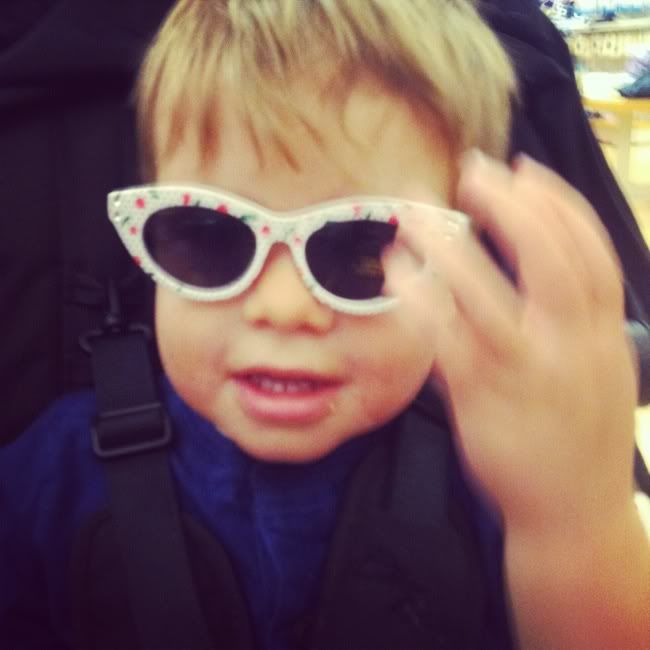 Instagram - While shopping Max became very fond of these sunglasses with cherries on them.
Day 56: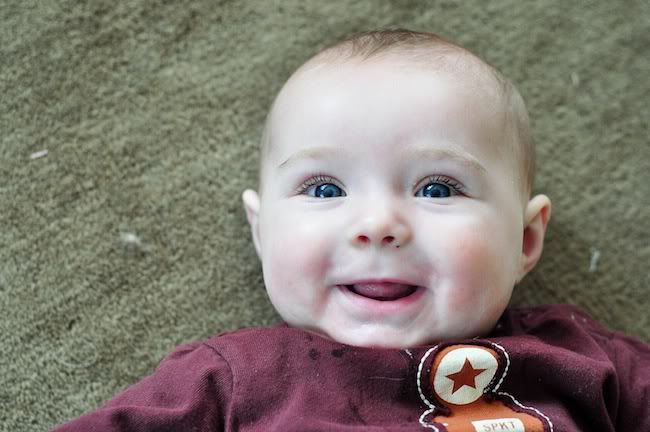 Bennett - Stolen from today. Just a smiley little guy.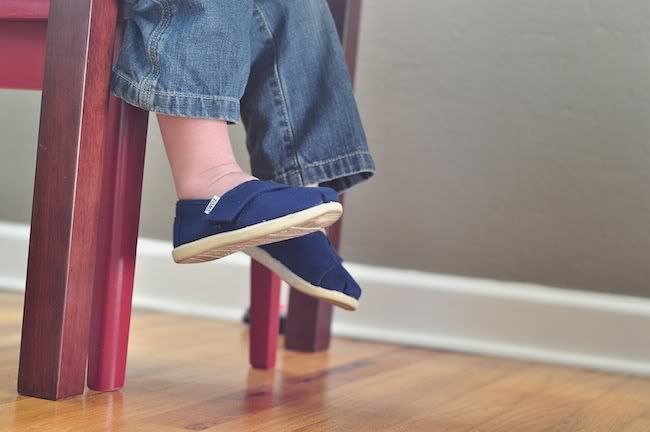 Max - Stolen from today. His new Toms. Love.
Instagram - Ben trying to escape the Bumbo.
Day 57: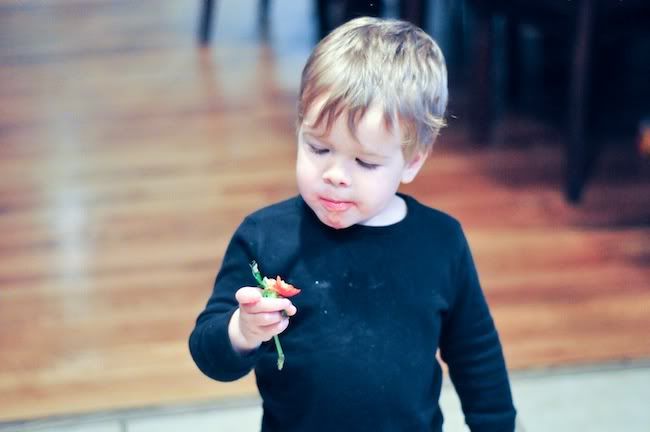 Max - Chowing down on a strawberry.
Bennett - Watching the Oscars with Sophie.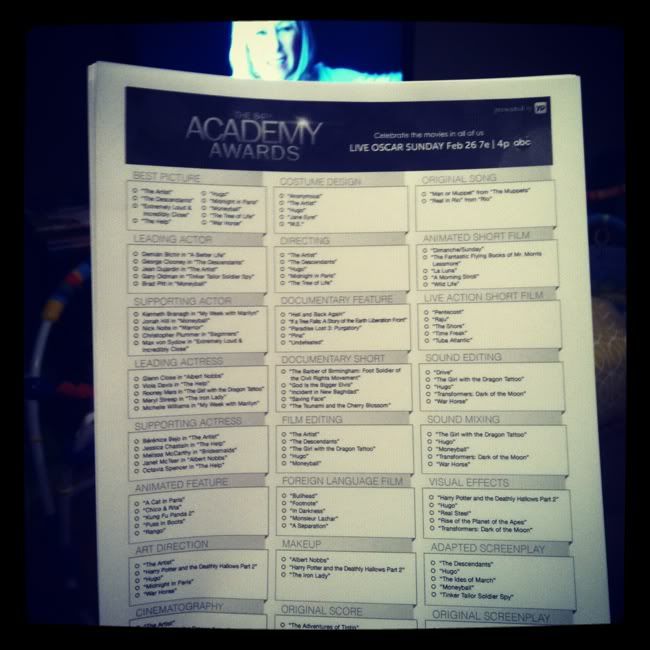 Instagram - Oscar ballots. We never actually got around to filling them out this year. Whoops. We still enjoyed the show, though!
Day 58: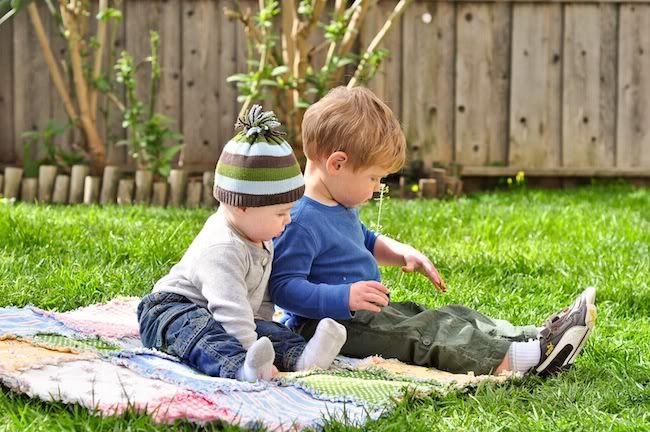 Max and Ben - I know I posted this one yesterday. But, it's just too lovely not to include. I love them.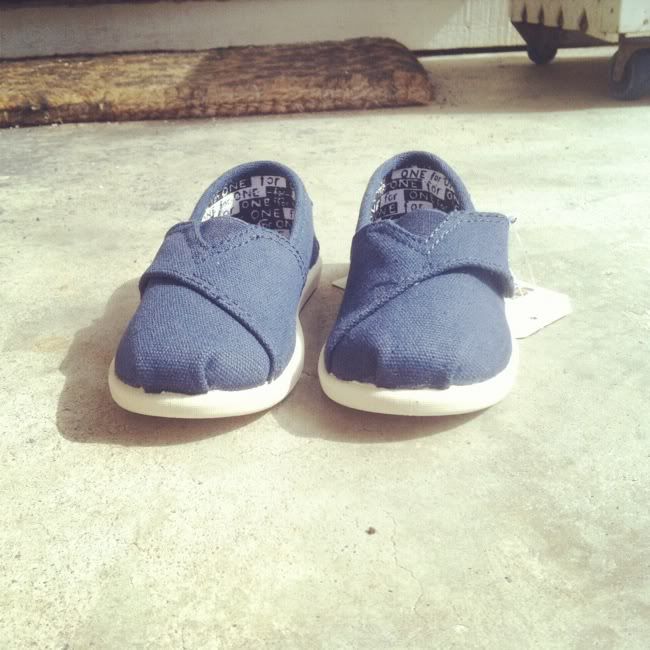 Instagram - Oh, the Toms. I love those. Passionately.
Day 59:
Maxton - Happily painting away
Bennett - Quintessential baby: one sock, Sophie, chewing on some sort of ring toy.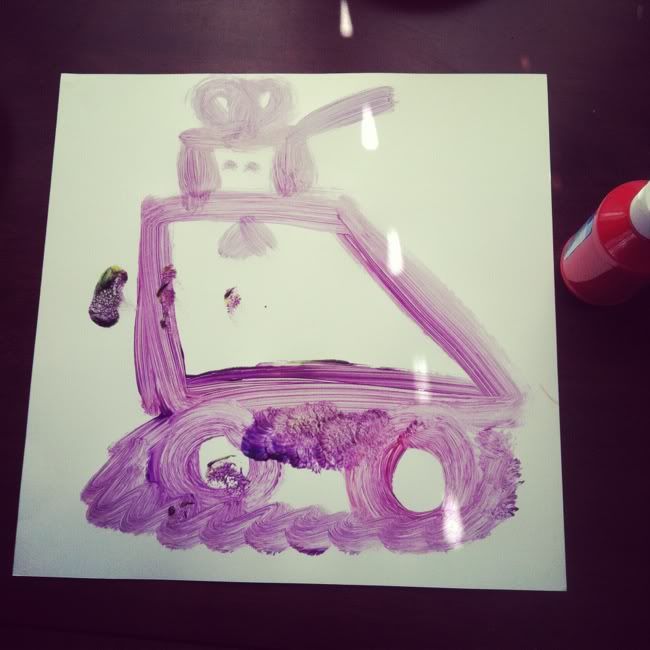 Instagram - Max and I painted a bit today and he requested a "purple bunny tank". Voila. Ask and you shall receive.