So, I completely fell off the P365 bandwagon this past week, eh?
I'm getting back on tomorrow. Today I'll catch you up with what's been going on here with 8 days (the number of which I'm behind) worth of photos of the boys. No, I didn't take pictures everyday. But, I did take pictures MOST days and the rest I'm just filling in the blanks.
P.S. They still look fuzzy to me on here. WTH?! Does anyone know how to fix this?
Maxton - 8 photos.
Poor kid lacks attention these days as his brother is high maintenance. Like, as soon as I set Ben down he wails. Instantly. I haven't figured out the best way to entertain them both so, for now, Max looks like this far too much.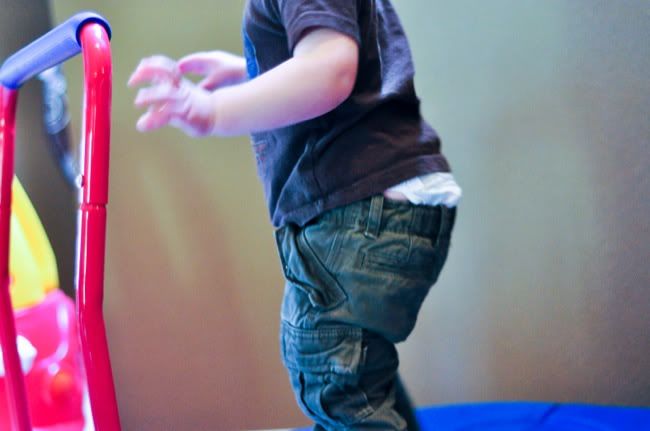 Except when we escape the house for a play date with friends! Then, he's jumping on things and it becomes obvious that we neglect other parts of him, too. Like making sure his pants fit. Whoops.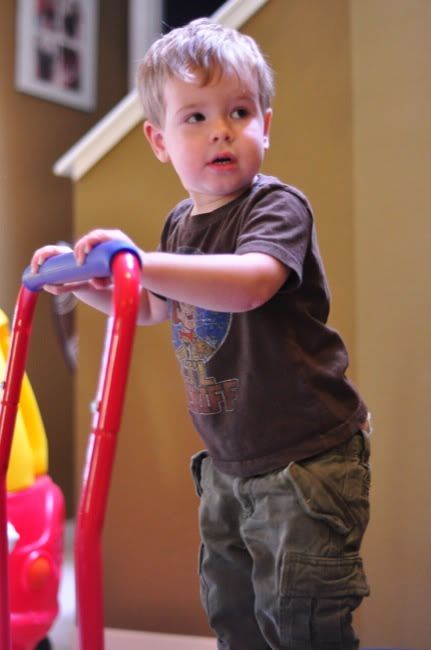 Always suspicious, this one.
Both boys are happiest outdoors and THANK THE FREAKING LORD it has been warm and sunny most days AND we have a glorious large front yard in which to play.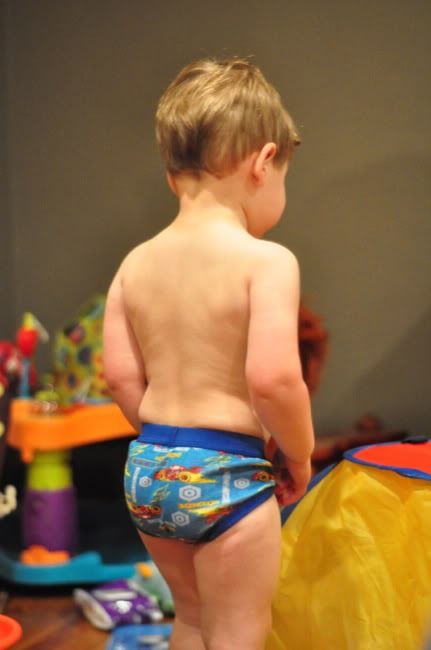 We're in the throws of potty training. Off and on. He HATES underwear, though. Like, LOATHES it. He cries when I even talk about it. He got chocolate for putting these on just so I could take a picture of him. I never said I was above bribery.
And, oh, the potty training stories I could tell. I think that should be its own post, because it's just too much to share here. I'll work on that, okay? You will laugh, I promise.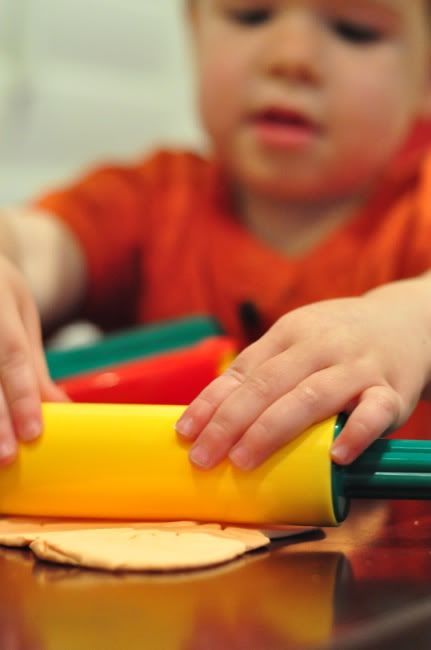 A favorite lately has been play dough. He likes to make animal cut outs with his cookie cutters and spaghetti with the... press? I think that's what I'd call it. Anyway, good times here with the play dough.
This is him rifling through the play dough box. He is SUCH a serious kid. I love that about him. He's so much like his daddy.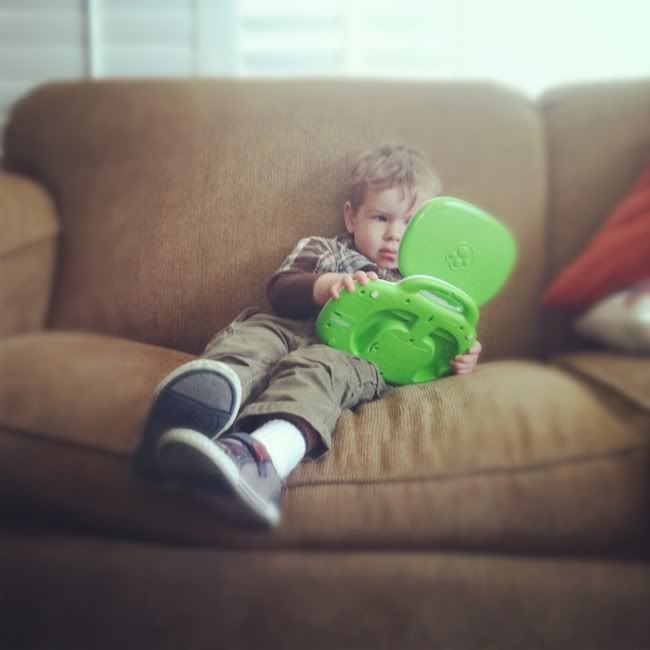 This last one is another one just like daddy (or, as my good friend Kim pointed out, just like daddy AND mommy) because we are a family that likes our laptops. I guess that's what happens when Daddy works for Apple computer. Oh, and it's sort of cheating because it's Instagram.
Bennett - 8 Days
Bumbo and playmat time seems to work momentarily.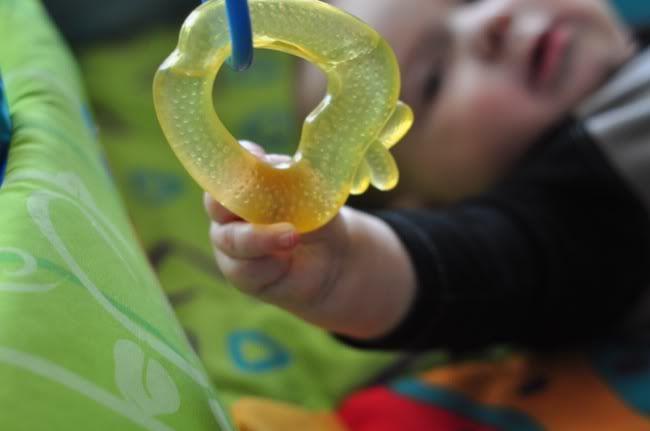 He's been mastering grabbing things. Like, my heart. Awww...
Check out the drool. His other skill. Grabbing and drooling. And NOT sleeping. Those are Ben's favorites.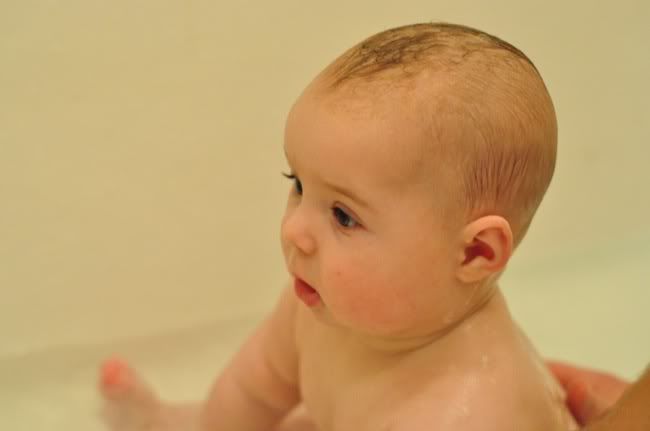 However, bath time has become enjoyable for all once again! Ben HATED bath with a passion for awhile there but he's slowly warmed to it and now he'll happily splash and play. And, if you're in the tub without him? Forget it, he's begging you to join.
And, he's super cute so we let him.
See?? How could you not love that face?!
Ahhh... he sleeps. We borrowed this contraption from a friend of a friend in the hopes that it would bring some sleep relief to us. It sort of has. More on Ben and his sleep later in his (late - ugh!) 5 month update.
Peeks! This is what mommy's car pictures look like. 1/2 of a cute lil' face.
Instagram - 8 Days
Grandma and Max playing
A Saturday Project
Oranges fresh off the tree
Just a little reality. This is what I look like. Daily. Smudged make-up (well, this was Monday and so it was weekend make-up. By Thursday (?) I've washed my face enough that I have no make-up at all on), messy hair, shoddy wardrobe choices. Ah, the life of a stay at home mom. It's glamorous, I tell ya.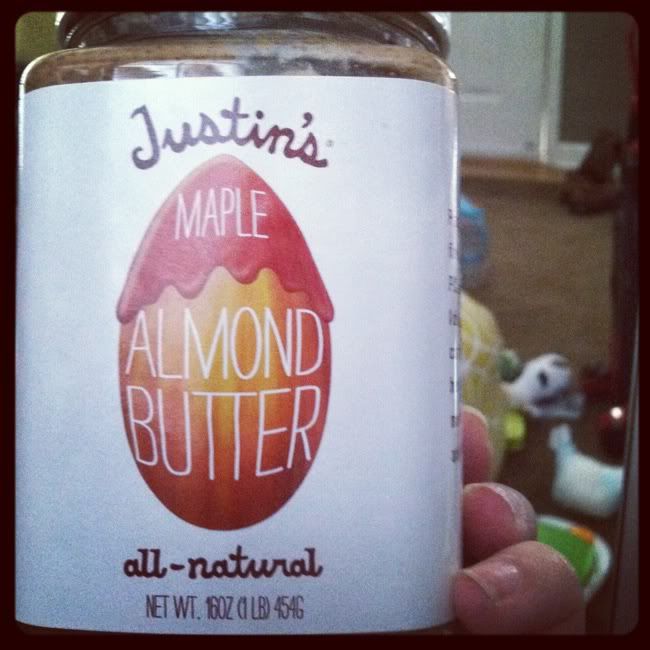 Have you tried Almond Butter? Because, if not you should. And, you should try it in private because you might have a tiny orgasmn (did I just say that?!)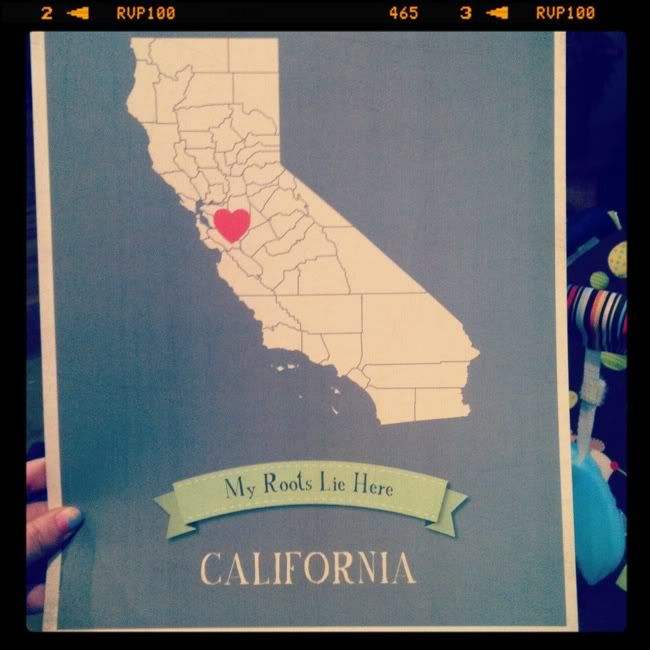 Ritchie later informed me that I had placed the heart on Modesto instead of San Jose. So, apparently we heart Modesto.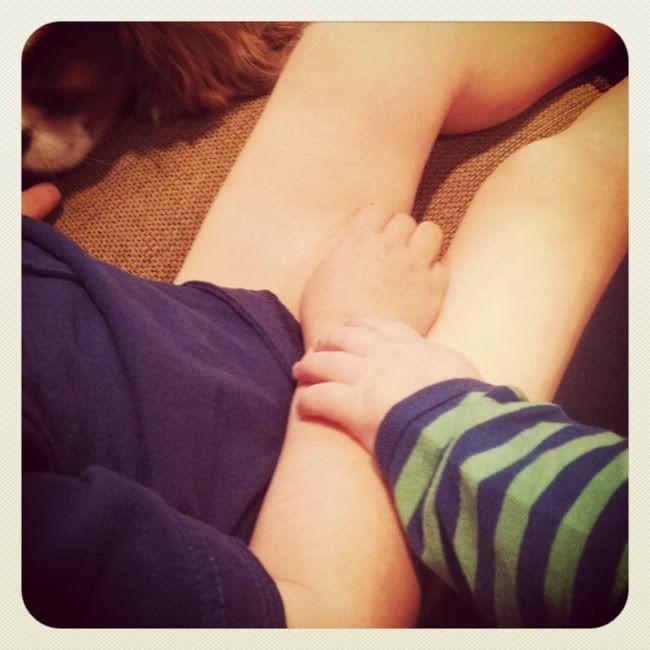 Hand holding. Love it.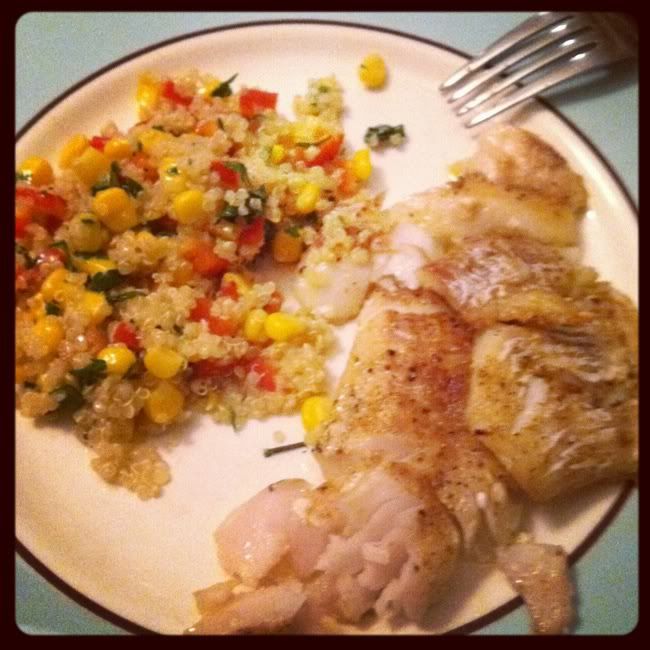 Our dinner tonight. 300 Calories. YUM.
So, I vow from here on out to (try my best to) post daily P365s. It's too hard to fall behind if I don't make it routine.
Tomorrow morning the first 3rd decade post will go up!! Hurray!