In December, Ritchie and I sat and made a list of 12 dates that we wanted to go on this year. One for each month. We strived to make them fairly unique, things we don't do very often (or ever!). We assigned a month to each one and vowed to make good on them each month.
January was a coffee date and we did go on it, but waited until the 2nd to last day of the month and didn't document it at all. So, I'm starting to keep track of it with our February date, which was bowling.
There's a bowling alley right across the street from our house so we walked there on Saturday. It was a gorgeous day and we held hands the whole way over, talking about how much we really like where we live and how grateful we were to be out sans children.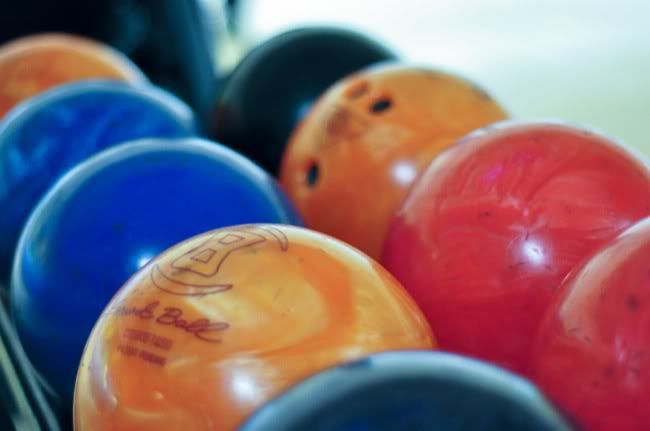 There was a 40 minute wait for a lane, so we went and got some greasy grub and played a round of pool.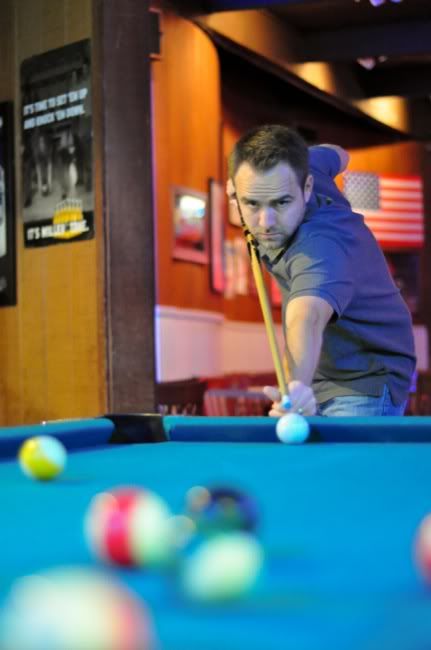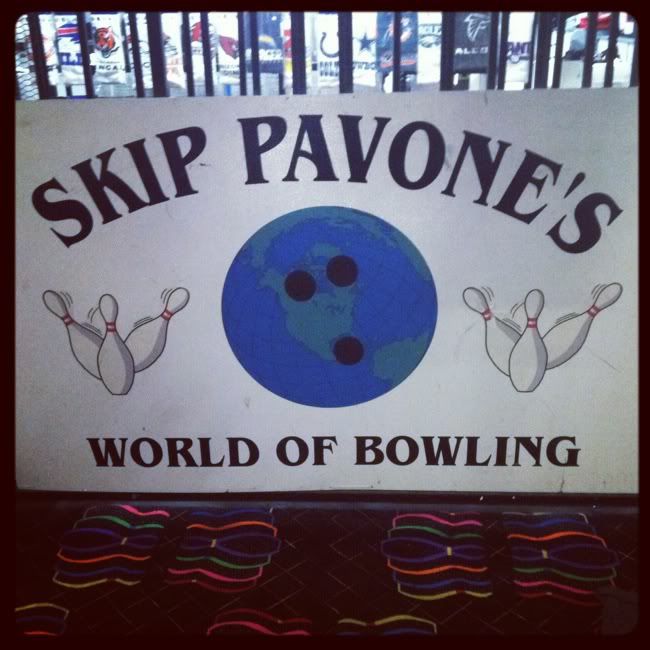 Funny side story: Years ago around Christmas time I looked in our bank account and noticed a $60 charge to Skip Pavones. I totally accused Ritchie (without even bothering to look it up online - duh) of going to a strip club. Ha! I thought something called Skip Pavones
must
be a strip club. (In case you don't know Ritchie, he's totally
not
that guy, and I don't know why I got really weird about it, but I was totally convinced). When he finally looked it up to show me what it was we were able to have a pretty good laugh about it. Turns out I had bought my dad a bowling bag for Christmas from good ole' Skip Pavones. Whoops.
I'm really lucky he puts up with me. Let's just say I'm a handful.
Anyway, so we started the game off right with a strike for me and spare for him!
Neither of us had bowled in years so this was impressive!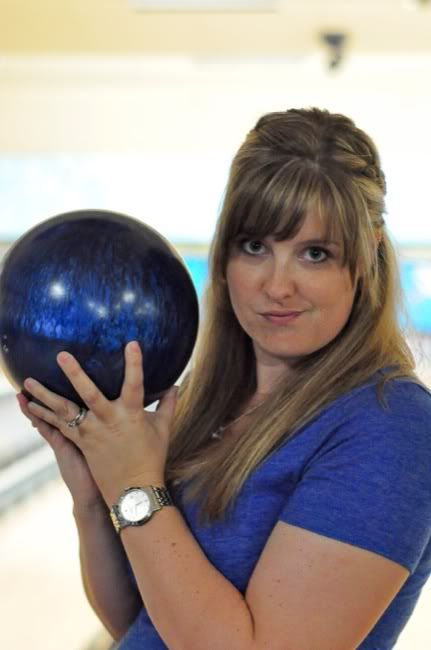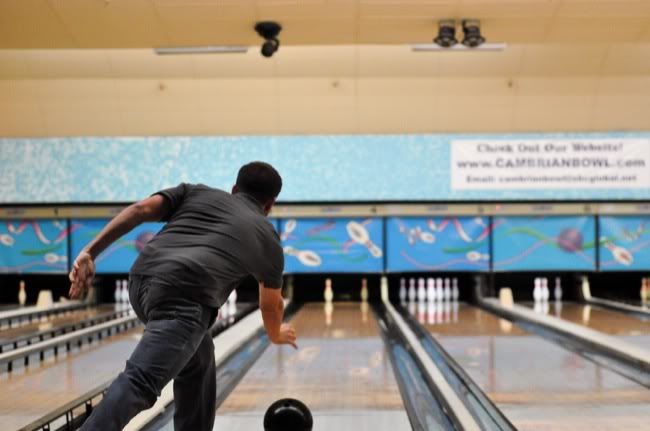 I thought bowling shoes were colorful and cute in an adorably hideous way? These are just plain ugly.
We had SO much fun together!
I'm loving that we're carving out some time together each month. My good mommy friend, Lisa said to me once that someday your children will leave you (you hope - sort of) and you're left with your husband. That has really stuck with me and it's a constant reminder to keep our love alive and make him my number one. Another thing I'm reminded of is my high school psychology teacher asking us who we thought was the most important person in his life. We all guessed his children and he said, "No. It's my wife." That always stuck with me, too.
My children are amazing, beautiful little souls who I love more than I could imagine. But, I chose to spend my life and build my family with Ritchie and I am realizing that the best thing I can do for my children, my husband and myself is invest time and effort into our marriage. Witnessing a healthy, loving marriage might be one of the best gifts I can give to my children. Living one is definitely the best gift Ritchie and I can give to each other.
Happy Valentine's Day.