I took some photos of my favorite boys today. It started out as a little photo shoot for Ben because he's 6 months old tomorrow (post coming soon on that big boy) and then Max jumped in on the fun and I got my favorite pictures of the two of them together to date.
For your Monday viewing pleasure.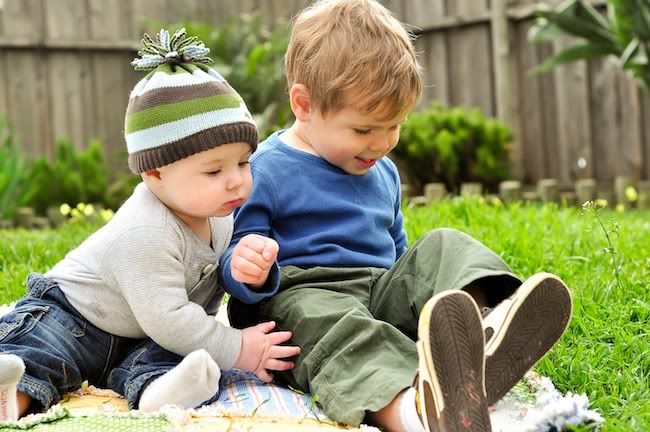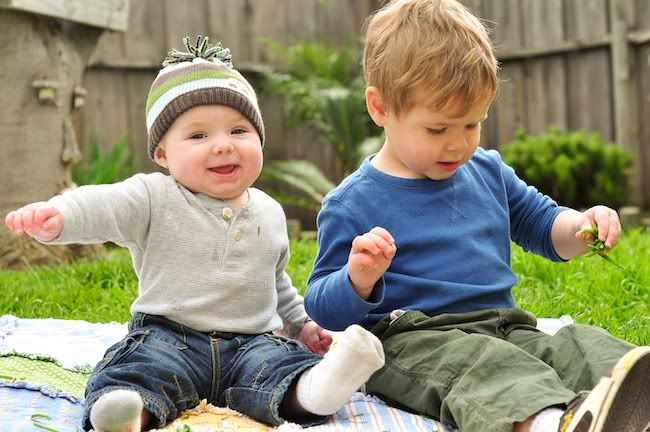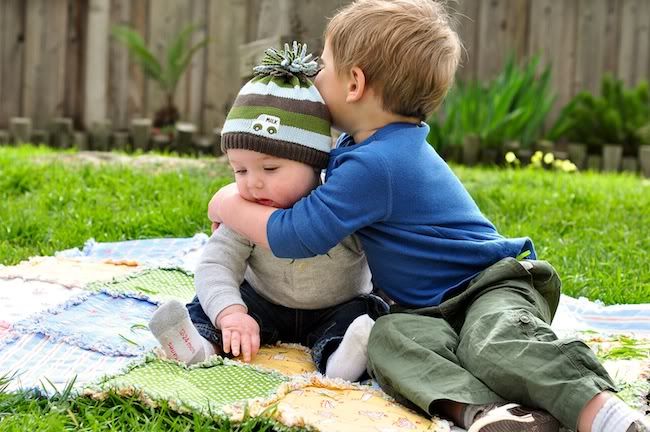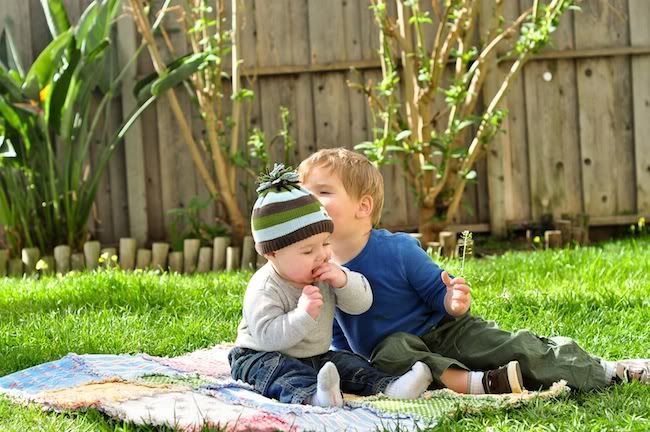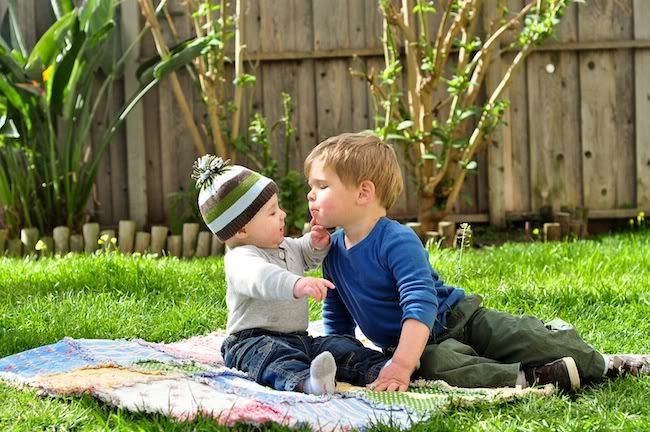 And my favorite: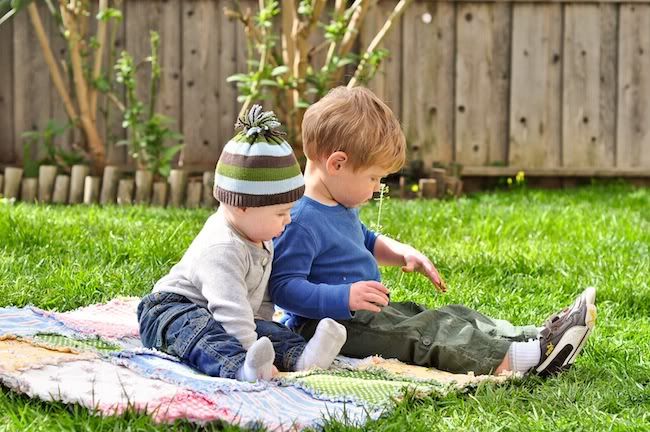 I couldn't love these boys more. And they're budding relationship just kills me. I smile a lot these days watching them interact. Having two is hard, but it's also comes with some pretty awesome rewards.
Brothers.