Day 42: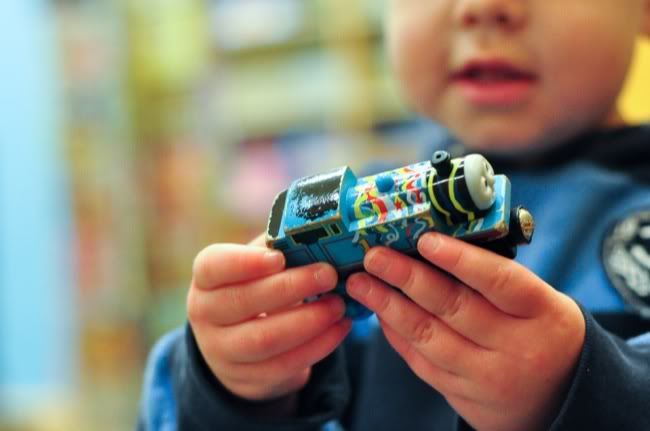 Maxton - Playing with trains on a little outing to Barnes and Noble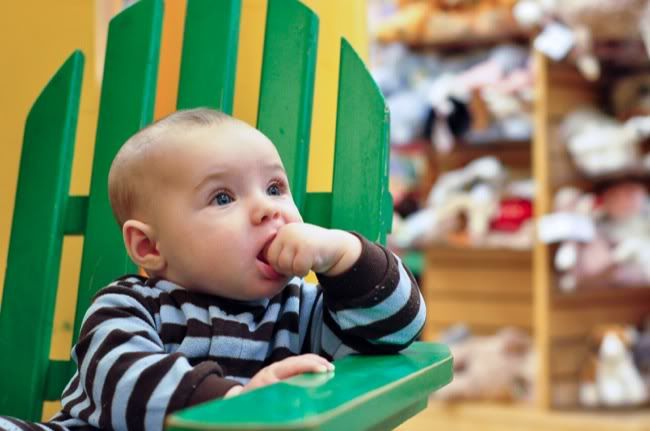 Bennett - Chillin' in the chair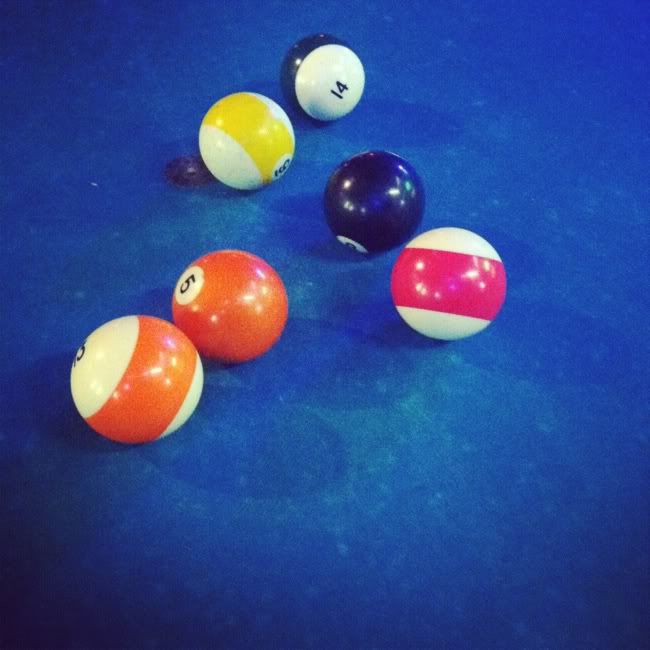 Instagram - Ritchie and I played some pool on our date - more on that later this week!
Day 43:
Bennett - He's "this close" to army crawling. We're so screwed.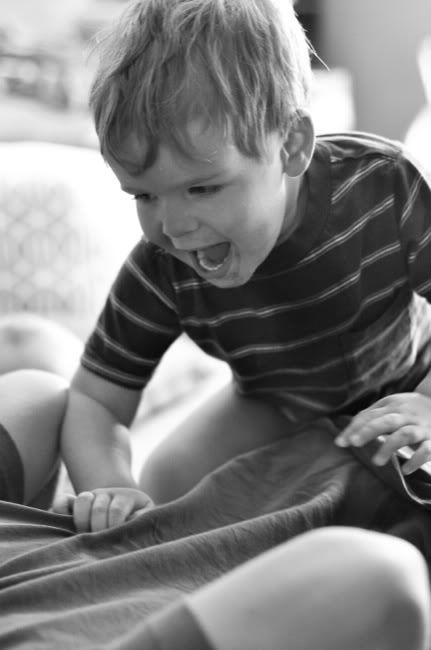 Maxton - These are seriously the only kind of pictures I can get of Max these days. He's always on the go. But, that's how it should be, right?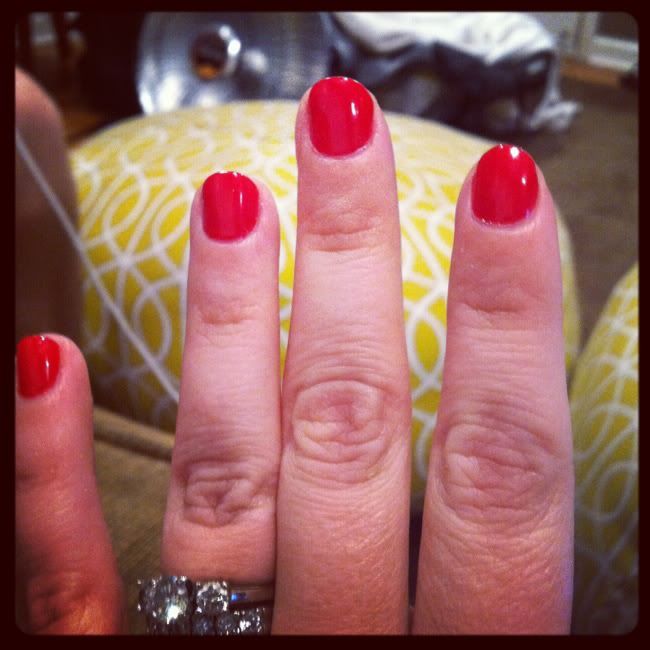 Instgram - I got a mani today! Red for vday :)
I hope you all had a happy weekend!