On Saturday we took an awesome day trip to Roaring Camp Railroads. The weather here over the weekend was in the high 70s and it was the perfect day to take our boys on a train ride through a beautiful redwood forest.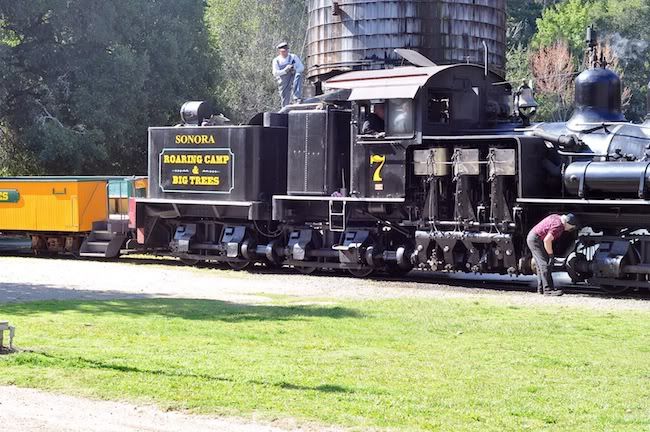 The ground surrounding the train depot are so beautiful. There were cherry blossom trees everywhere and open green fields stretching beyond them.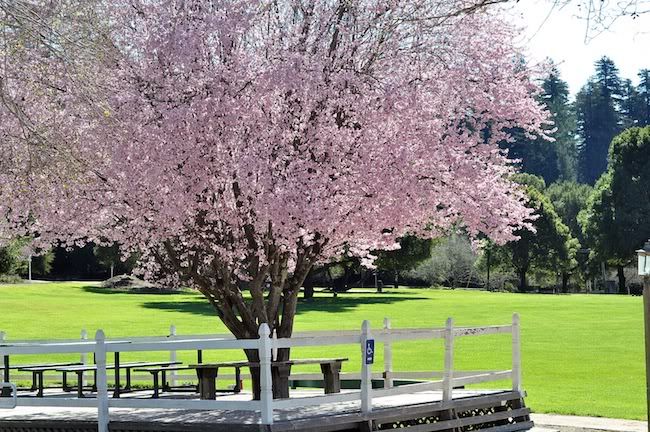 It was so peaceful and lovely.
We got our tickets and boarded the train. It was a steam engine train and it was very loud. At first, Max was really frightened. We never know what will go over well with Max. Some things he's totally excited about and we're pleasantly surprised. Other times, he seems scared of things we thought he'd be thrilled with. Today it was the latter and we did our best to help him enjoy his noisy train ride.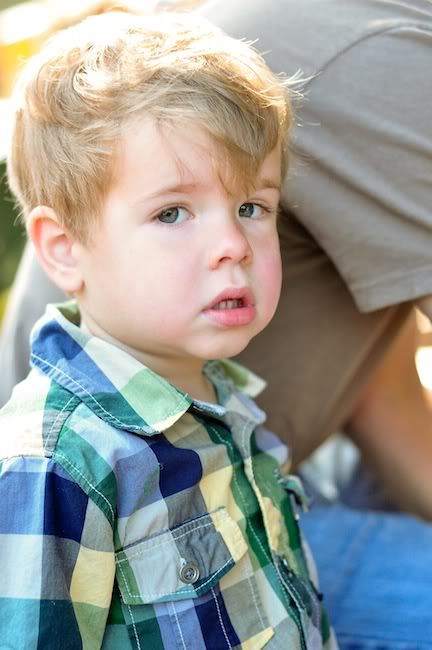 Not so sure about this train business...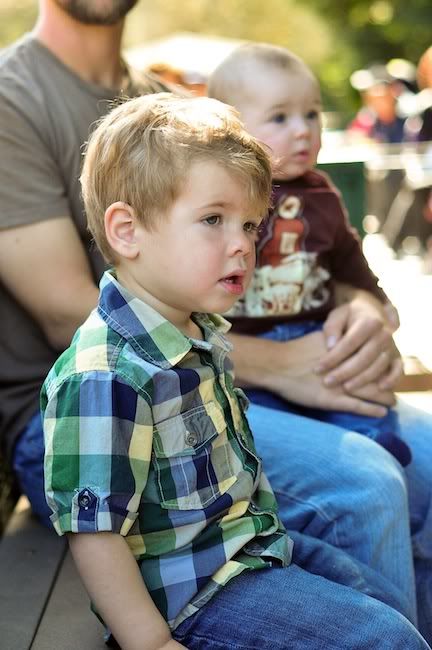 Sitting on mommy's lap helped.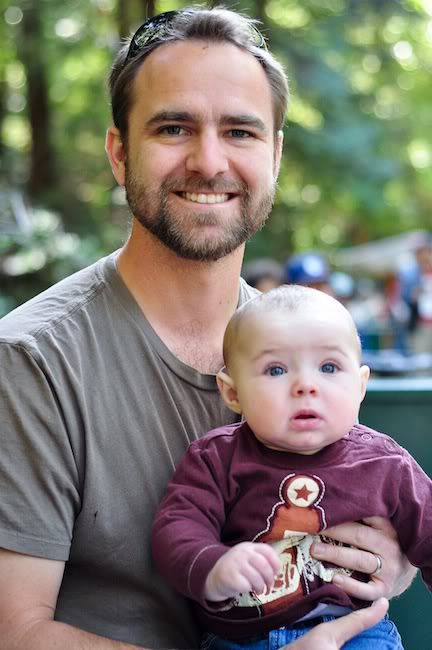 While Ben got to ride along with Daddy.
As we chugged through the tall, glorious redwoods we left behind a thick cloud of white steam. It was really thrilling.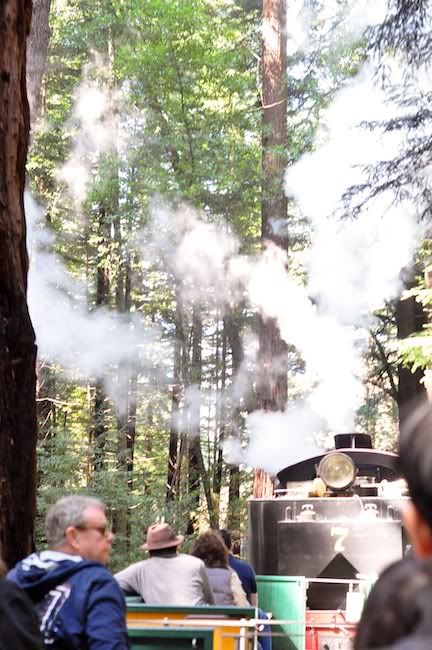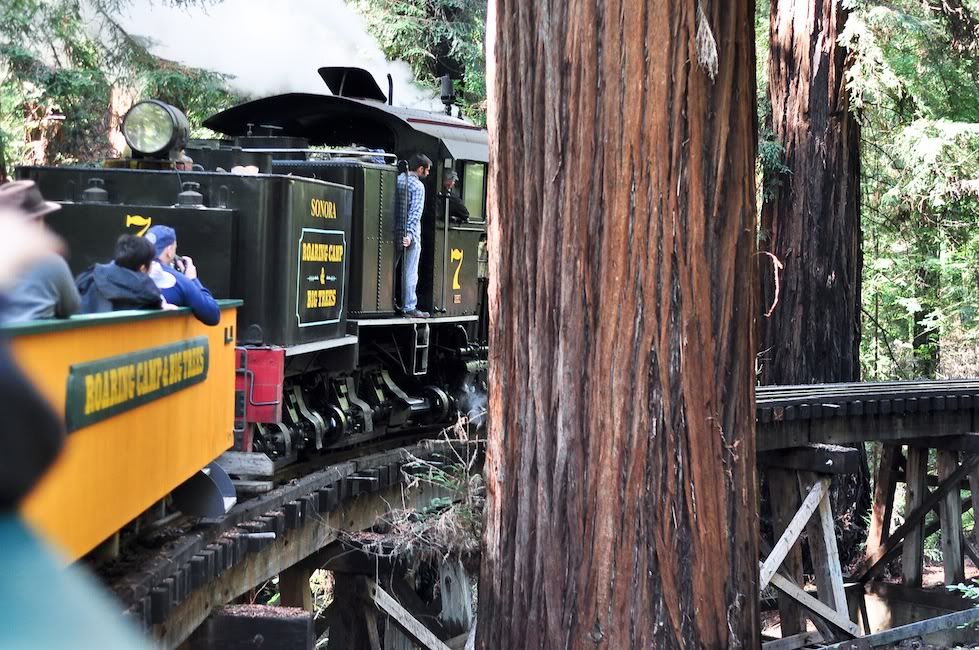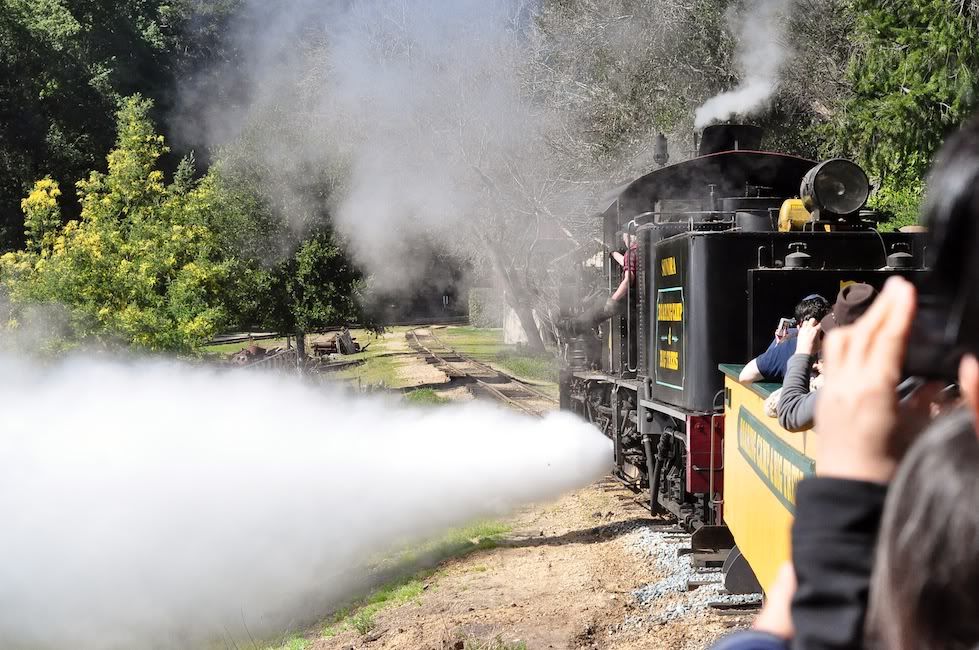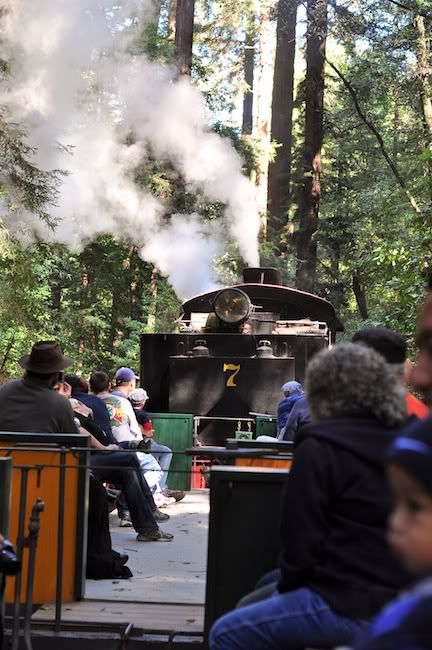 We stopped for a quick rest in the forest and Max got to stretch his legs a bit. The entire trip is over an hour and it's a long time for a little guy to sit still.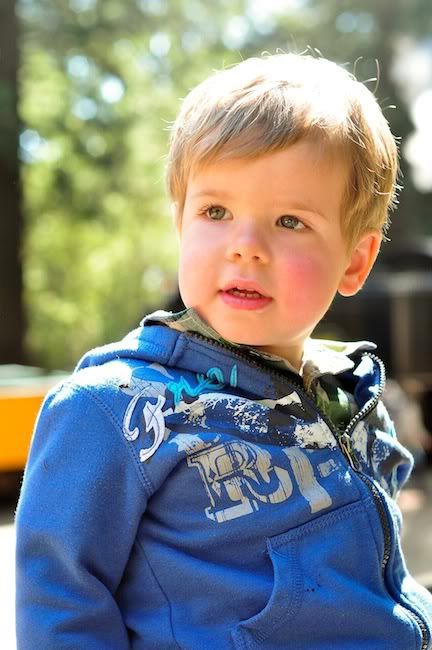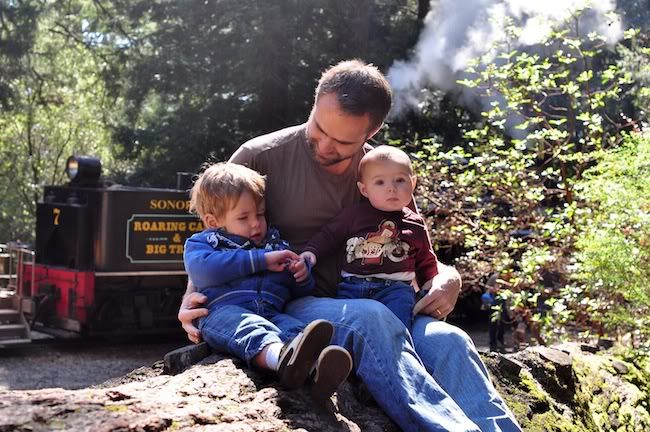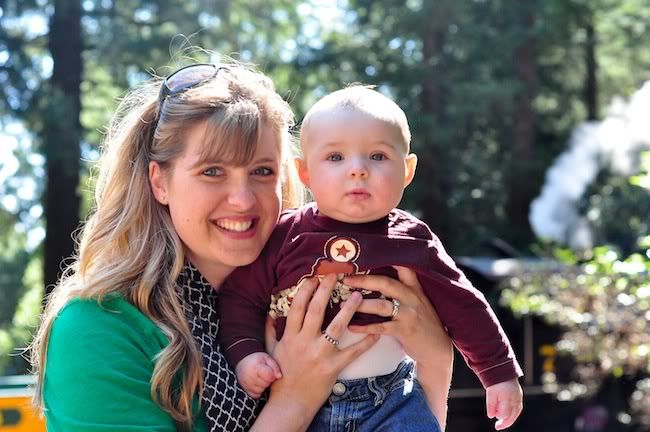 After we boarded back up, Max really seemed to loosen up and love the ride! He was very talkative and happy. Meanwhile, Ben tried to sleep, but the loud engine kept him up.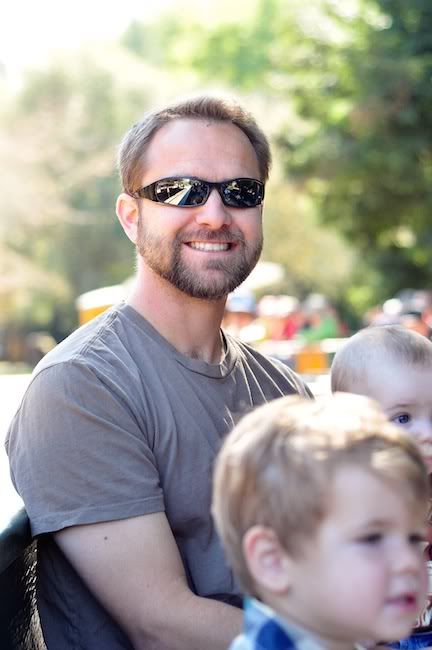 When we returned to the depot, we explored a bit and Max devoured an ice cream cone.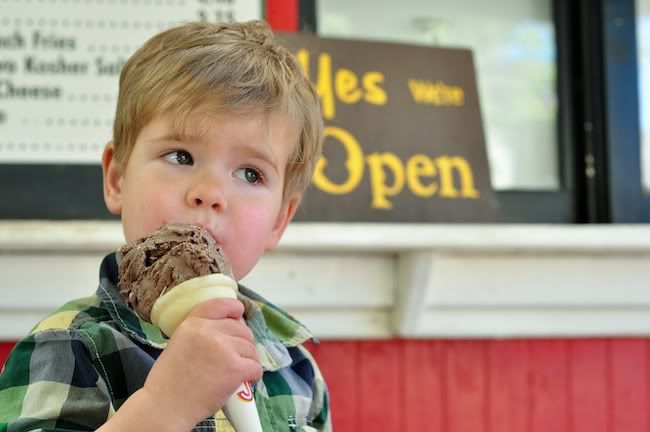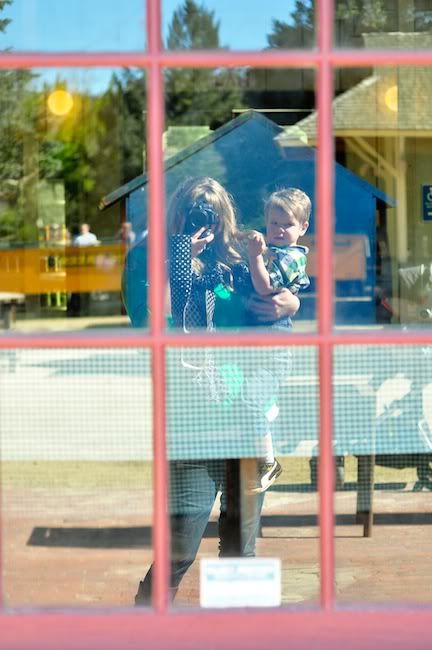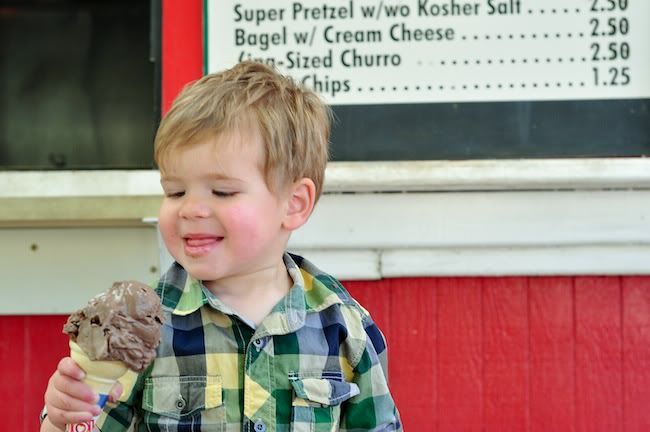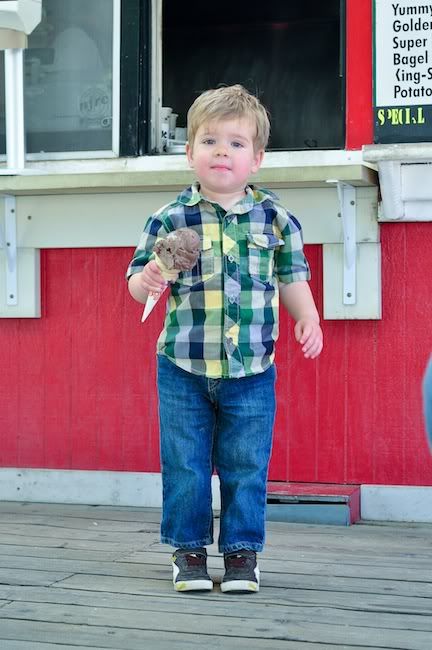 The poor kid needs new jeans. He has one pair in the right size. So, today he sported high waters. It's cool, he rocked it.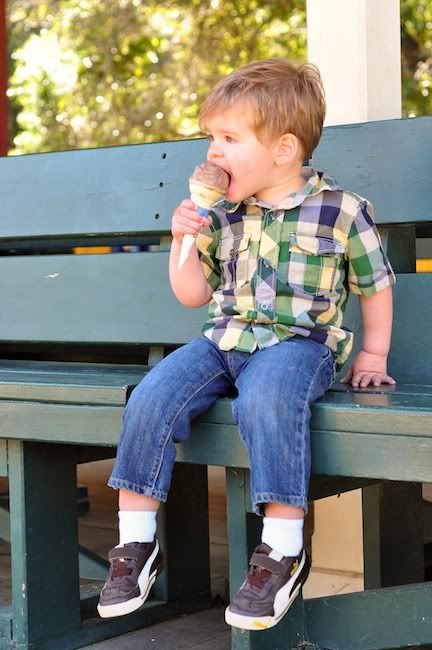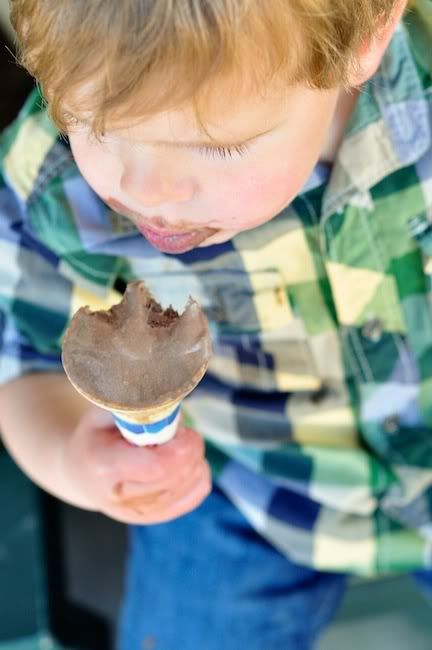 And we tried to get someone to take a family shot of us on the train. This is the problem with having a camera that not everyone knows how to use (and a 50mm lens that you use primarily) - you get craptastic family photos.
In any case, it was a beautiful day and we created a special family memory. We intend to make it an annual tradition. Let's hope Max remembers it fondly and we haven't spoiled his love of trains forever.