Here we go! My one day of keeping up is clearly over. Oops.
7 days of each (which, as you know, really means 7 photos of each because I undoubtedly miss days)
7 Days of Bennett: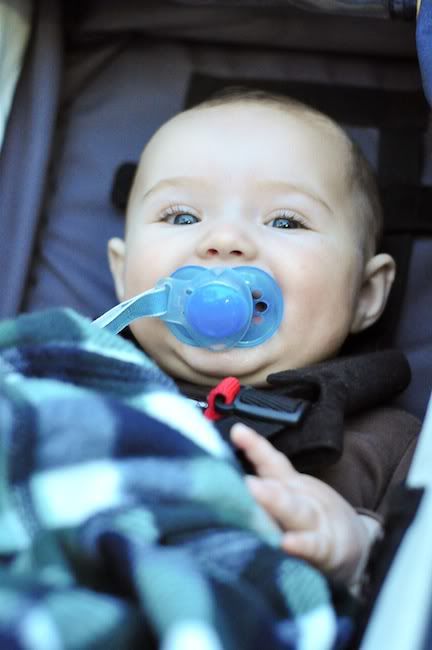 We went to downtown Campbell one evening and a certain Mr. Someone was really happy outside in his stroller.
Chewing on something! Shocker.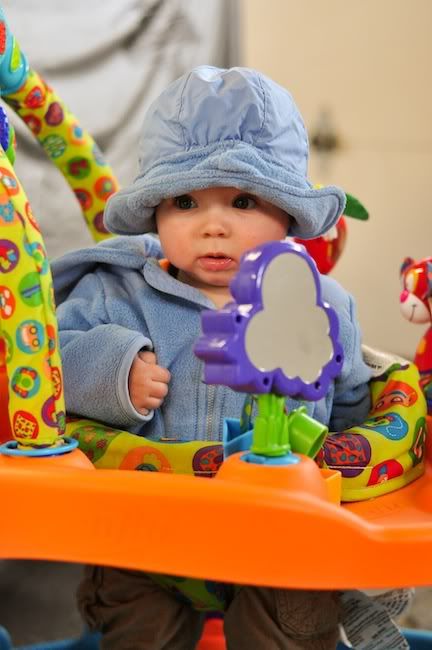 Mommy tried to get some work done in the cold garage one afternoon.
I had some pretty cute company!
Grandma visited...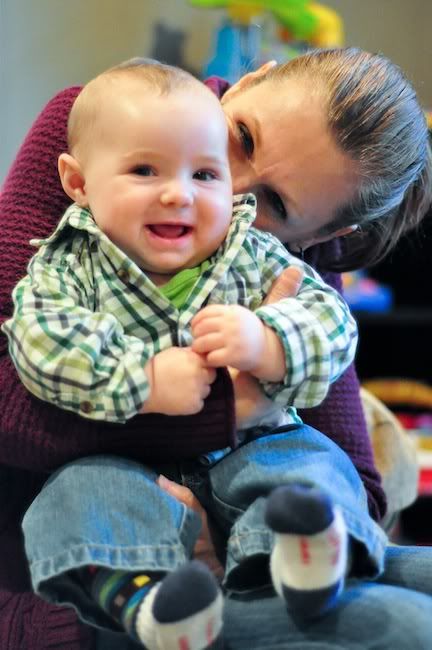 ...and Bennett got some lovin'!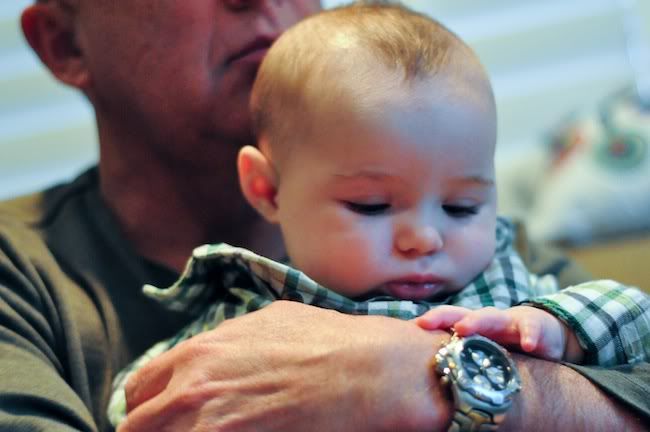 He also got to play with Grandpa's watch.
7 Days of Maxton:
Hanging out downtown. He's spending less and less time in the stroller, making our outings more and more
challenging
exciting!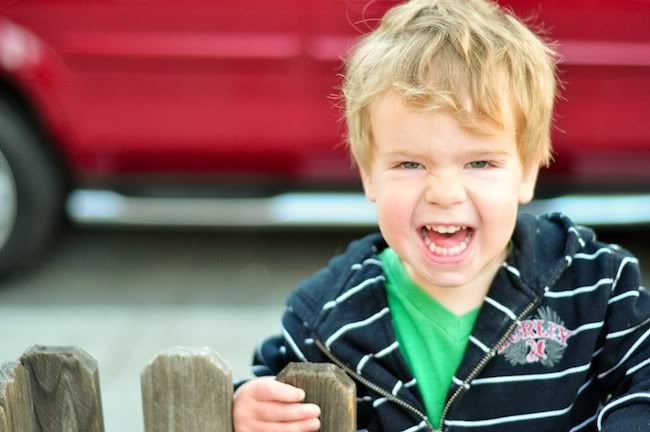 How evil does his laugh look these days? He's so sweet that I think it's hilarious to see a hint of mischief in him.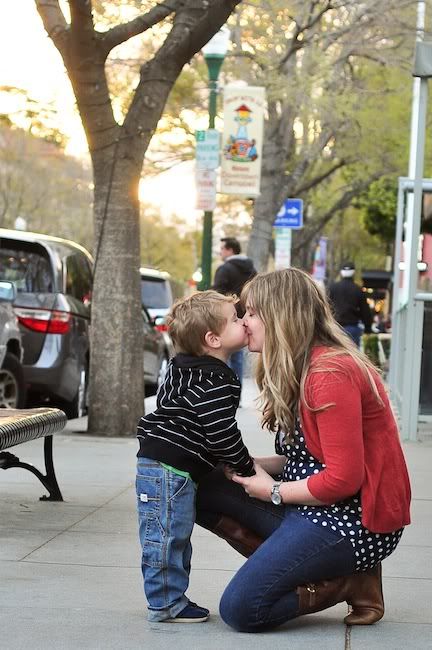 I obviously didn't take this picture, but I still love it.
Max and his snacks. He can't get enough.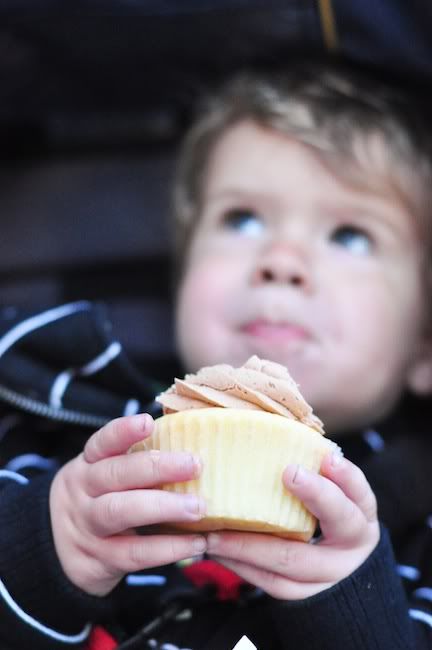 Enjoying a cupcake while out for a walk.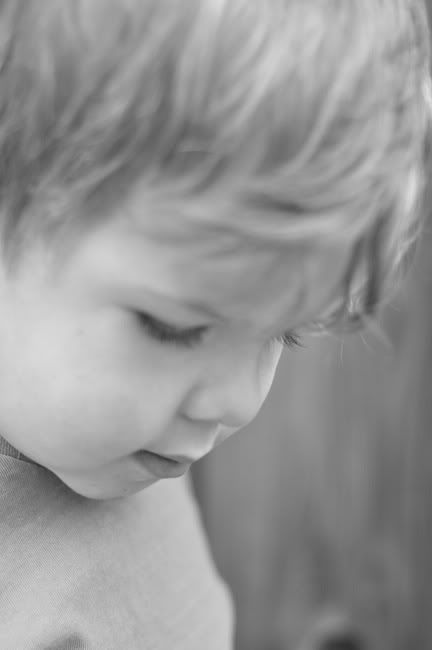 He requests to wear the towel like his daddy now. I've decided there's nothing cuter.
7 Days of Instagram: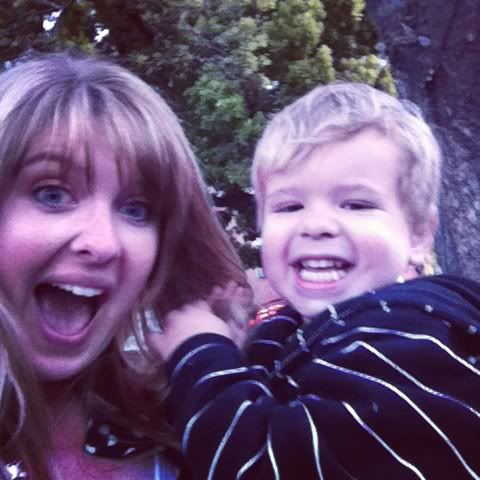 Max and mommy - being silly.
Blockhead!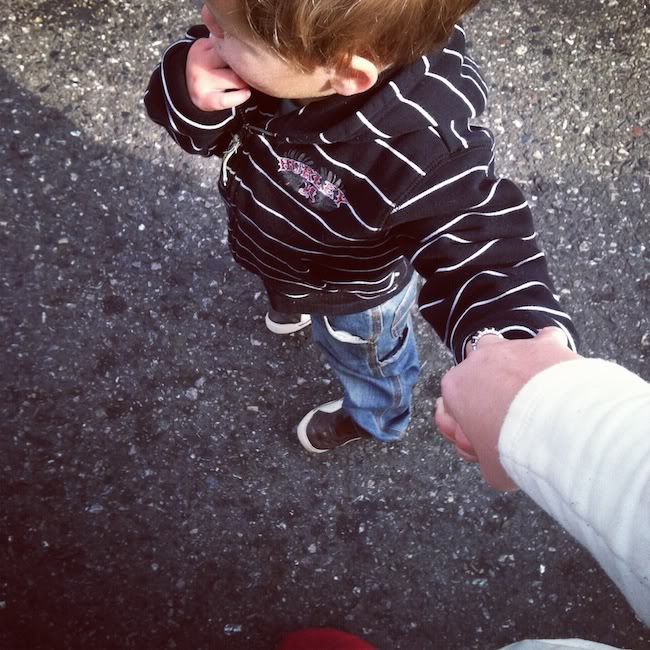 A little Farmer's Market handholding.
I know it's been said, but there's nothing sexier than a man who wears his baby.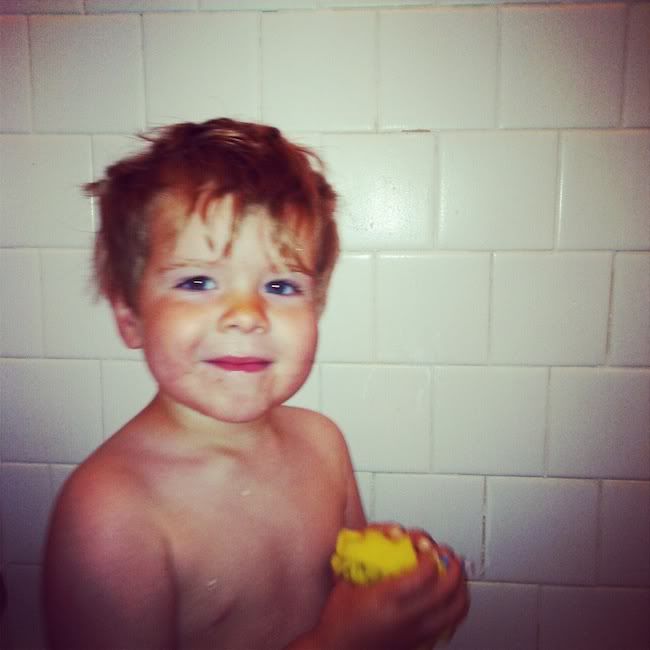 Bath fun!
Ben's first go in a highchair while we're out.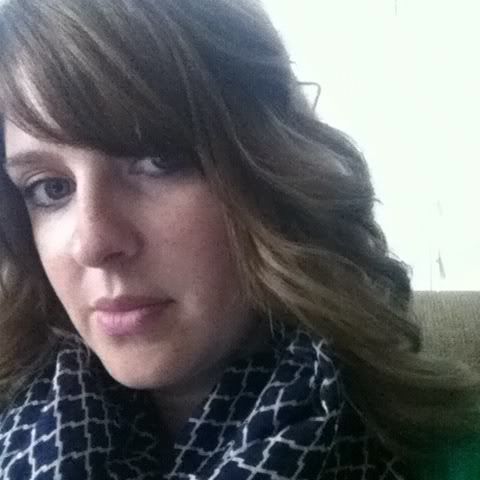 I got my hair done today. Went from long and blonde to short and brunette. I'm still adjusting.
Happy Saturday!