That's right, Bennett is 11 months old. Amidst all the packing and unpacking, I cannot locate the cute little chalkboard I normally use (sad face) so I didn't do the typical monthly photos. But, I did snap a few of our little cutie while we were at the pool on his 11 month birthday.
So, what's Ben been up to this past month? Standing unassisted like a freaking champ. I'm often worried he might just run off on me. He crawls so fast that he can almost keep up with Max's running.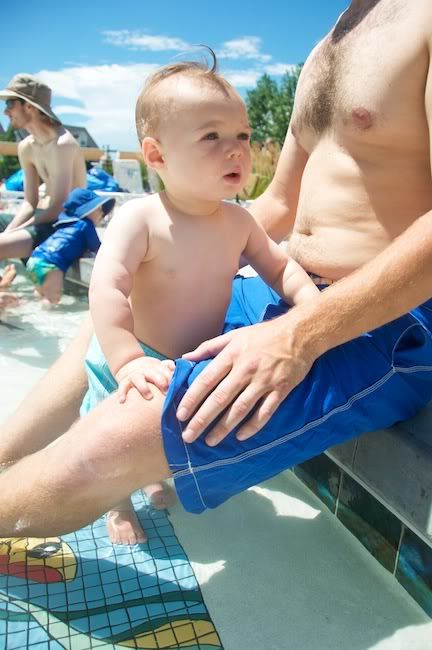 Speaking of Max, we've been thinking a lot (or, I have - Ritchie does not bother himself with these thoughts ever) about Ben's first birthday theme. Max's was puppies because he had such an intense love of dogs. So, naturally I've been thinking about what Ben loves most and all I can come up with is Max. And nursing. So... I'm thinking of just making a banner of pictures of Max and my boobs. What do you think? I think it's brilliant.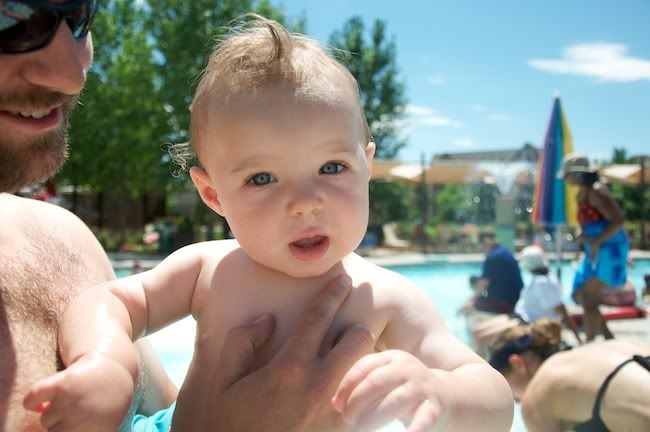 He's saying, "Woman! You better give me a better theme than that!"
He cut two new teeth this month and is working on 4 more. This means less sleep for everyone and zero time without him in my arms. He's finally through his latest painful stint and we're all getting some much needed relief.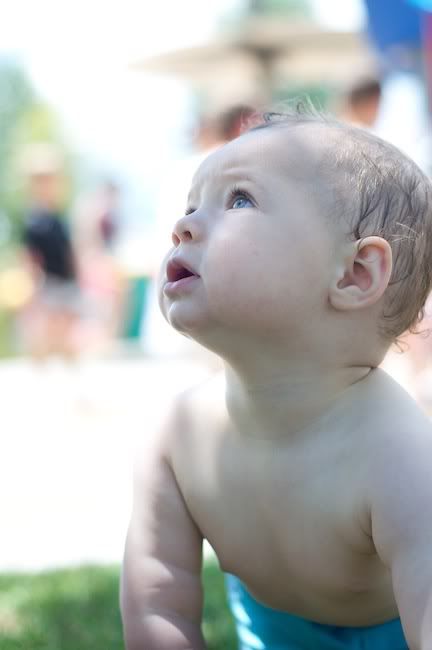 Bennett likes to climb on things. And when he falls he doesn't care whatsoever. He just gets up and climbs again. Tenacious, that one.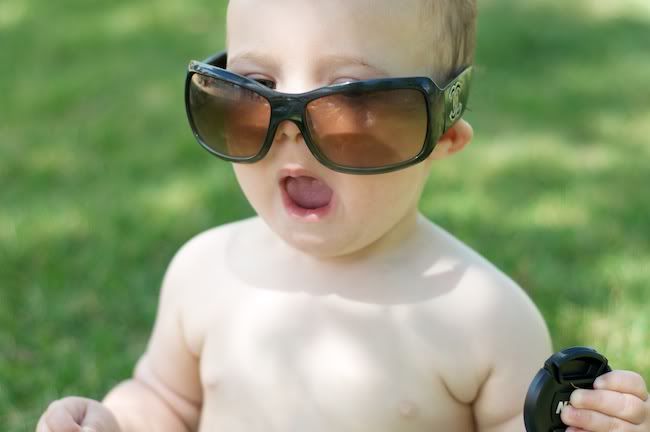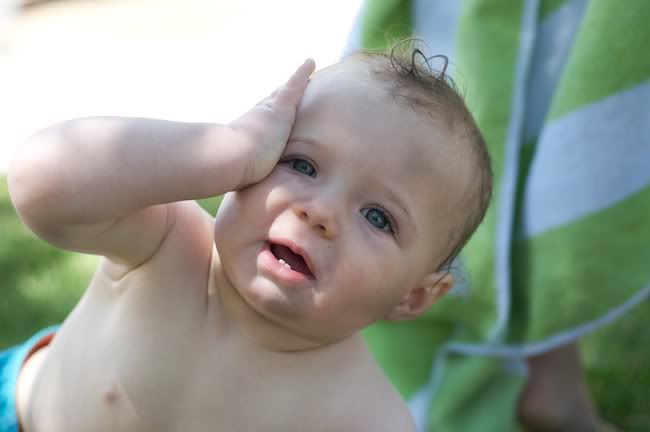 This is his "Where's Ben?!" face. He thinks he's covering his eyes for peek-a-boo. So darling. Even Max covers his ears now instead of his eyes.
Ben is always the object of other's admirations. He is truly a joy and his smile STILL kills me. I hope that when he's 15 and being rotten that he can still flash me that grin and make my heart fill with joy the same way he does now.
Bennett, we love every ounce of you! I cannot wait to celebrate a whole year of your life next month. Thank you for bringing endless joy into our family.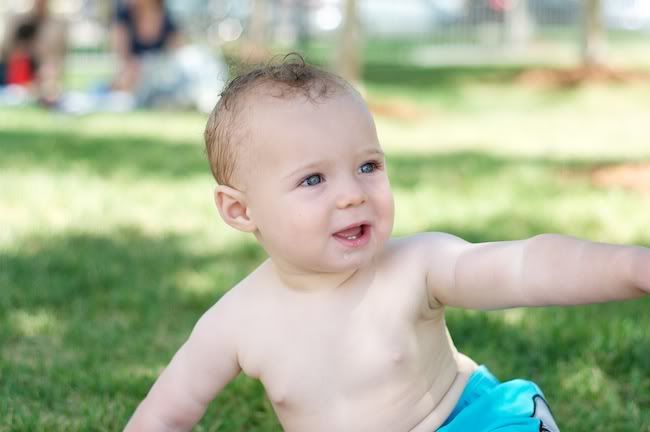 P.S. Please count the number of times I said "joy" and remember that I'm tired and still unpacking and Max isn't in a new preschool program so I am never alone EVER. I just don't have the brain function to come up with synonyms for "joy"