I tried to take the kids to the pumpkin patch by myself the other day. It resulted in Max having a freak out over some seeds on the ground (this is quite a fear he has) which led to my carrying both children and Max peeing all over us. He's fully potty trained, but he was so scared he lost bladder control.
It was not fun.
So, I thought we'd try the patch again with Ritchie this time to help in the hopes that I could get some cute pictures of the kids, patching it up.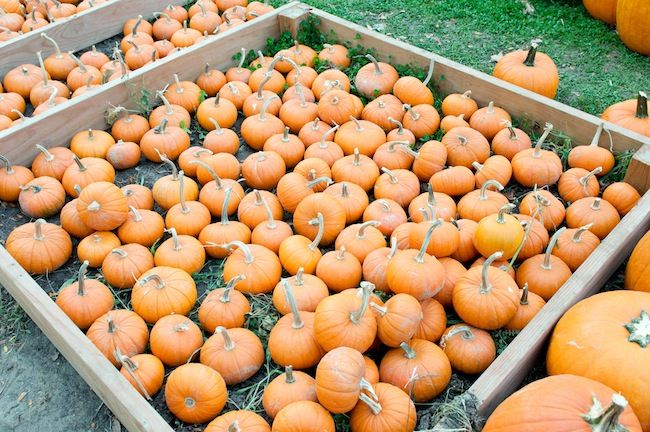 Max was very brave. We even got him to actually walk in the patch. Without peeing in his pants.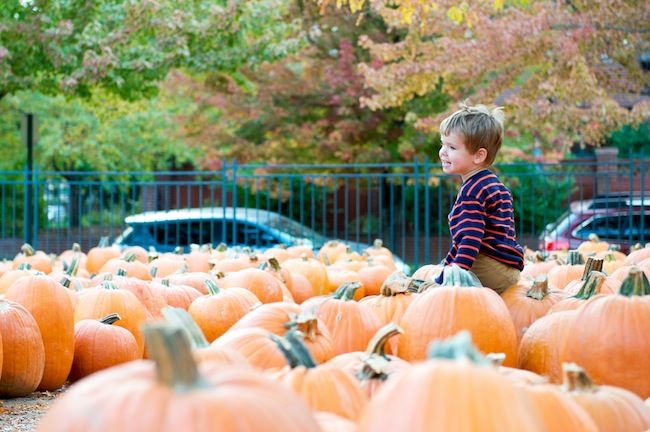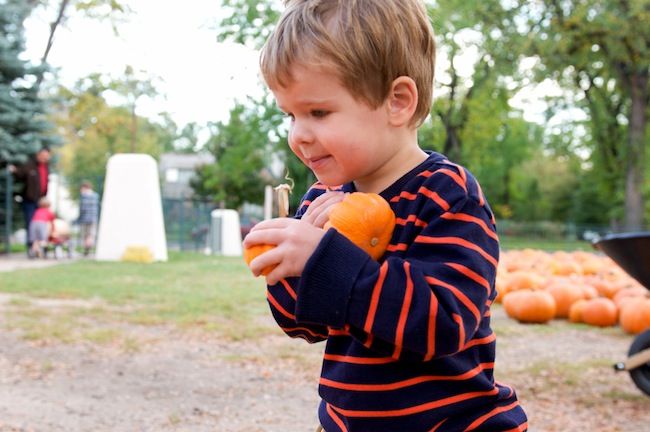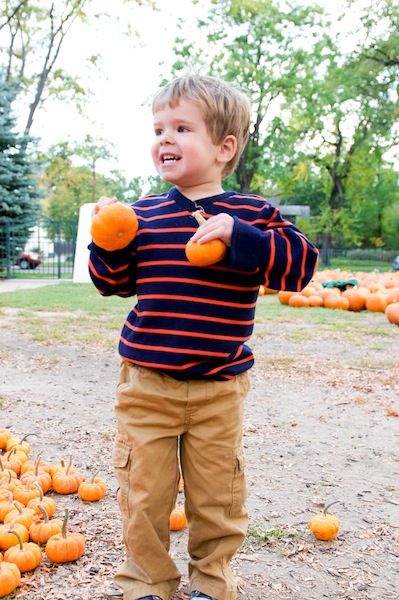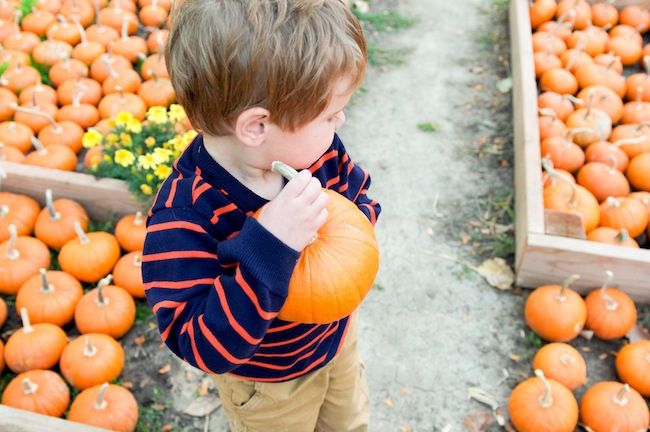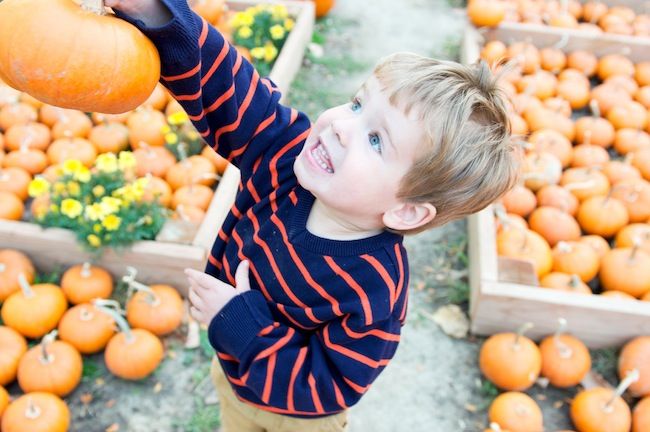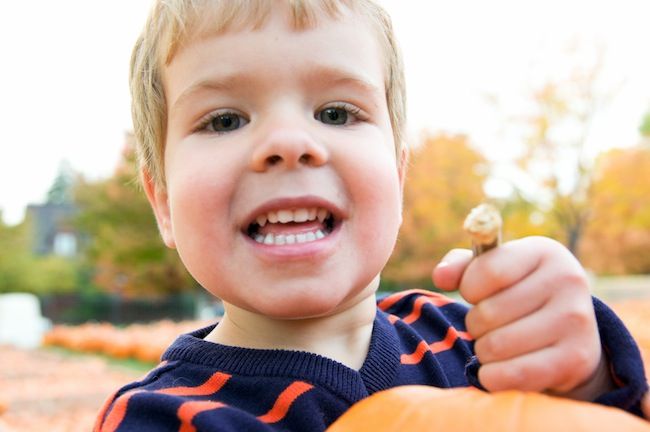 Ben had a great time, too! He loved crawling around, sampling all the Ben-sized pumpkins.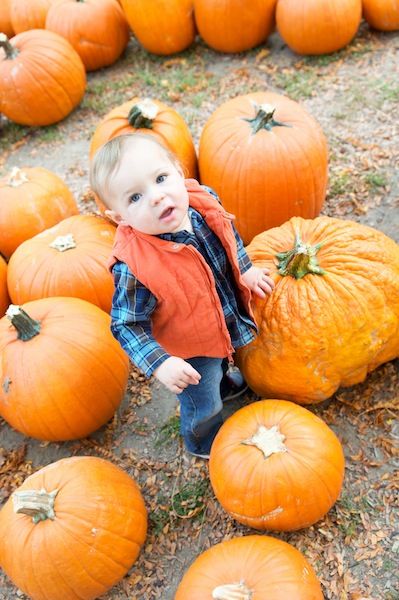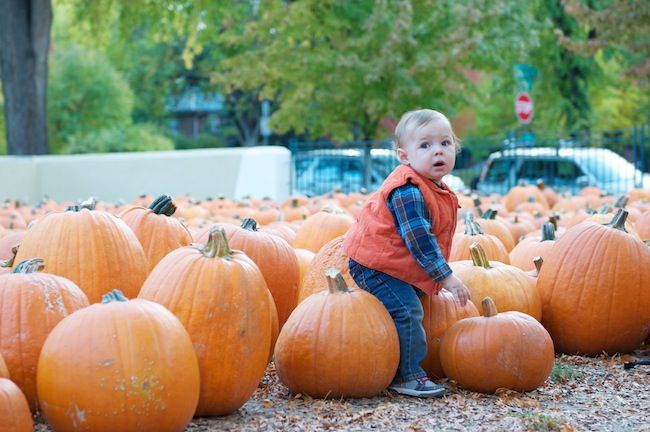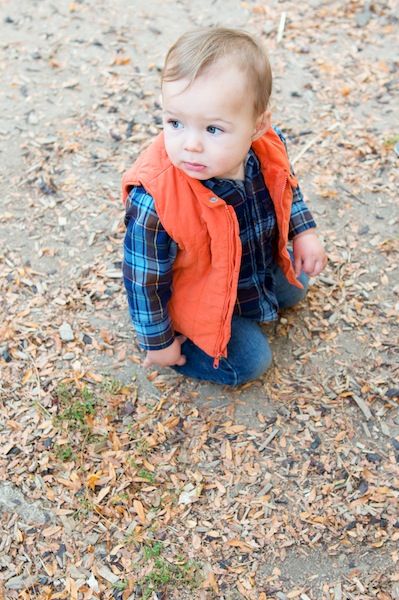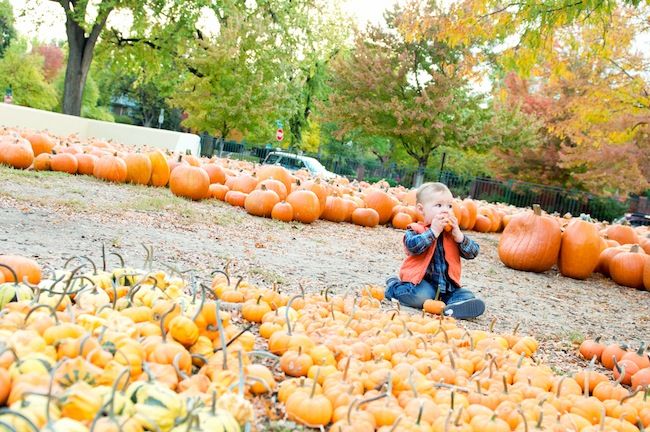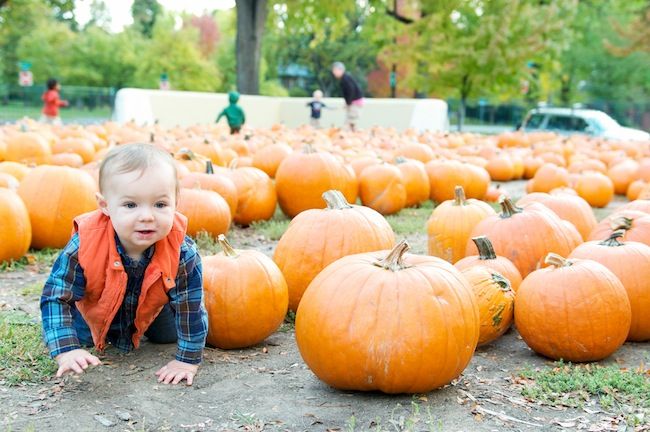 I tried really hard to get a good picture of both boys. They weren't cooperating.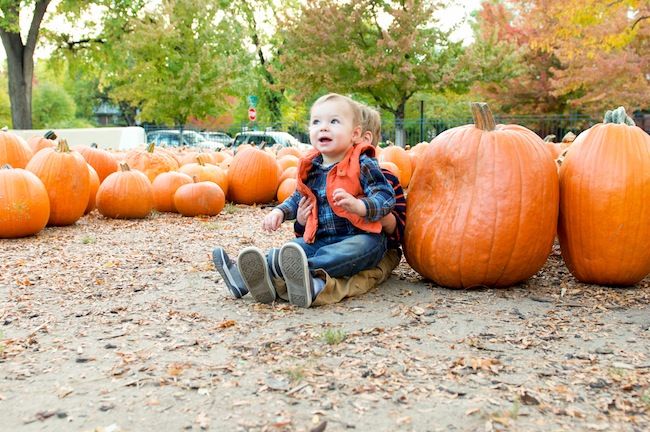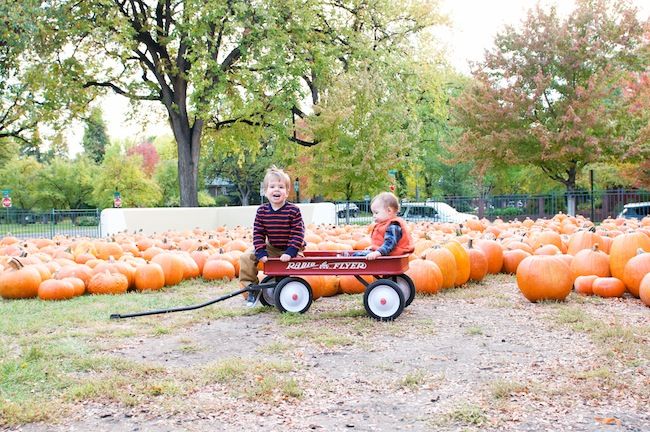 Ritchie and I each took a turn, too.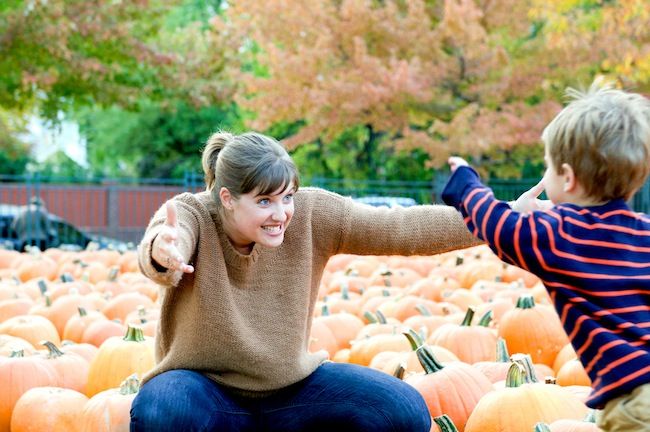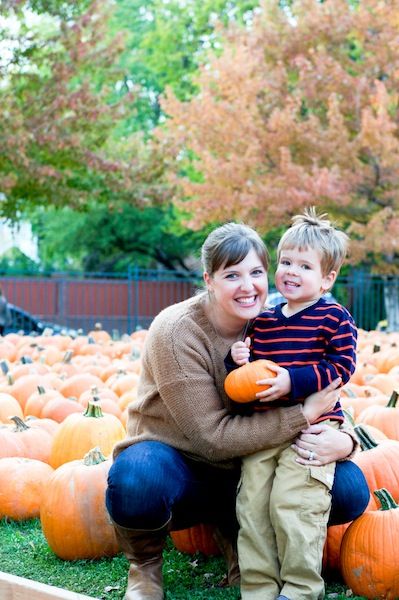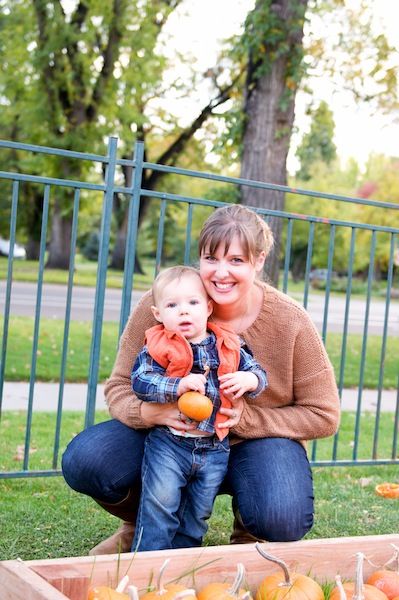 We had such a lovely time. Up next is carving and painting! I love the holidays!