This was an easy one. It's still not quite done yet as we have one big piece of art we're working on for the big empty wall, but other than that, it's an easy one to show you. It was one of the first spaces that really got put together because I can't handle not having our pictures up. I love our picture gallery. It might be one of the favorite spots in our home.
This is the view when you enter the dining room.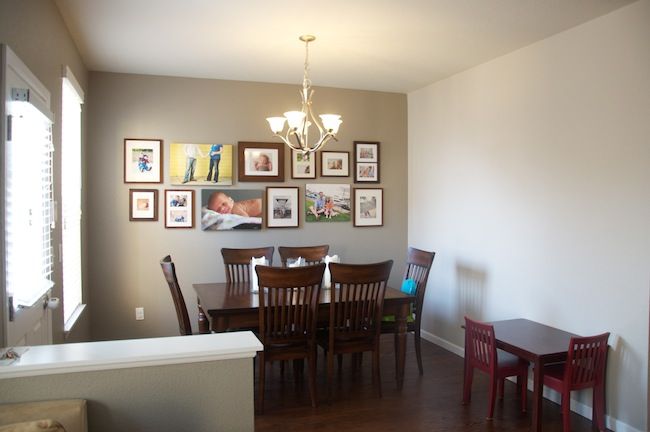 This is the view from the living room.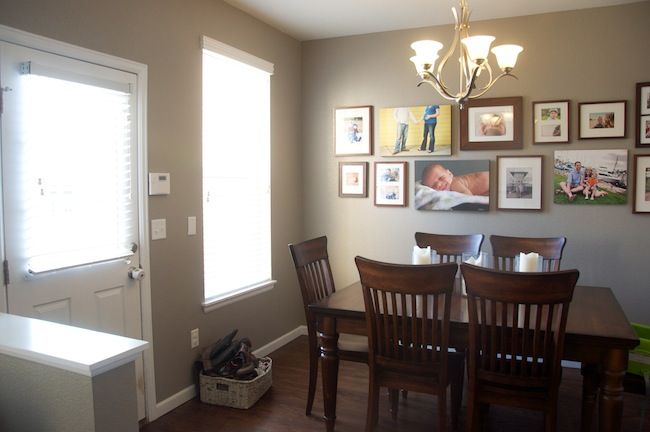 This is the view from directly across the room (still technically in the living room).
Details:
Paint color:
Darker wall: Benjamin Moore River Reflections (my new favorite paint color!)
Lighter wall: Benjamin Moore London Fog
Picture Frames:
A combo of Pottery Barn's gallery opening frames and Aaron Brothers Steinbeck collection.
Table:
Cost Plus years ago (wedding present)
Kid's Table:
Pottery Barn Kids Carolina collection
Okay, got the easiest room done first! More to come :)