Bennett turned ONE today.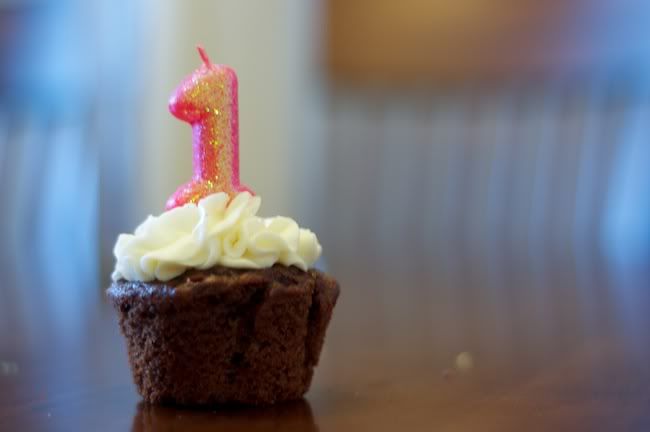 Ben is always keeping us on our toes. He's so brave and yet, because of that, he often gets himself into situations that he's scared of. He also falls. A lot. I'm not used to that. I'm constantly having to stay on top of him, but I'm getting better at letting him explore a bit more and even let him fall. Nine times out of ten he gets right up and tries whatever it is that just made him fall again. And, THEN, he falls again. What am I going to do with him?!
He's standing more and more on his own. He wants to walk really badly, but he's unwilling to take it slowly. He just tries to go and then falls (see above). I wonder if he won't walk until he's physically able to just run. We'll see, I guess. My days of having a crawler will end sooner than I'd like. He has such a cute, determined little crawl. Head down, charging forward, laughing the whole way.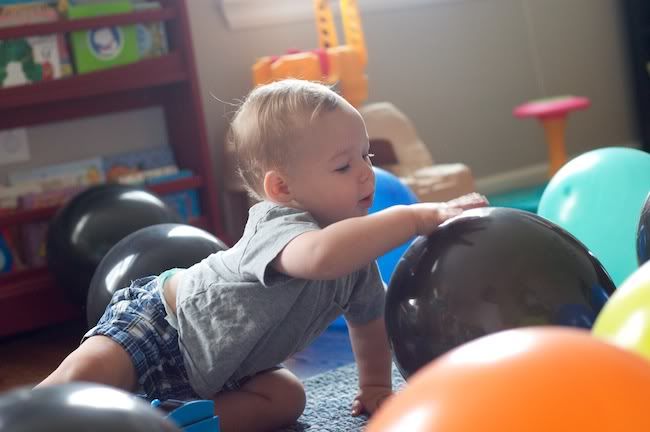 For B's birthday we went to Build-A-Bear over the weekend so he could get his first stuffed animal just like his big brother did on his first birthday.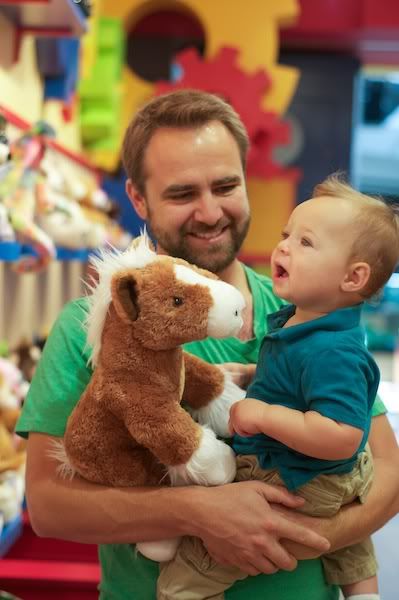 He bonded with the horse immediately. He kept kissing it with his sloppy open mouthed kisses that he's known for around here. I beg for those kisses and he willingly obliges. Once he kisses one person he has to make sure everyone else in the room gets one, too. He's so generous with his smooches!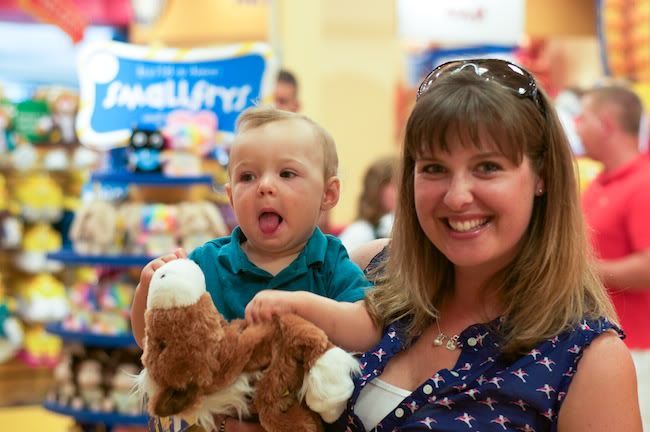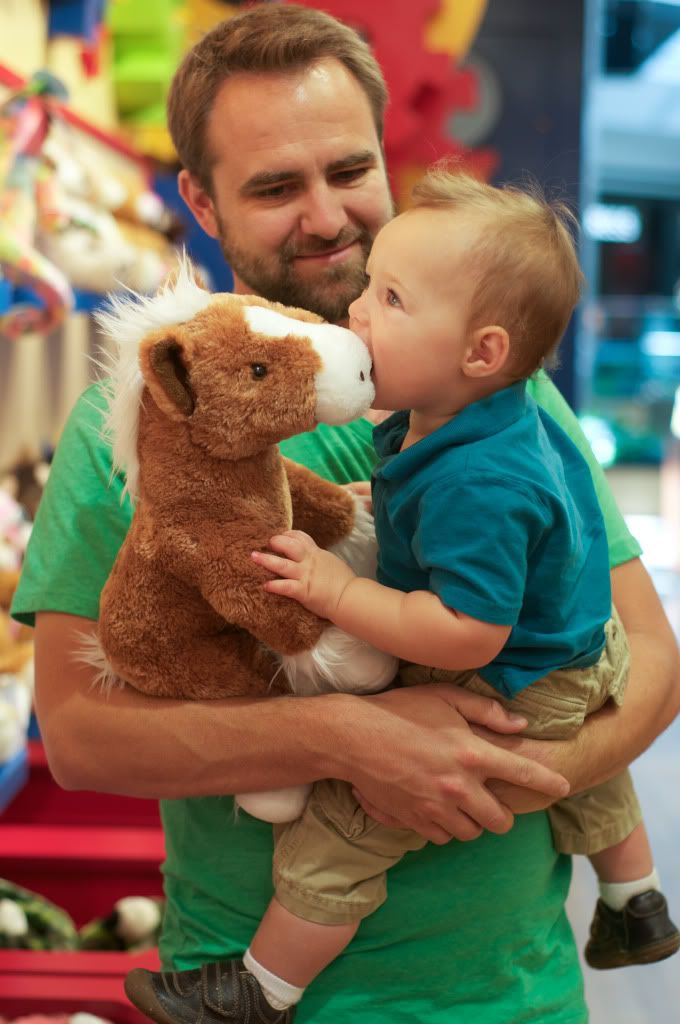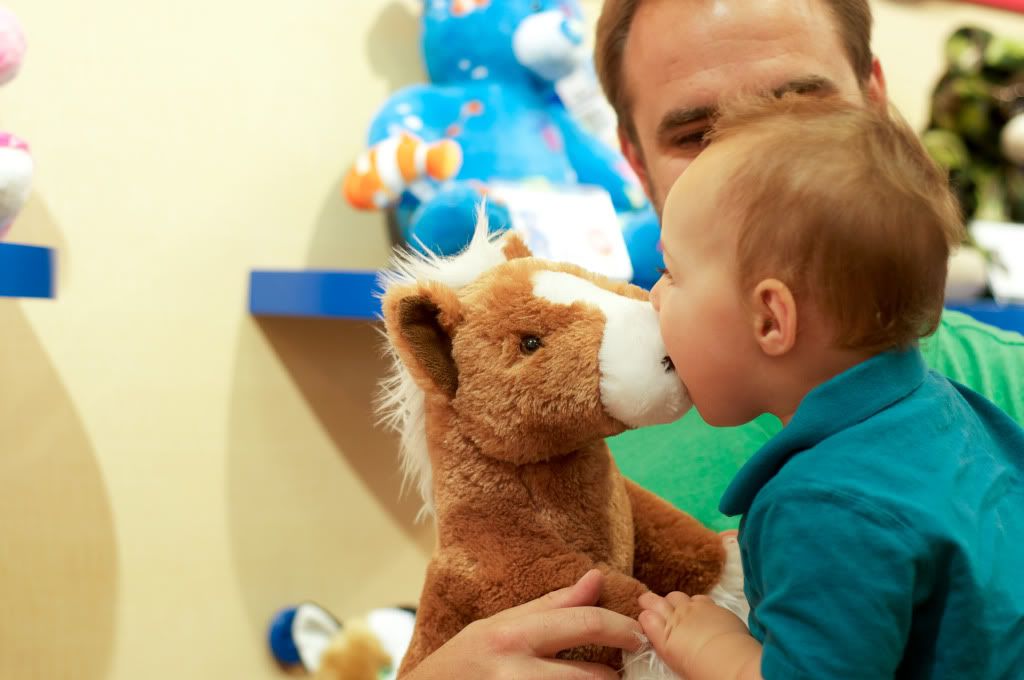 This morning we had a ball pit set up for him and he got to open the balls that go inside tonight.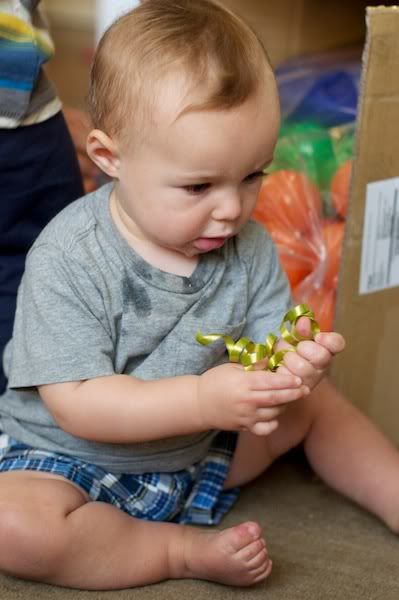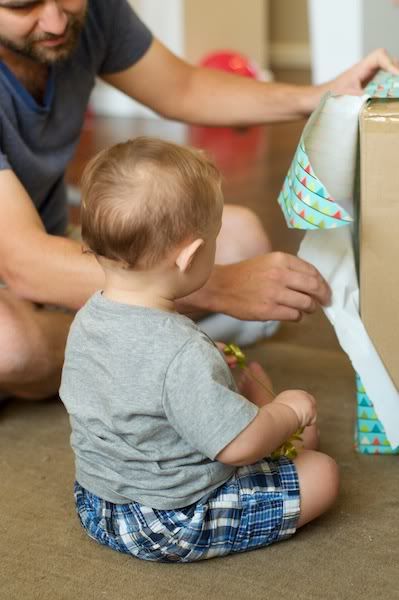 Just like any red blooded baby he preferred the wrapping.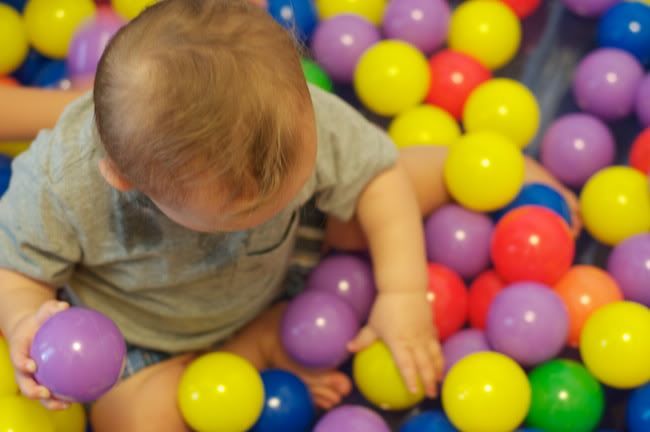 He spent about 3 minutes in there before he lost it.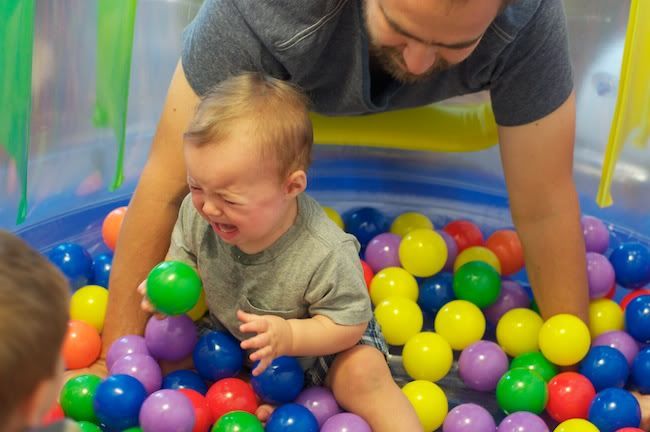 Way to go, Mom and Dad. Ball pit was a major fail.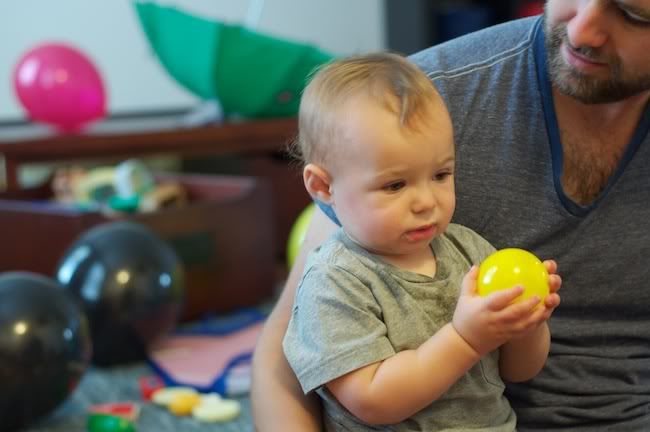 He DOES like to hold just one ball, though.
He got to have his FAVORITE, corn on the cob for dinner.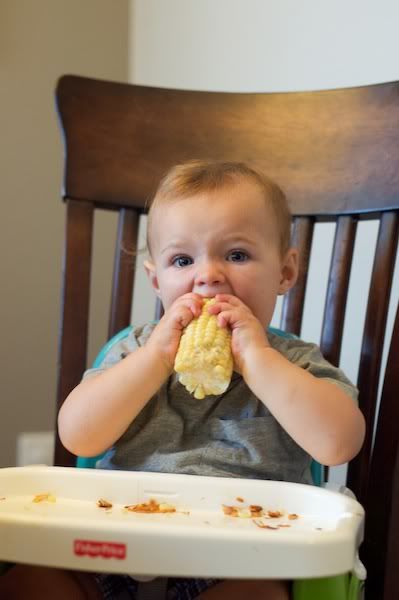 Then there was cake. Or, rather a cupcake.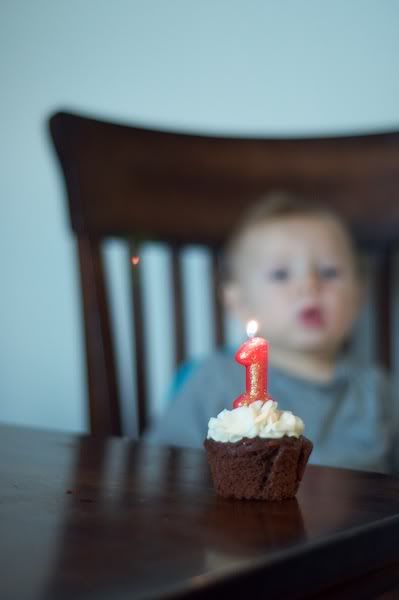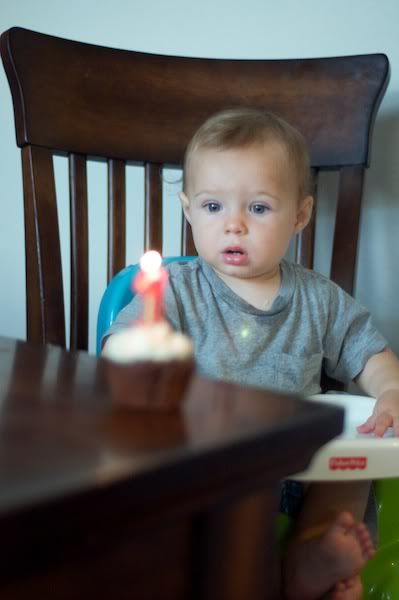 He started off slow. Just picking the frosting off one little bite at a time.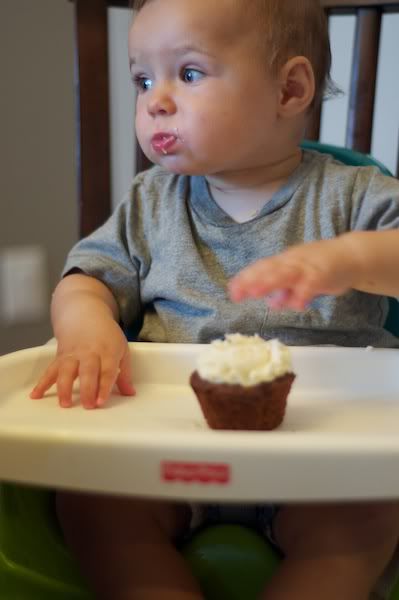 Then, he just went for it.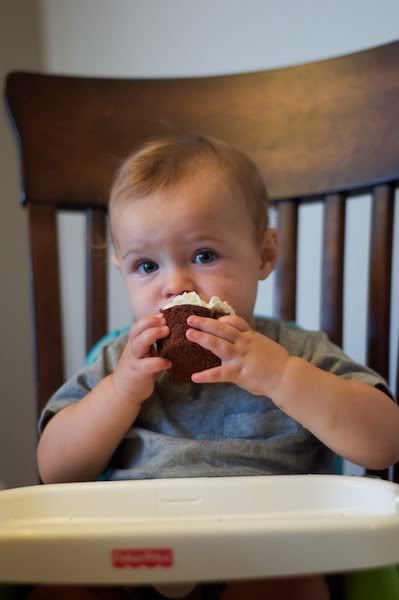 That's more like it, Ben!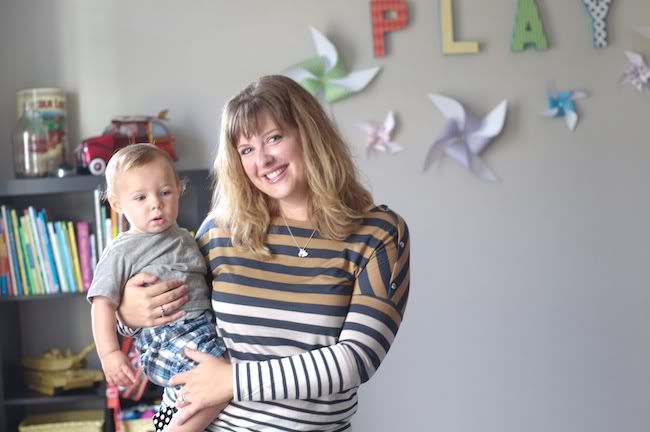 Happy Birthday sweet Ben! We'll celebrate TWO more times this weekend so the fun is just beginning. I LOVE being your momma and feel so lucky to have you as mine. Your smile and charm slay me. You are pure sweetness with a pinch of spunk. I wouldn't' have you any other way.
We all love you, Bennett B. Happy birthday.