We've been living in CO for five weeks now. It seems like it's been much longer as we've quickly gotten to know our new town. There's so much I love about where we live, so let me start there.
Our house. I'll do a house tour soon. This space has proven to be so perfect for us. We (FINALLY) have a huge play space for the boys and they each have their own room. Our kitchen is dreamy and I love cooking AND cleaning it (shocking, I know!). We have a fireplace that I can turn on with a switch (which means I can operate it) and a separate dining and living area. All for less significantly less than we would pay in San Jose. Like, A TON less. I'm loving decorating and making this awesome space our own. Here's a little sneak peak: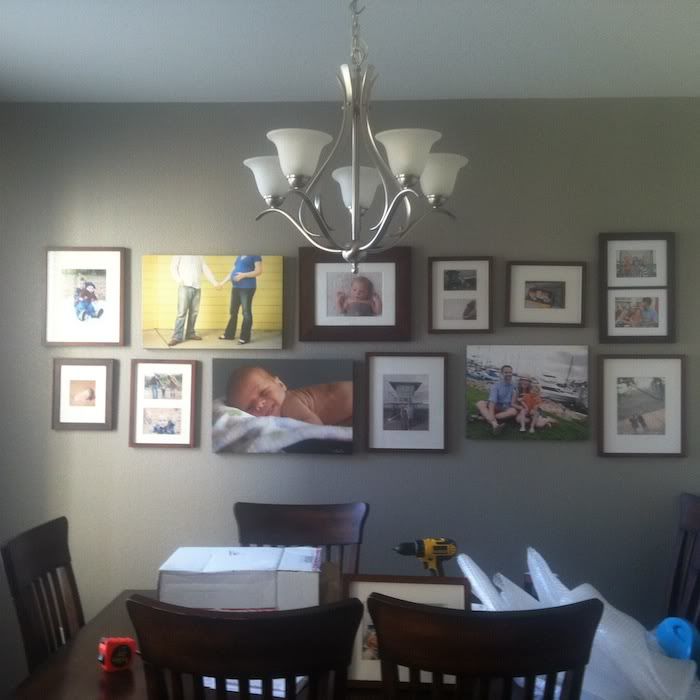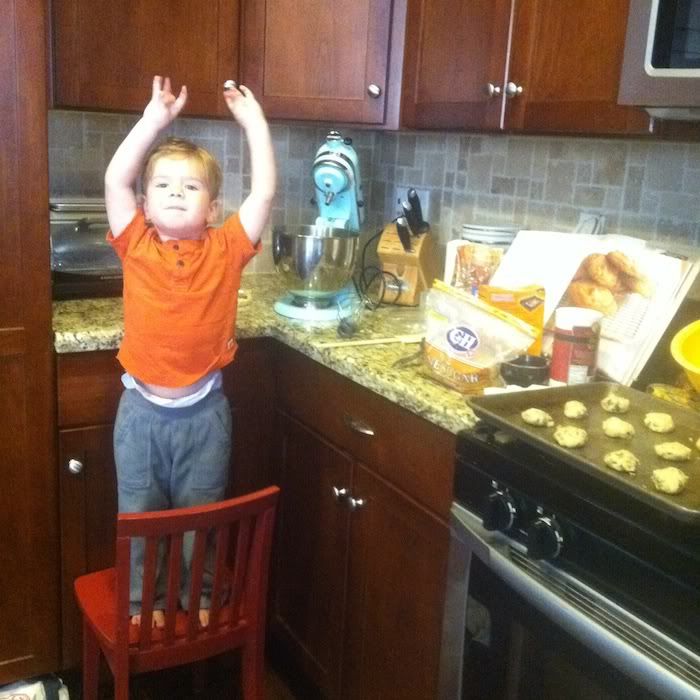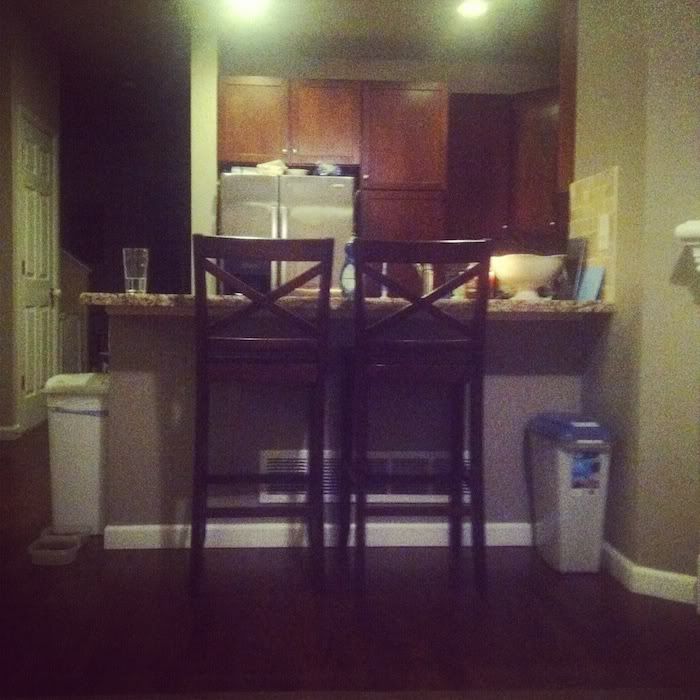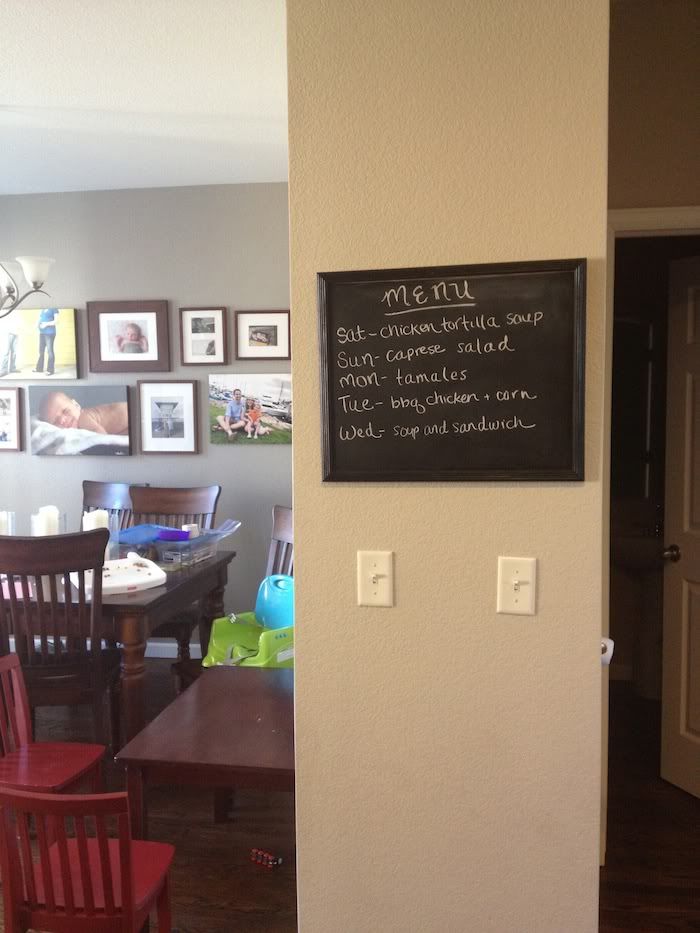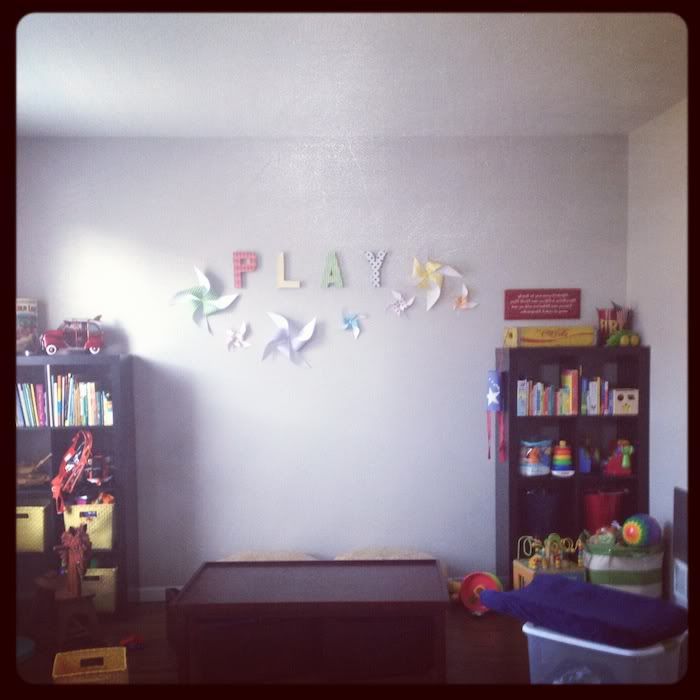 I can't wait to show you more! Soon, soon...
I also ADORE our town. Well, our neighborhood I guess they're called here. We live in the city of Denver, but the neighborhood of Stapleton. It's a new development that is flooded with families and small children. There are 3 elementary schools alone in our somewhat small community because there are SO many children here. We're walking distance to a huge park where I go and participate in Stroller Strides (a mommy workout) and Max will be joining soccer that practices at that park in a few weeks. We can also walk out our front door and access several walking trails. We have a town center with restaurants and a huge lawn area where they have weekly farmer's markets, movies on Friday nights, pony rides, and monthly antique fairs. I haven't a clue what the winters are like in this neighborhood, but I cannot wait to find out!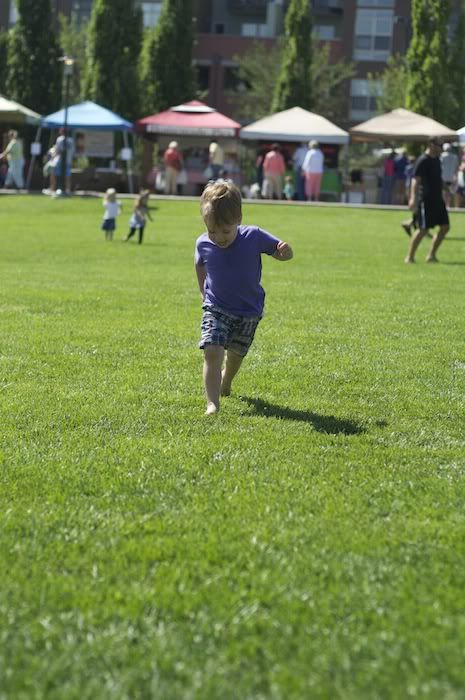 Max enjoying the Farmer's Market
Max playing in the water fountains at the Town Center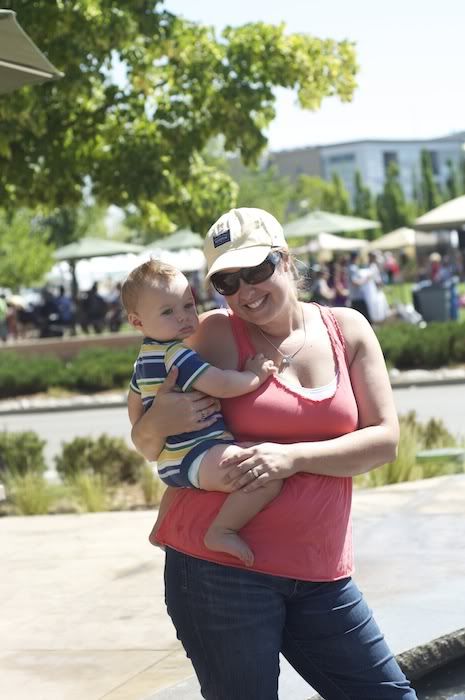 Ben and me hanging by the fountain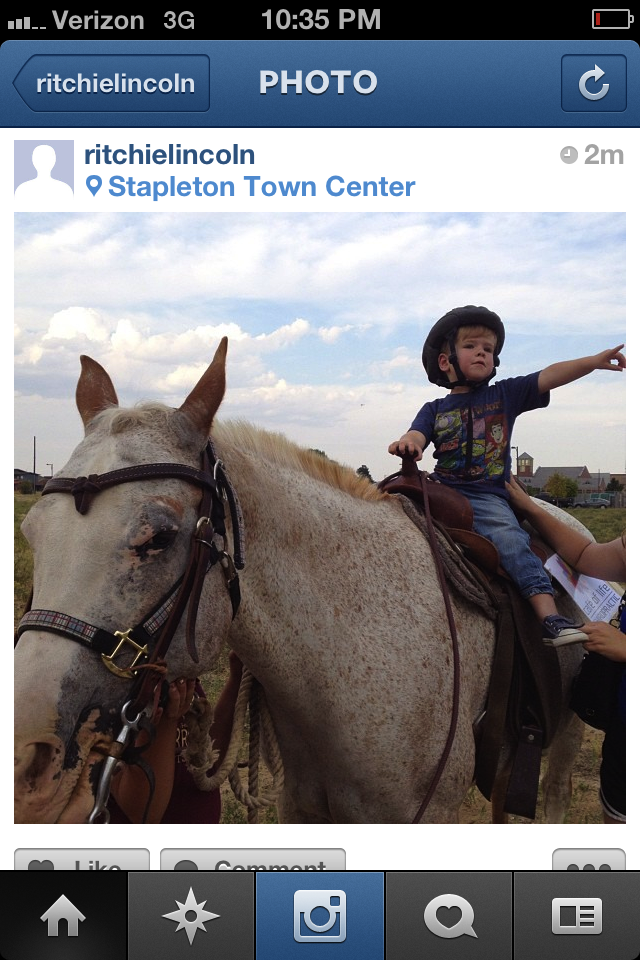 Town center pony ride
Out for an evening walk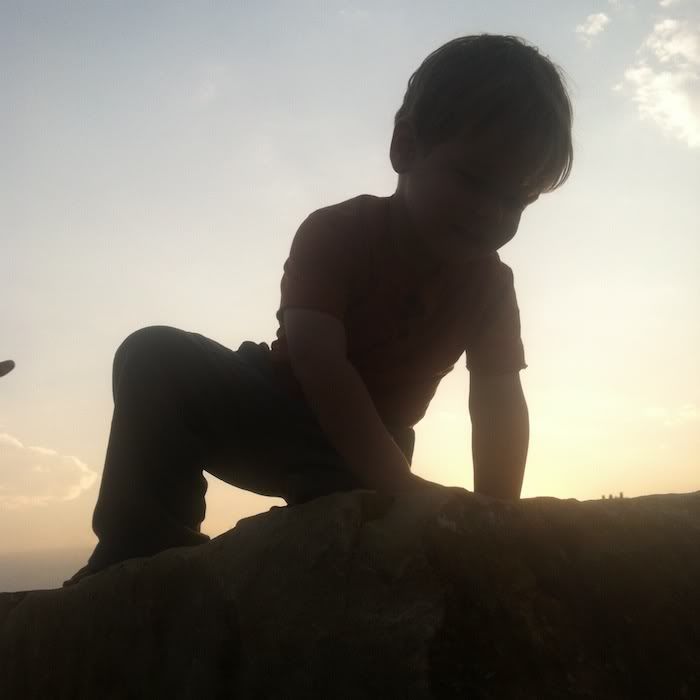 Also, we're about 20 minutes (surface streets) to downtown Denver and Ritchie works right in LoDo (lower downtown) which is about as charming as it comes. It's the perfect location for date nights and even eating out with the kids. There's a darling bookstore right down the street from Ritchie's building. I'm just in LOVE with LoDo, and all of downtown is pretty great.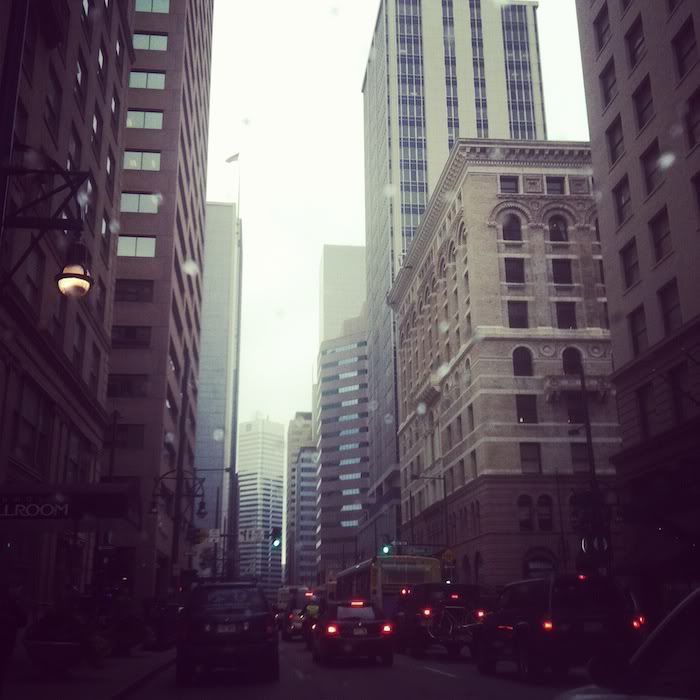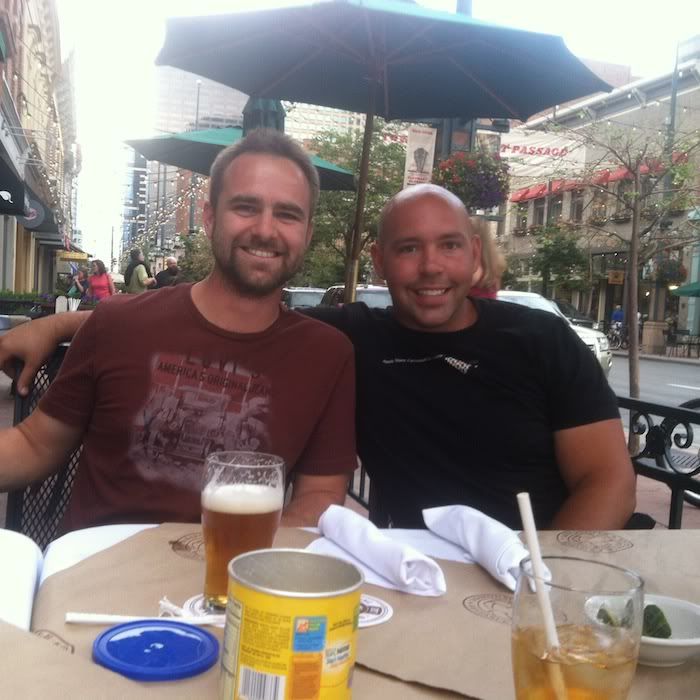 Behind those two goofballs (just kidding!) is Larimer street. A quaint hot spot in LoDo. It's one of my favorites.
Something else I love about Denver so far is the FOOD. Oh yeah. Now, I LOVED food in my old hometown also so I was a bit worried about leaving all the deliciousness behind and having to find new favorites. But, Denver delivers.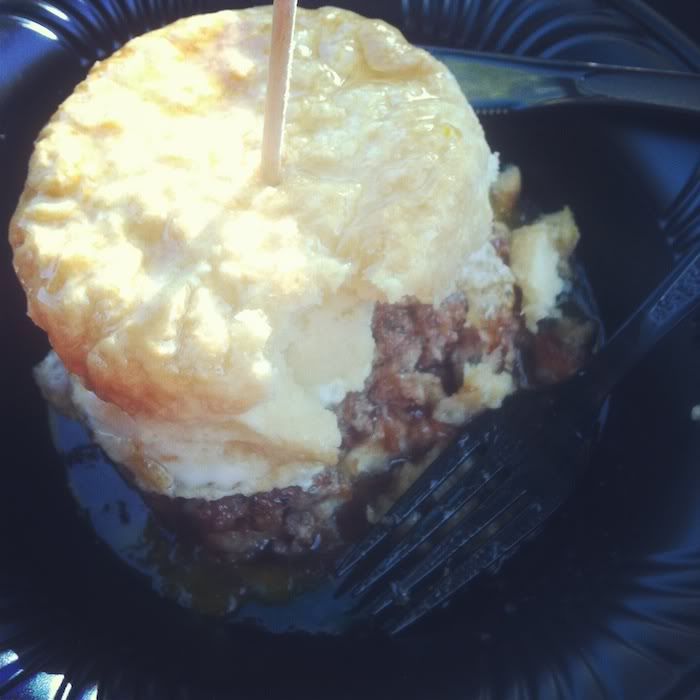 Behold, the Denver Biscuit Bus. Yes, bus. It drives around to Farmer's Markets (and who knows where else) delivering AMAZING biscuits topped with so much yumminess it's almost too much to handle. This one? The Dahlia. It's a biscuit, sausage, egg, apple butter and it's smothered in MAPLE SYRUP. I mean, really. There are no words.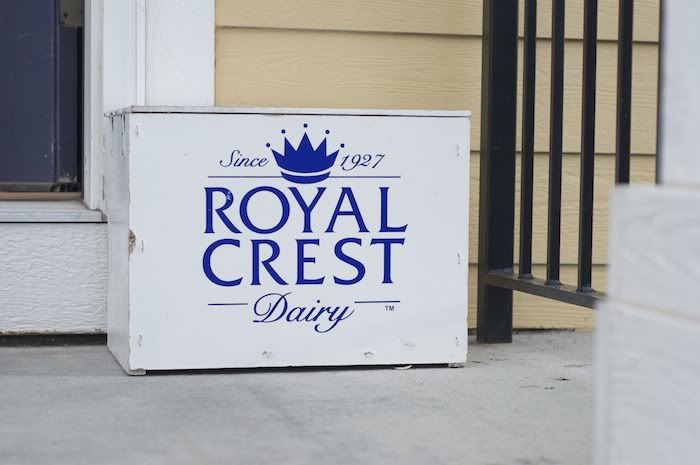 On a somewhat healthier note, we get milk delivered to our door every Thursday morning. It's delicious AND convenient. AND we have a milkman whom we've actually met. Interesting, huh?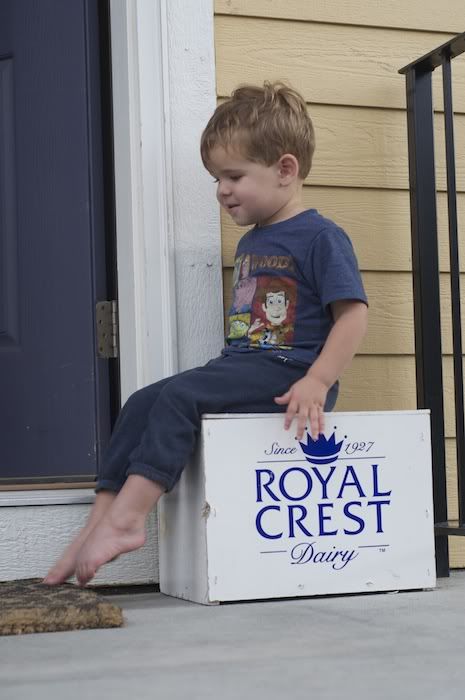 Plus, the delivery box that resides on our front porch is ADORABLE.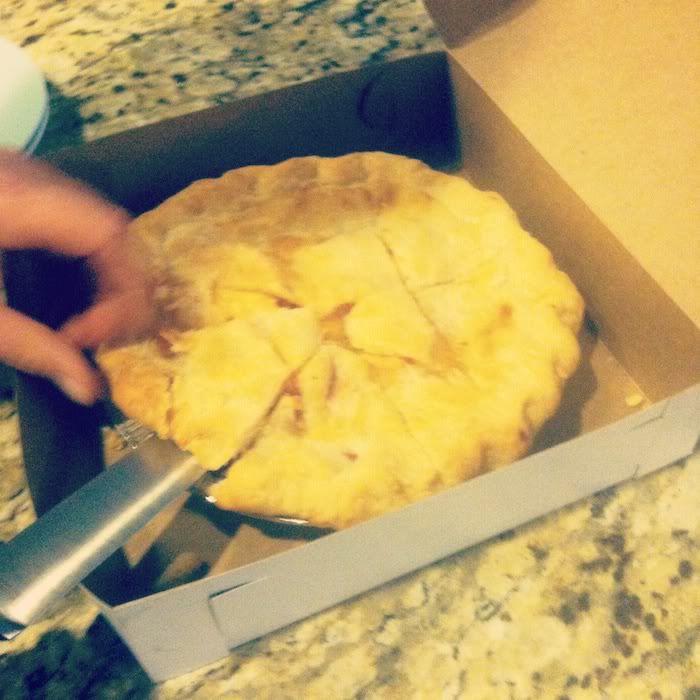 We can also get pie delivered weekly. We don't, but we CAN. That's pretty exciting in our world.
'
And, it took several attempts, but we finally found some GOOD pizza! Hurray!
The great news is that most good (and bad for you) food is a bit of a hassle to get to or you have to drive a ways, so we eat at home more often and our waistlines (and bank accounts) are pretty happy about that.
So, with all these great things I should balance out with a few things I'm not appreciate of.
1. The altitude. I feel like each leg weighs about 200 pounds when I try to run. That could be because, you know, I NEVER used to run and now I'm attempting it. Or it could be the altitude.
Also, for about a week the altitude did this to my face. Chapped, dry and SO sore. Plus, it was uber attractive. Ritchie couldn't keep his hands off of me.
I miss our play date group and having some momma time with the girls that I've raised my sons with thus far. I miss Max's preschool and all his little buddies from there. Max starts a new preschool next week, but I know it won't be the same. I'm nervous. It's not Miss Tanya and I'm scared that he'll feel overwhelmed. Sometimes change is hard and I feel guilty about making Max face some of the hard changes.
Also, I miss my family. A lot. Both sets of parents will be visiting next week and I'm really excited, but I'm dreading them leaving already. That's hard stuff.
We have an exciting week ahead and I'm going to focus on that. Ben turns ONE on Tuesday. My mom arrives on Thursday and my Dad on Sunday. Good things ahead this week. I'll have lots to tell you about.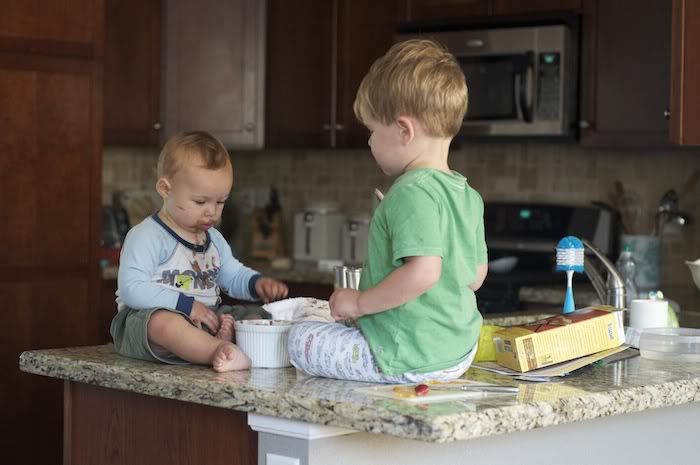 To end, just a cute picture of the boys sharing pudding.