Our Mr. B man has been 8 months for a couple of weeks now, but I'm just getting to posting about him.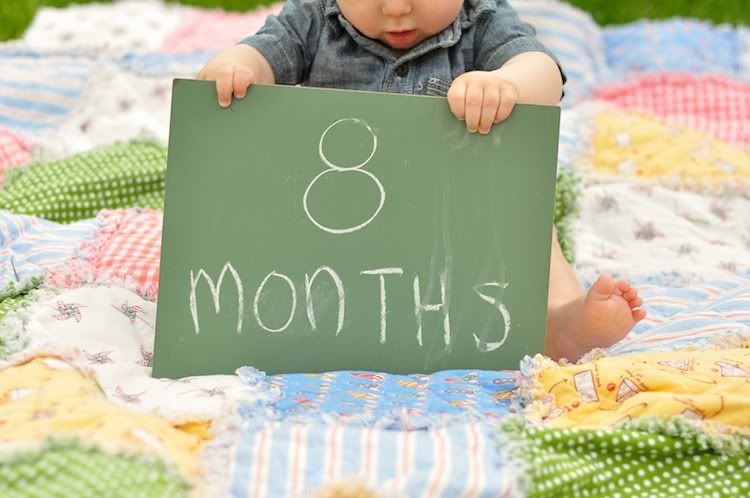 It was the month of sickness here at the Lincoln household and he spent a good 2 weeks feeling pretty yucky off and on. This, of course, affected sleep and now we're back to our tried and true statement of... we're working on it. Sleep was not good... IS not good. Not good at all. I don't even want to talk about it, I'm so over it.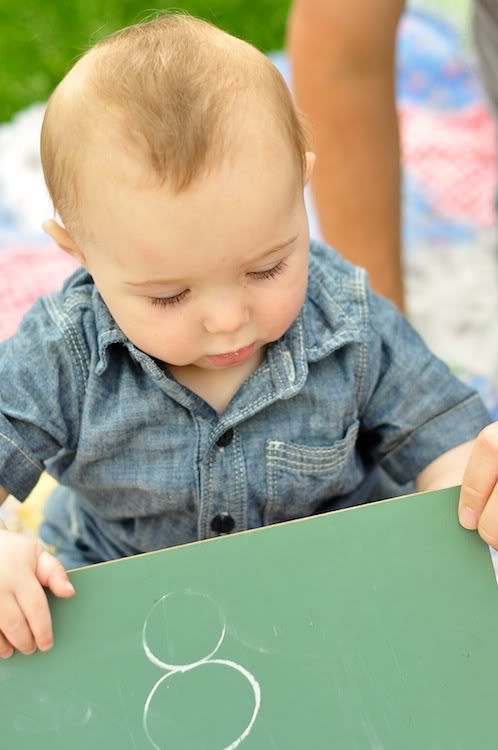 In other news, Ben sprouted a second tooth (did I tell you about his first one last month?). He now sports two bottom teeth and it's pretty much the cutest.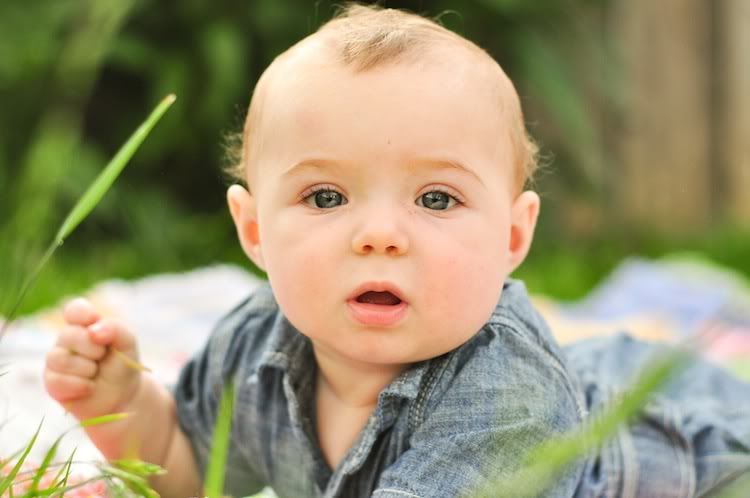 He became MUCH more mobile as he mastered what we affectionately call the inch worm. He doesn't army crawl... because that would require moving his arms and legs simultaneously. No, he lifts with his arms and pushes with his legs and inch worms his way across the room. The speed with which he can do this is astounding.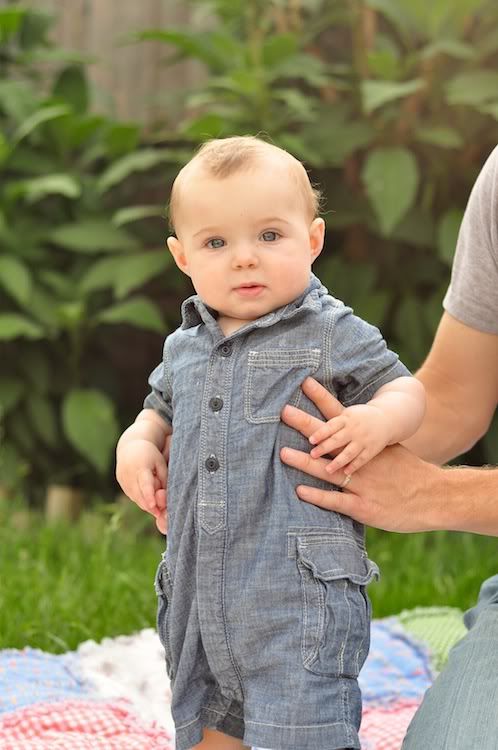 He continues to LOVE his brother. He smiles whenever he even gets a glance from Max. He makes a beeline for any toy that Max has. This, of course, causes conflict and Max has become very fond of the word "MINE" but Ben doesn't care one bit about Max taking a toy from him. He just wants to be near him. It's pretty cute. The two of them together are magical.
Ben has started to smile more with his mouth closed and he looks like a smiling hammerhead shark, which cracks me up. His big ol' cheeks stick out so far on the side of his face and his eyes squint with glee. He really is such a huge love.
Oh, Ben. We love you SO much. We think you're going to be such a handful and maybe never ever sleep, but we can't help but smile every day because of you. I fall in love with you over and over again. You are delicious.