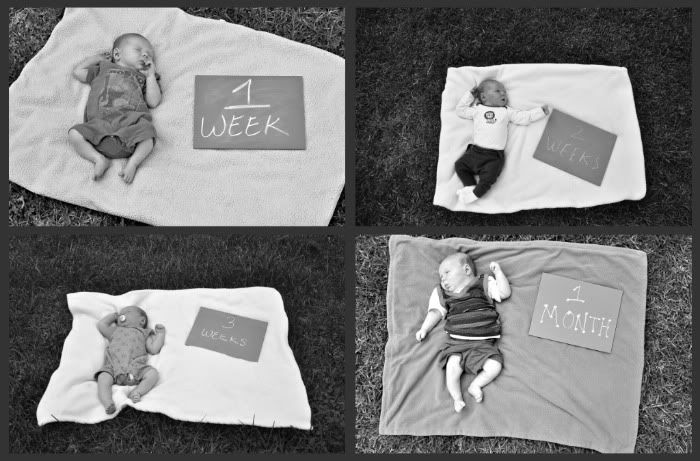 I cannot believe our sweet new boy has already been in the family for one month! He has already brought so much joy and has made us feel like he's always been a part of this family. To say that I love this kid would be the understatement of the year. We bonded pretty quickly and I just couldn't imagine life without him right here with us.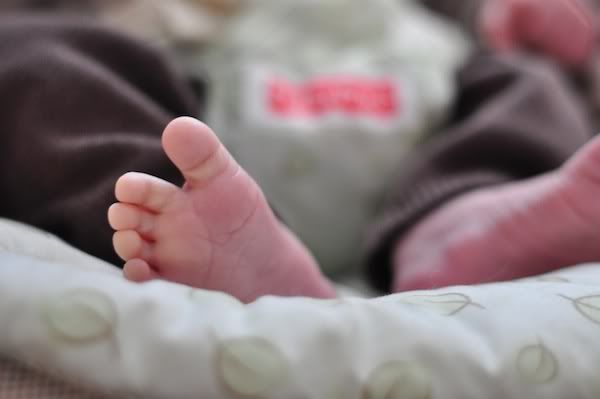 He's proven to be a really good nurser. He's HUGE. He gained roughly a pound a week this month and is already in 3 month (+) clothing. He doesn't sleep as well as he eats. This is mostly because he wants to eat more :)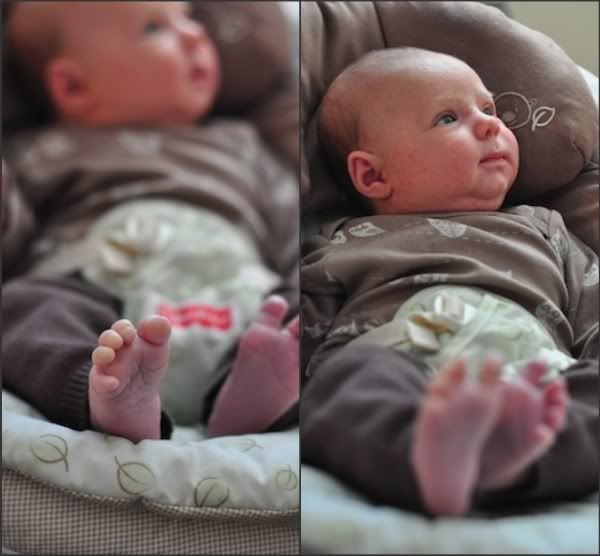 I'm a bit late on the update here and technically he didn't smile until a little after he turned one month old, but let me just tell you something; this boy's smile makes me laugh every single time. There's just JOY pouring out of him. His eyes crinkle, his nose scrunches all up and he kicks his feet and coos all while giving you this enormous, gummy grin that is impossible not to swoon over. This little one will know how to wrap me around his finger. He already has me there.
Bennett Andrew
One Month:
Height: 23 inches
Weight: 12 pounds 8 ounces (!)
We love you, Ben! You bring magic and wonder to our family with your presence. Now, sleep longer at night, okay??