Being new Coloradans, I've been really excited to take part in all of the fun things our new state has to offer in the winter months. In California, we had to drive about 4 hours to get to any snowy, outdoor adventures and now they're literally in our backyard!
While my mom was visiting last weekend, we decided to take everyone ice skating. Like, on a real lake that's frozen. It's been YEARS since I put skates on and Ritchie had never been!
So, let's just take a look at how this went, shall we?
You can't really tell, but basically Max is sobbing hysterically. Like, refusing to even TRY.
You can tell better in this one. *Sigh* What am I going to do with this sweet, wimpy child?
Proof he had skates on. Not once did he even attempt to stand on them. The skate wearing lasted all of 10 minutes before we gave up and just put his damn uggs back on.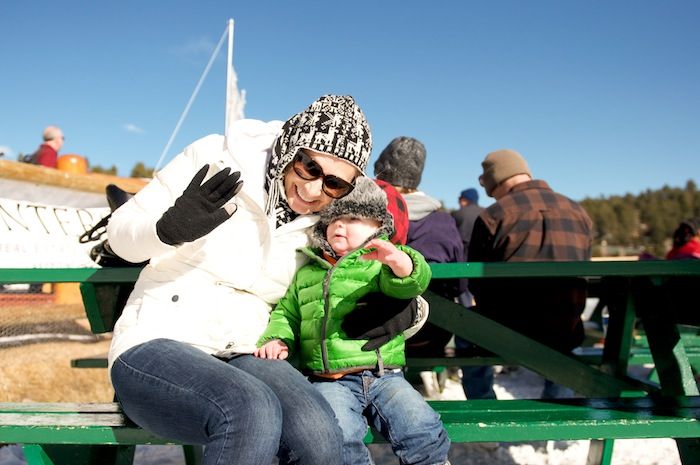 Ben didn't do a ton better, but he at least tried.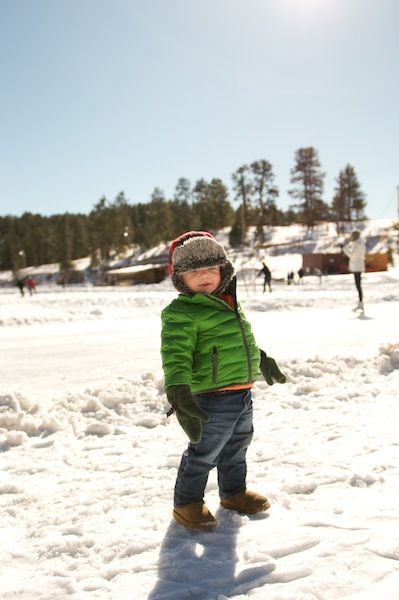 It was fine. They just played in the snow around the rink.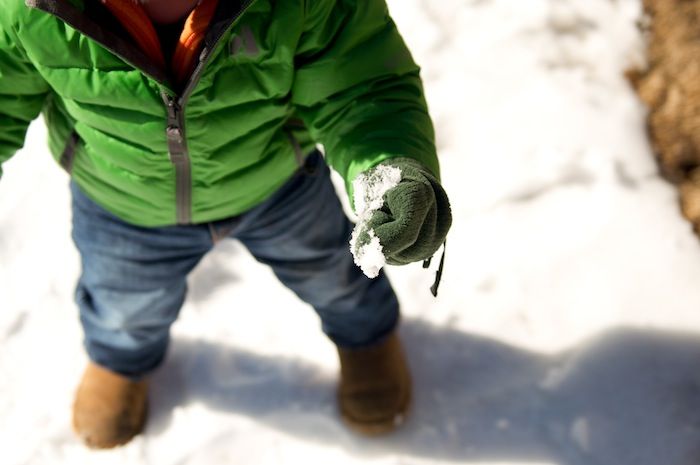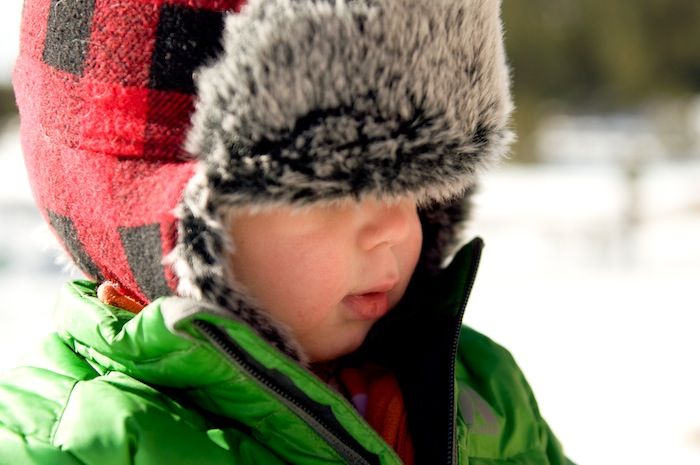 The big people (Old people? No, big people sounds better.) still had a solid 30 minutes of skating fun before we all basically collapsed and declared ice skating to be insanely challenging.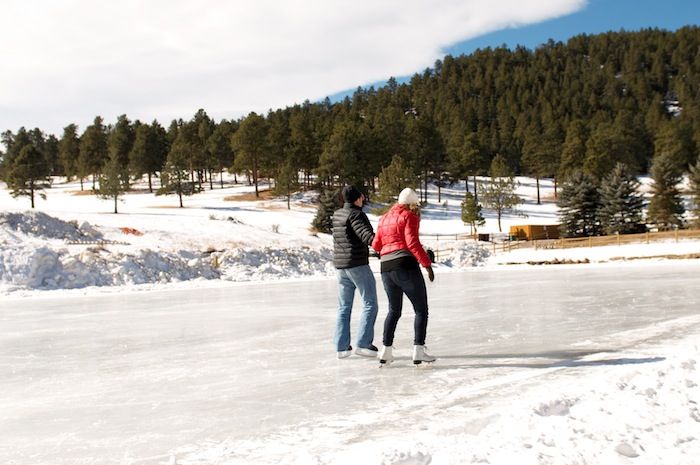 Oh look! How romantic!
Don't we look like we're having fun?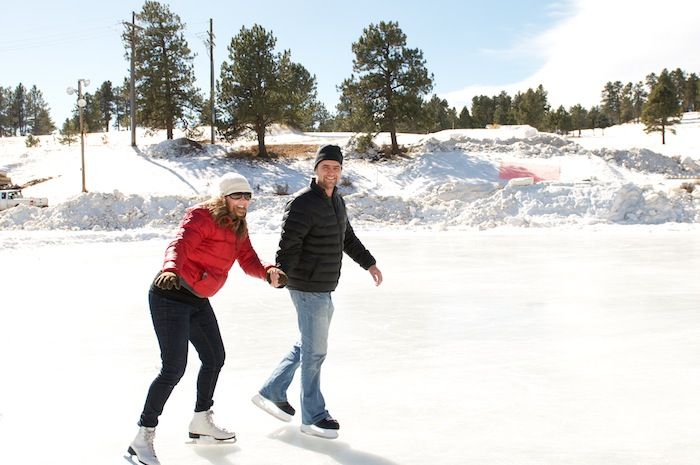 Don't be fooled. Ritchie basically pulled me around the whole time whilst I yelled/whined things like, "not too fast!" and "please slow down!" and "I don't want to do this anymore!" Maybe Max gets it from me?
Then we went inside where the real fun began! Hot chocolate and popcorn anyone?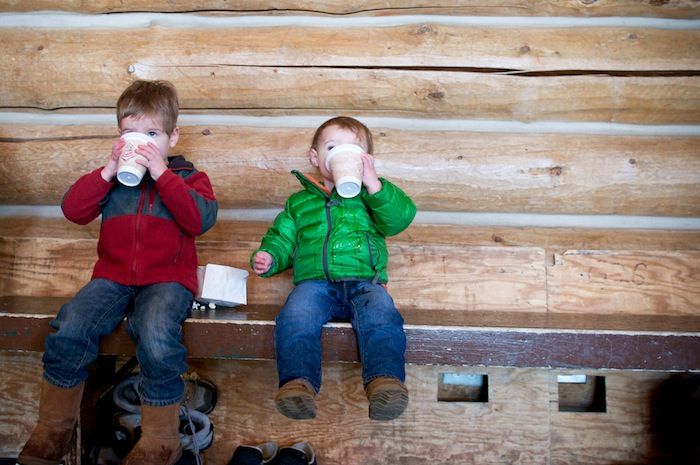 Look how big Ben is. Now, make it stop.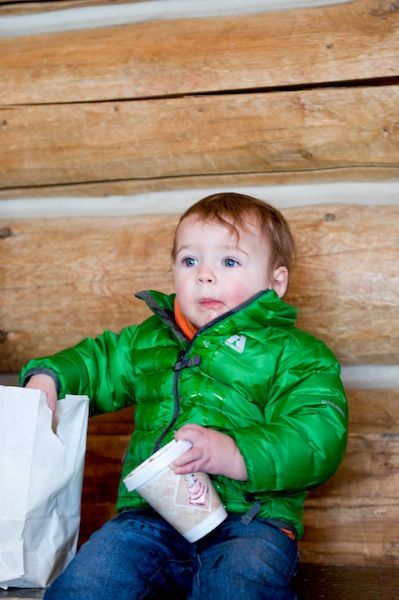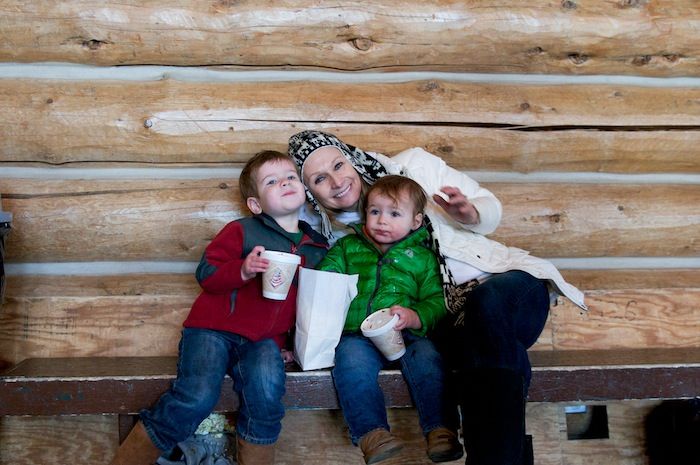 Grandma sure does love these two.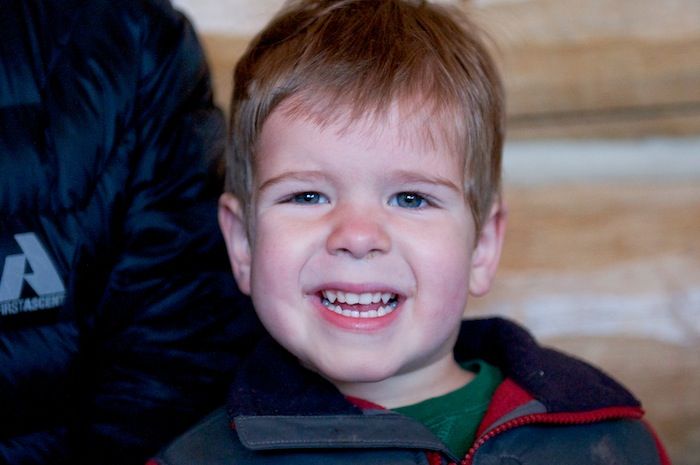 In general, he's SO much happier indoors OR during summer.
So, based on how splendidly this event went we naturally thought it a great idea to try sledding this weekend. Saturday and Sunday we had the biggest snow storm that we've experienced since moving to Denver. I think we got between 7-10 inches. The park nearby has a lot of hills, making it a great little stop for a quick sledding session.
We didn't even get out of the CAR before the crying began.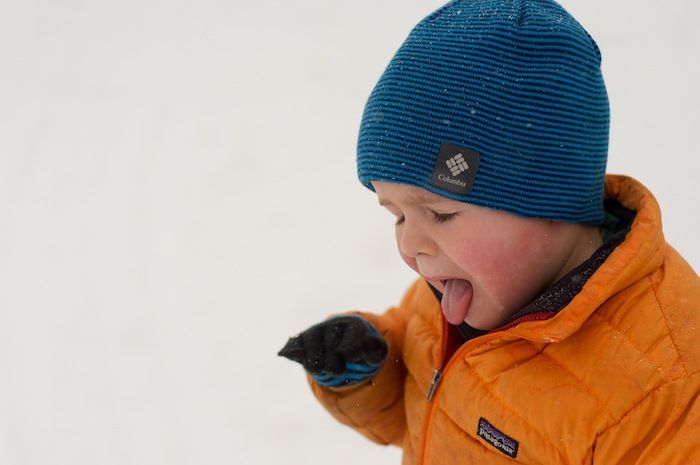 He finally stopped sobbing hysterically when we told him he didn't have to sled, he could just watch.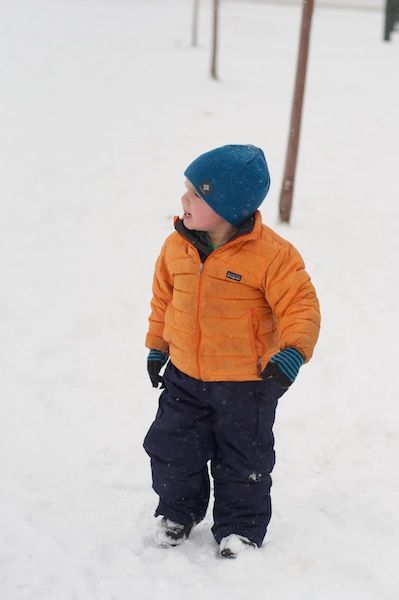 At least he looks cute all bundled up.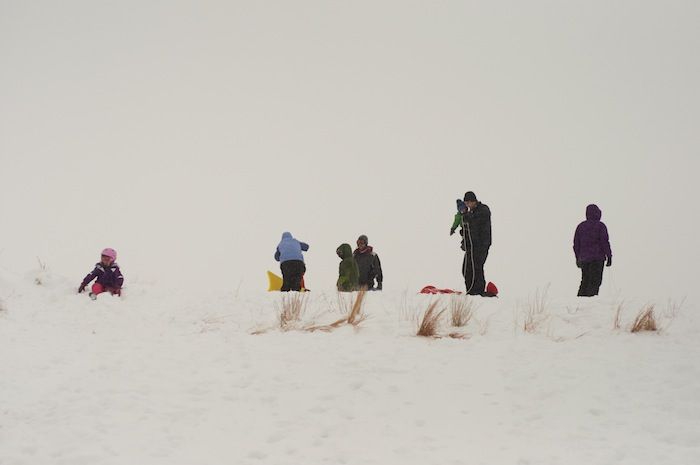 The great thing about having a 1 year old is that he can't tell us he doesn't want to try sledding. So, he did.
Please note Ben's face.
Poor kid.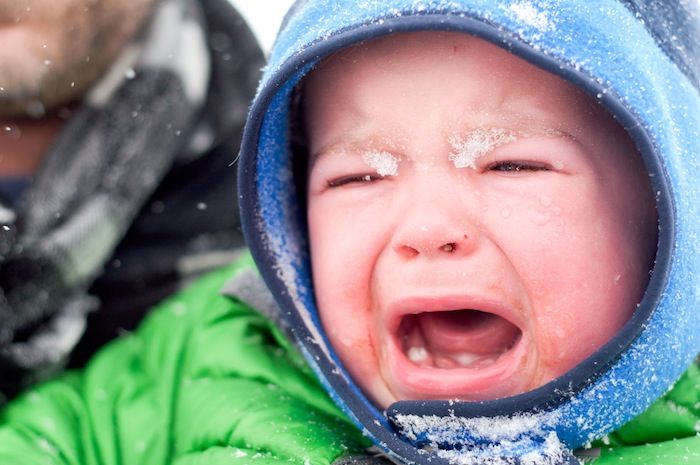 It was at this point that Ritchie said, "Why don't you soothe him and stop taking pictures?"
Oh, right.
I took a couple of turns and it was fantastic! However, I doubt we'll do it again this year. The kids just aren't ready for outdoor winter activities. We'll stick to indoor movies, coloring and hot chocolate (this weekend's other activities)
We're planning our move back to CA promptly (Just kidding).