Even as I write this, I'm a bit hesitant on what to share, what not to share. I want to document this whole journey, whatever the outcome because of the huge impact I'm sure it will make on my life. However, there's SO MUCH that factors into the adoption process (money, particularly) that I'm not sure I want to get into in such a public venue. So, where does this leave us?
Our application packet. Yeah, it was that thick.
I guess it leaves us with emotions and a bit of the process. How's that? I'm going to go into detail later about just how adoption came to be our path right now, but that's a whole different post. I'm going to start with where we are now.
Right now, we're waiting. We'll be doing a lot of that I suppose. We're waiting to apply (but not much longer). We're getting fingerprints done, they're checking our references, we're filling out a lot of detailed paperwork. We plan to have our application into the agency by the end of March. At that point we'll begin our home study.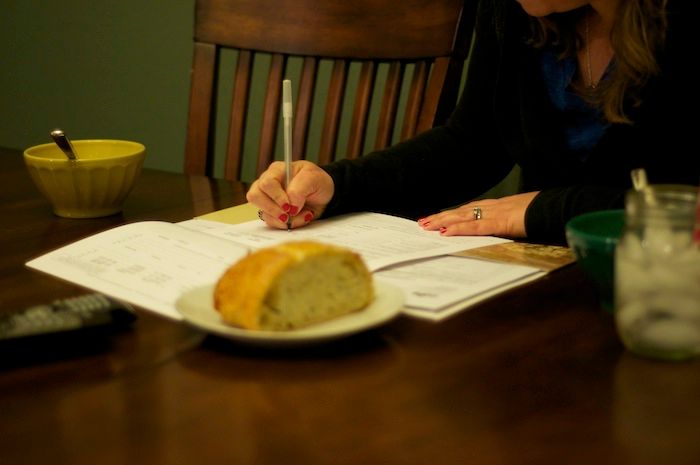 Over a later dinner, we begin filling out our application.


Most importantly, we've completed the very initial paperwork that puts us "in line" to receive our daughter. That means in 6-12 (most likely closer to 12) months we will be matched and see a picture of our daughter. She may not even be born yet, but she has most definitely been created and is growing.


A bit of organization is also happening...

She is either developing or has developed something that her birth family will be unable to handle, for whatever reason. Something that will separate her from her birth parents. Something that will bring her to us. It makes me look at "disorders", "disabilities" and "diseases" in a whole new light. It's those very words that enable us to bring a sweet girl home to call our own.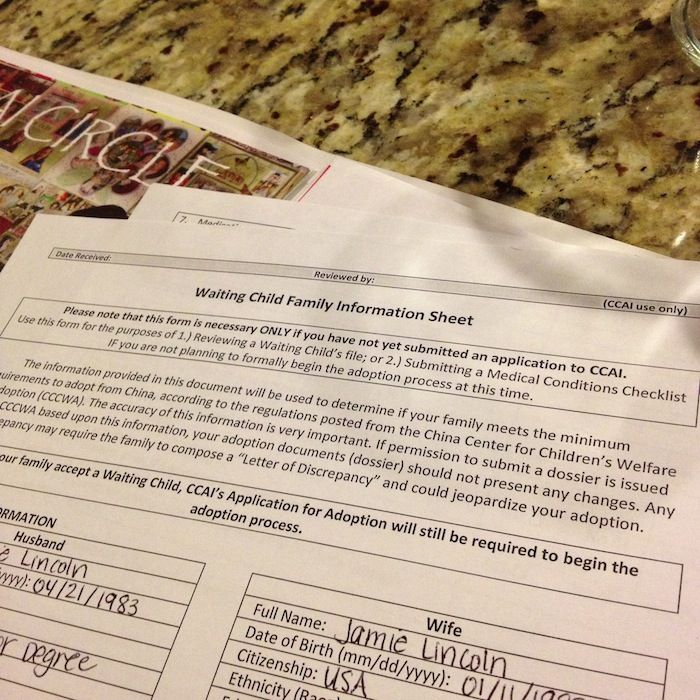 She is/will soon be considered a "waiting child". We are currently a waiting family. Waiting to be shown our daughter and learn what it is that makes her so special that she was brought to our lives. And until then... we'll just keep on waiting. Well, that and filling out a TON of paperwork, talking to social workers, etc etc :) I suppose there's still a lot that could get in our way, but the bottom line is I believe that this is right for our family and I believe it will happen.

And just like that, the next chapter of our story begins.