In January, my goal was to get this house of ours organized! I did a pretty good job. Closets? Check. Fridge? Check. Pantry? Check. The only things I didn't get to (yet) was our filing cabinet and our basement. Both pretty large tasks that I'm hoping to tackle REALLY soon.
So, while I had my house all clean and (mostly) organized, I thought I'd give you a little tour.
By the way, these pics are AWFUL. I don't have the right lens to adequately capture these spaces and I was taking pictures in poor lighting.
Enjoy! ;)
When you walk into the front door (which we never use), this is what you see on the wall: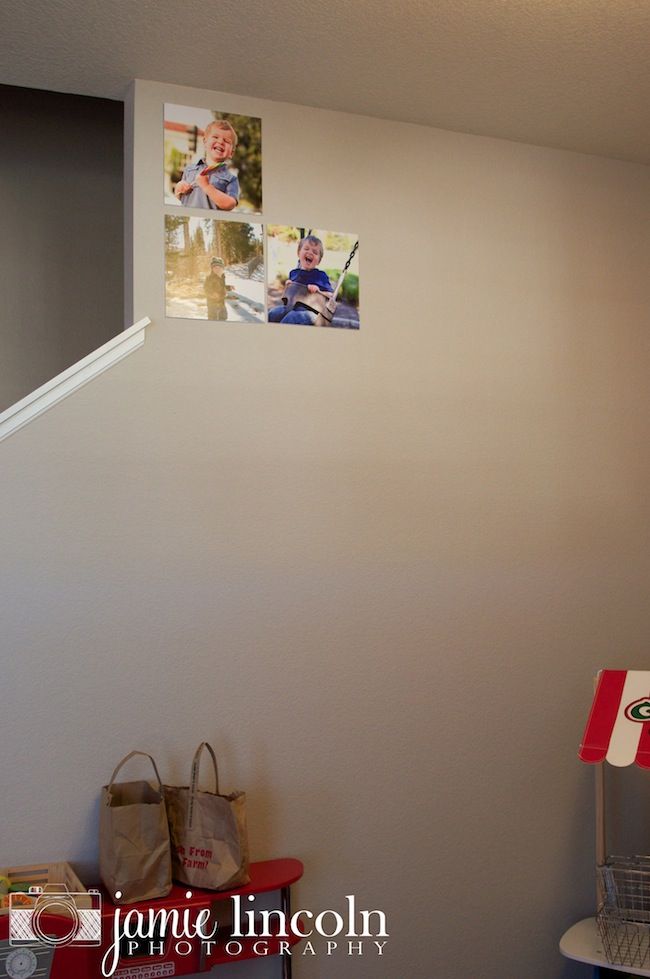 My collage of photos that I'm trying to expand. And the kid's kitchen/imaginative play area.
To your left in the space is the open play area.
This is the view when I'm standing in the play area.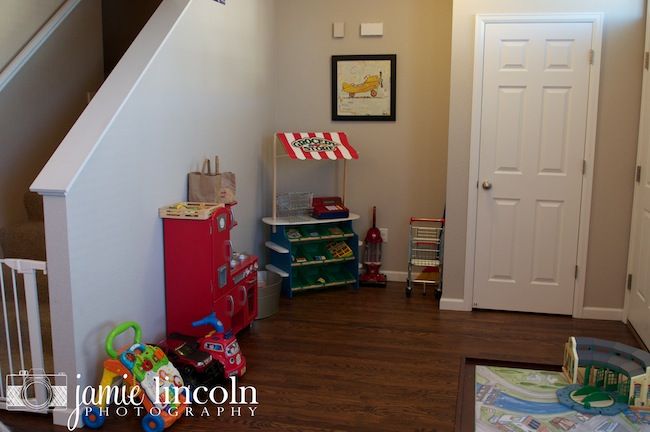 This is the view from the tiny hall leading into the kitchen/living/dining rooms.
In that tiny hallway are the paintings my brother made us for Christmas! Love those!
As you keep walking into the house you pass a cutout with the pantry and our Christmas card hanger and bathroom.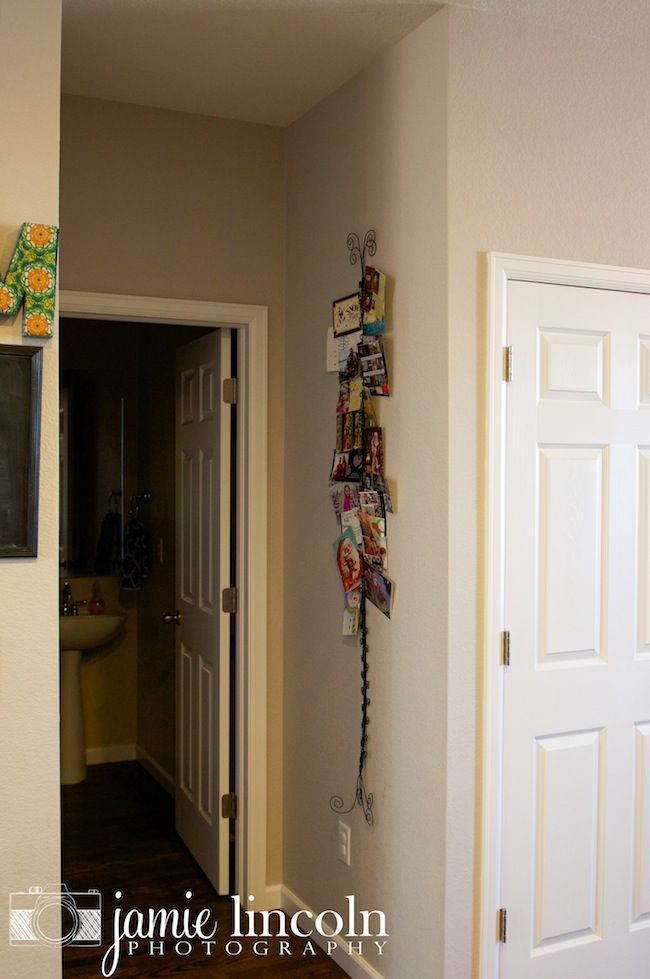 And, of course, our menu.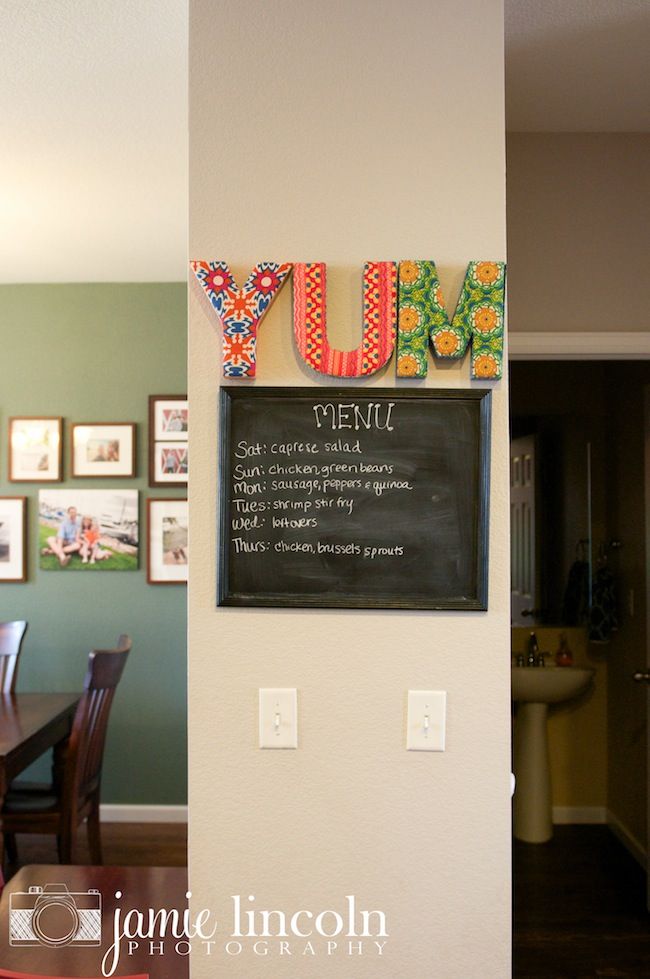 And the kitchen would be to your left.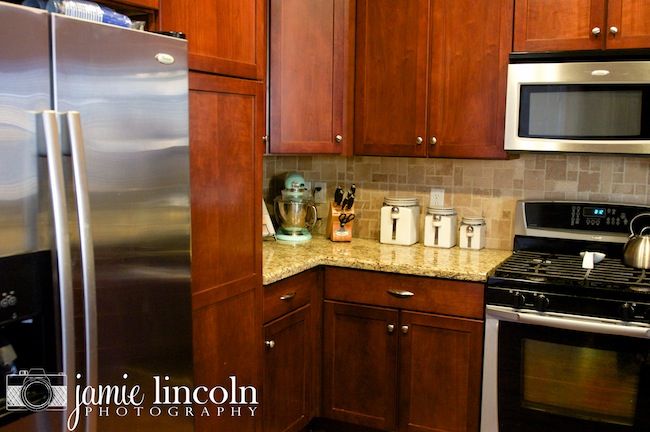 From the kitchen you can see into the living room.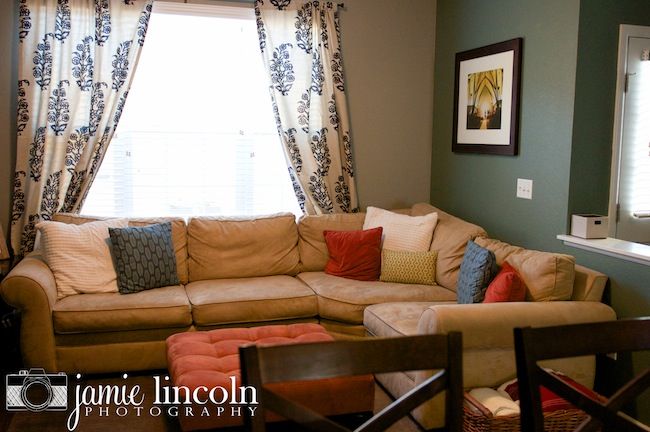 This is the view of the living room from the dining room.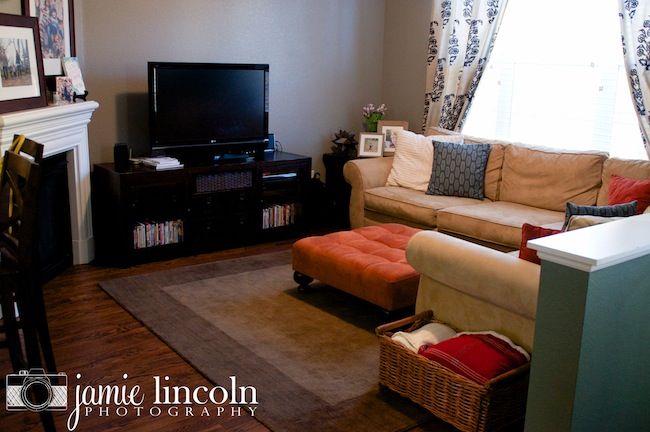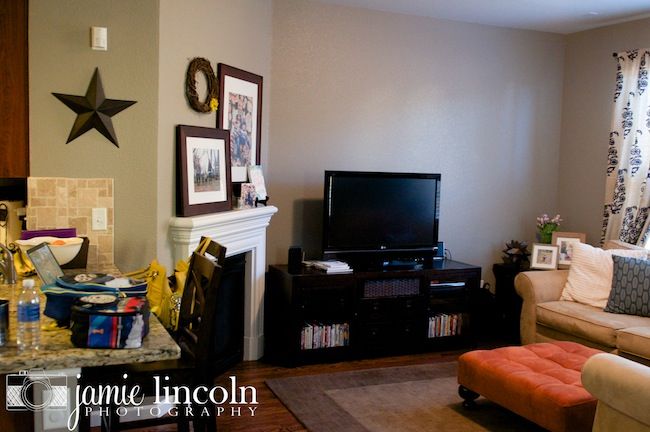 And the view of the dining room from the living room.
I spared you the stairway. I'll also spare you all the bathrooms. Think toilet, sink and shower/tub and you've got the idea.
So, just FYI. The boys' rooms are totally boring and not at all what I'd like them to be. I will eventually put them into one room with bunkbeds and redecorate the whole space. For now, they have simple and very plain rooms. They ONLY sleep there, so it's cool, I guess.
Maxton's room:
As you enter....
To your left upon entering.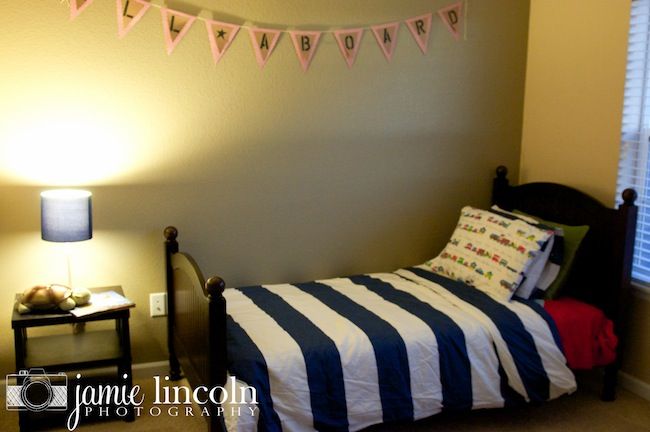 Just some details...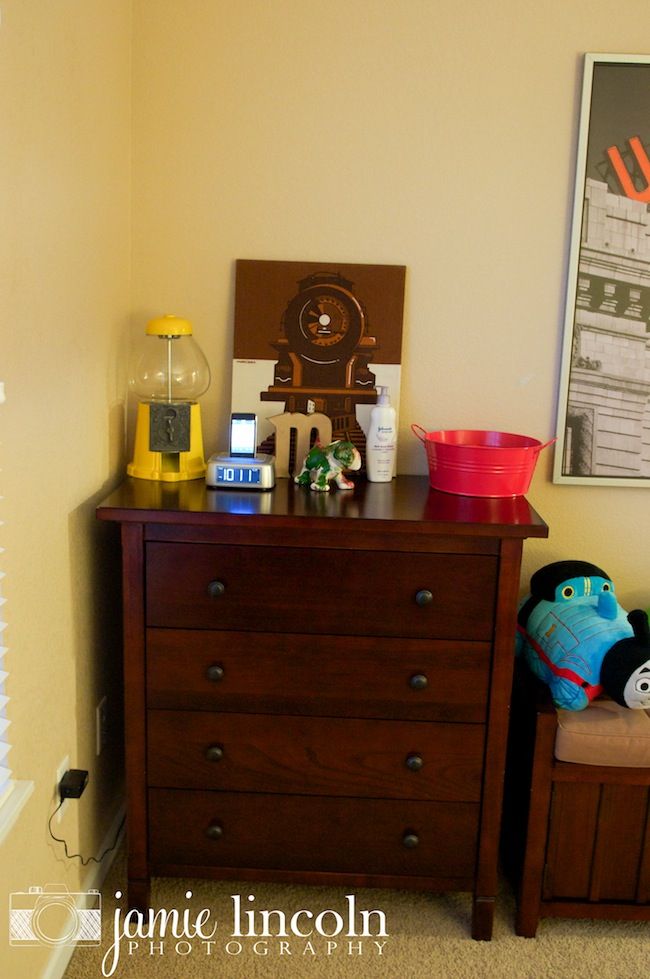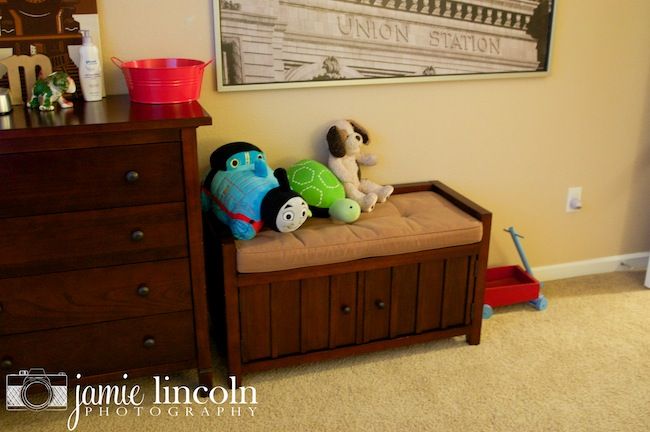 Bennett's Room:
As you enter: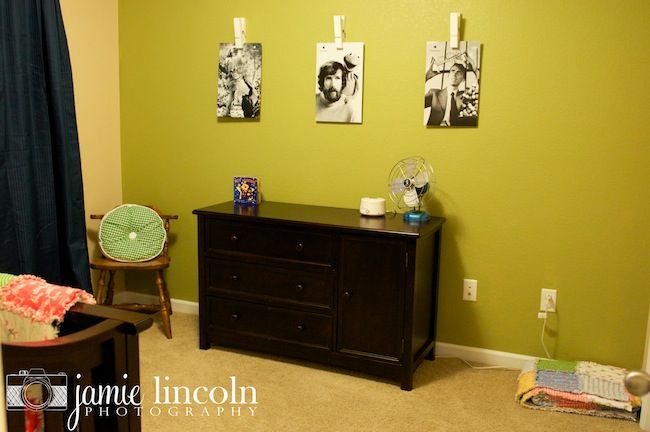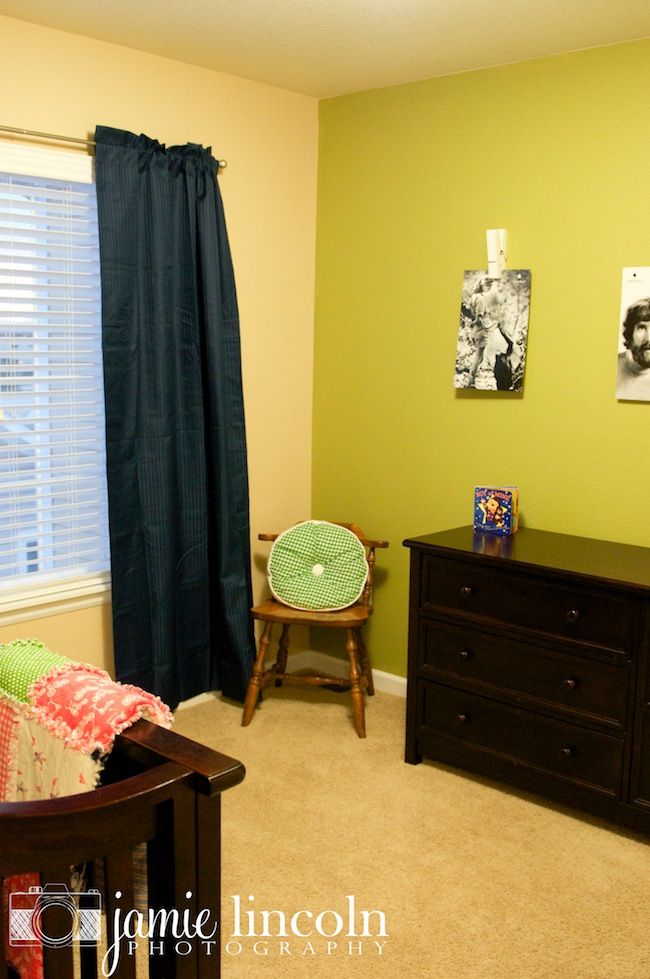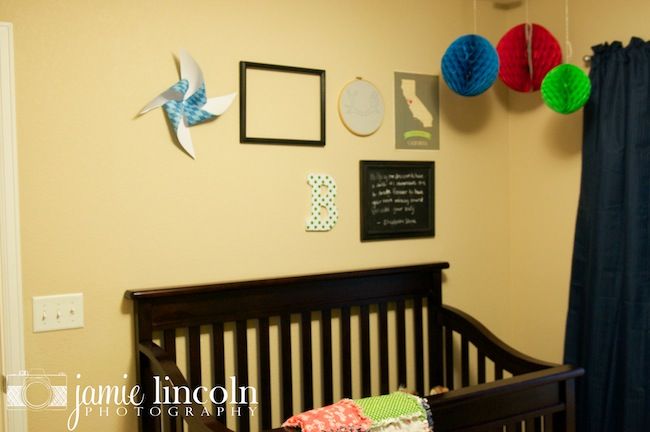 Why, yes we have a janky half decorated space above Ben's bed. No, I don't plan to finish it.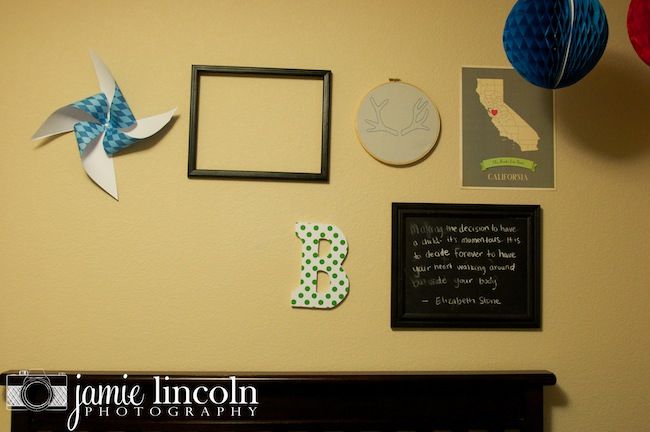 My favorite part of the room, the Apple posters.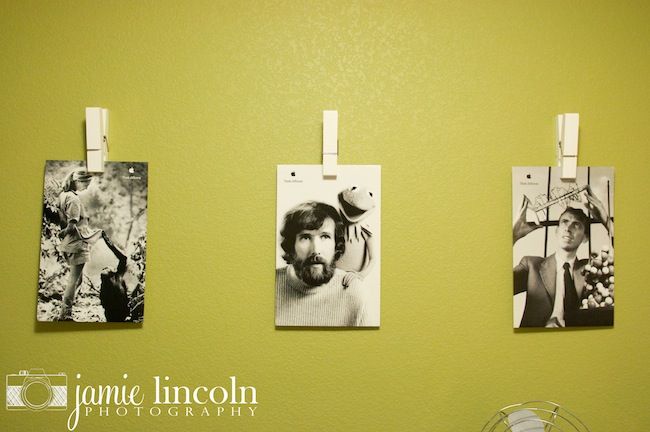 Our room:
As you enter...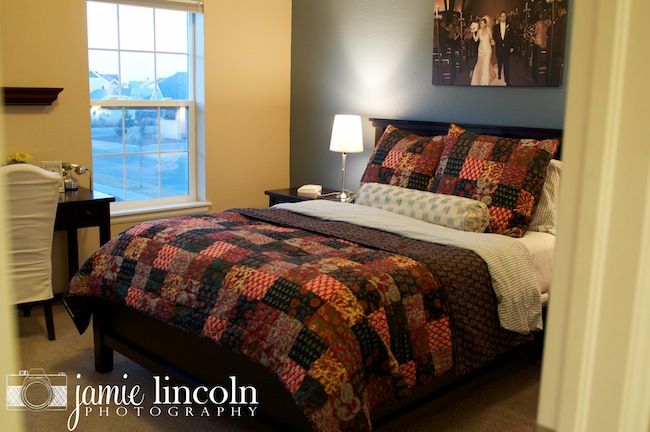 Standing back by the nightstands.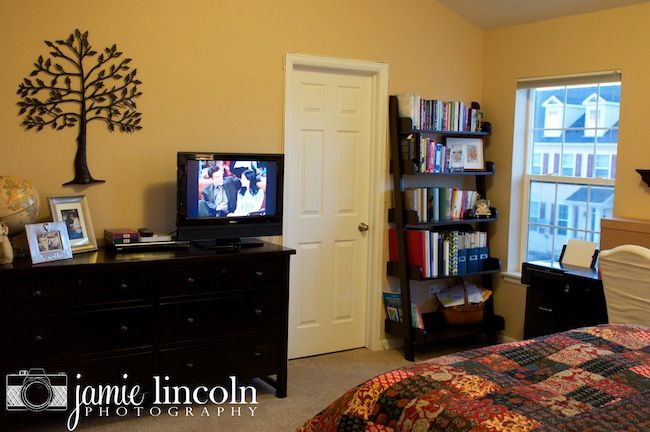 Standing by the bathroom door.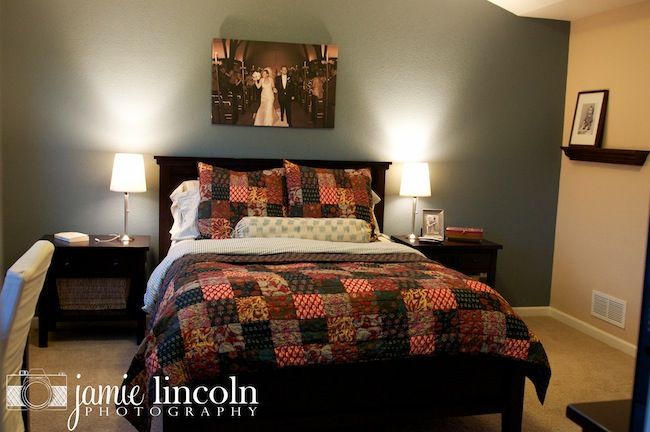 Standing by the windows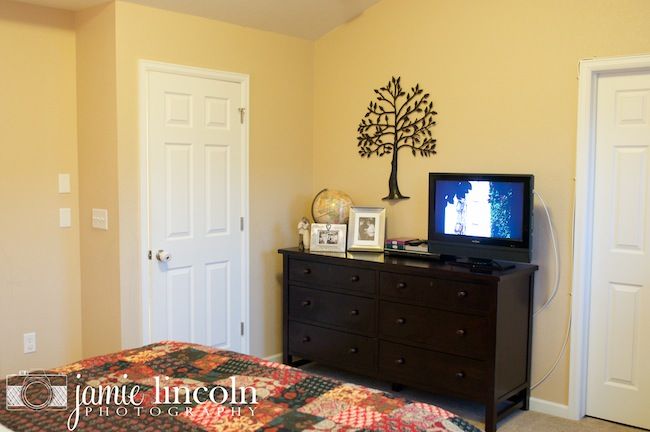 Those shelves will eventually house even MORE photos of us. All black and white. I just need to bite the bullet and buy frames. I also need window coverings of some sort. All in good time.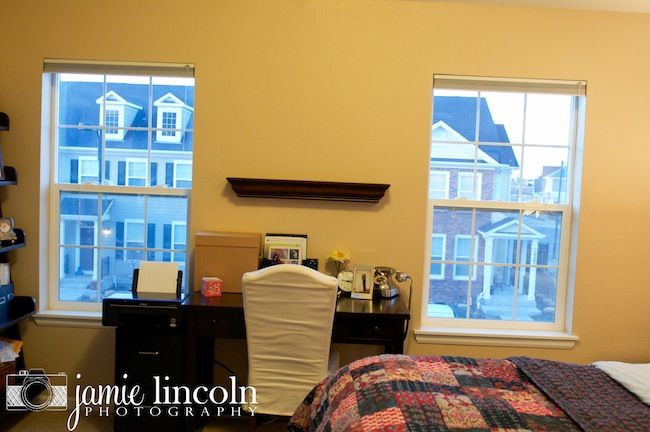 That's it!! Welcome to Casa de Lincoln. It's NEVER this clean.