Max started soccer for the first time this year. I was beyond excited to get my little guy out on the field and see him have so much fun chasing the ball and the kids.....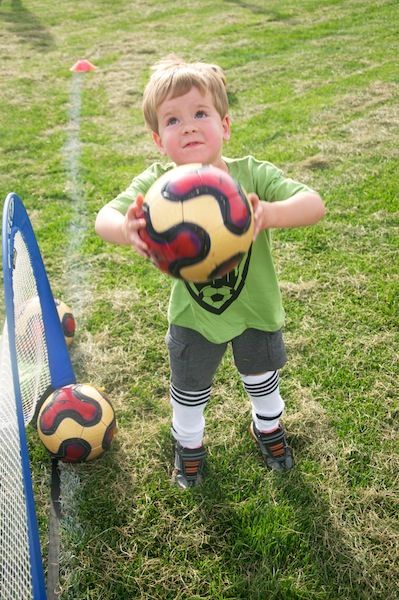 It didn't go exactly as I had hoped....
In fact, we spent the first entire practice just trying to get him to stay on the field. He was not interested whatsoever. He just wanted to run off and be chased by his mommy and daddy. It was quite frustrating, actually.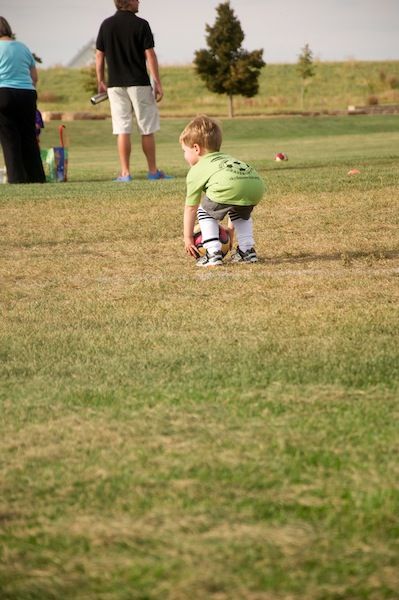 It has gotten better over time, but it's still a crapshoot. I think after this (short) season we'll just wait until next year.
Nonetheless a big milestone! Our first sport. First of many, hopefully!