Whew! What a busy weekend we had last weekend! It's been followed by an equally busy week and I've kept meaning to blog about it, but time has gotten away from me! Here's a few snippets from our weekend:
On Saturday we had our pictures taken by
Blue Lily
, a traveling husband and wife photography duo. I found them online years ago and it's always been a bucket list item for me to have family pictures done with them. I found out not long ago that they would be in San Francisco last weekend so I signed us up! I can't wait to see the pictures. I obsessed over our outfits. Like, OBSESSED. I ended up changing Ben's outfit and mine 3 times each. Here's a little sneak at what Ben wore...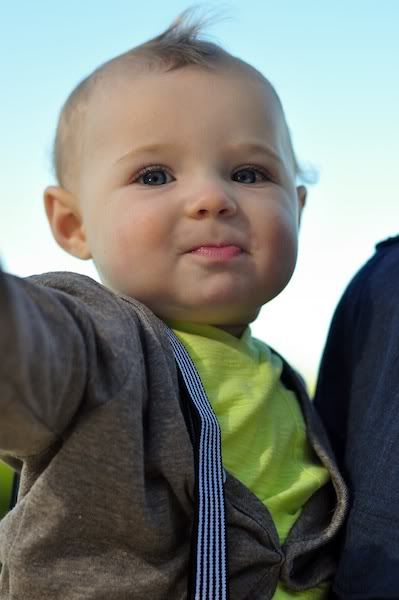 And here are my boys and me before we got dressed (we obviously waited to get into our outfits until MINUTES before we started the shoot - duh).
We had an amazing time with Wendy and are looking forward to seeing the pictures. Well, that's putting it mildly, actually.
The next day we went to Carmel to help my stepmother celebrate her birthday. We had so much fun taking the kids in their first pool this summer!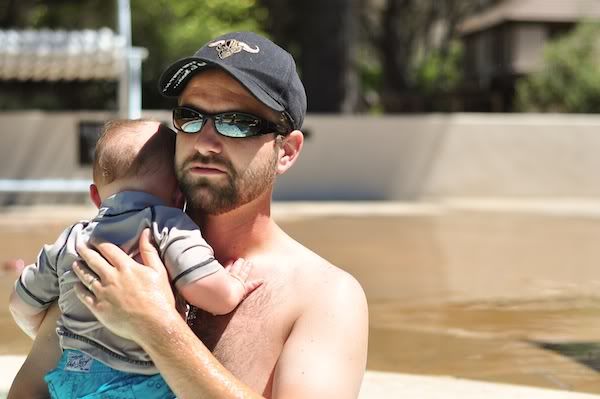 Well, okay. Ben didn't enjoy it at first.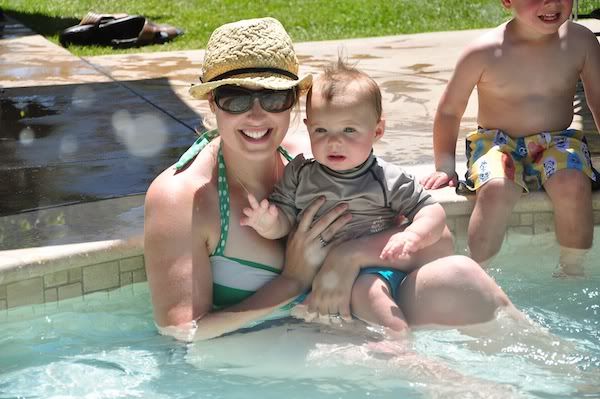 Being with mommy always helps, though.
Then, he warmed right up to the water!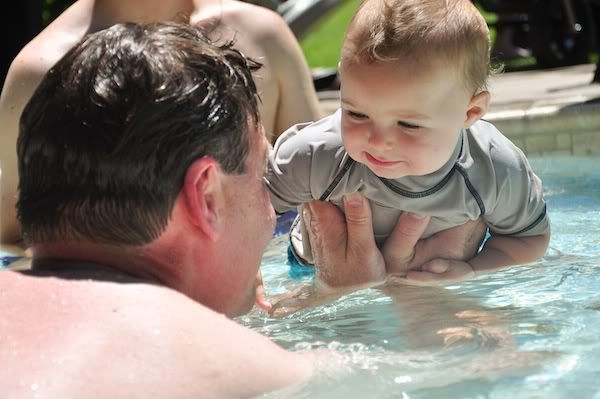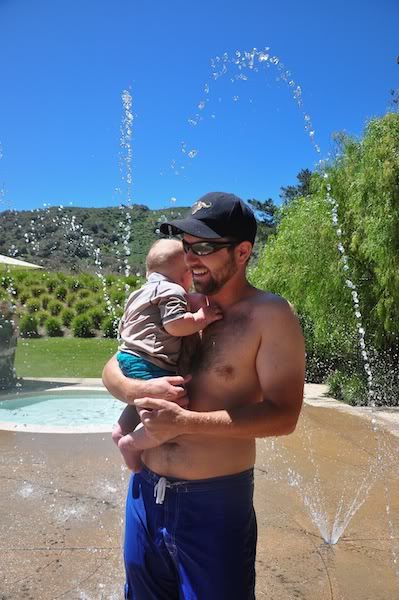 Max was right at home in the kiddie pool. We could barely get him out to eat lunch!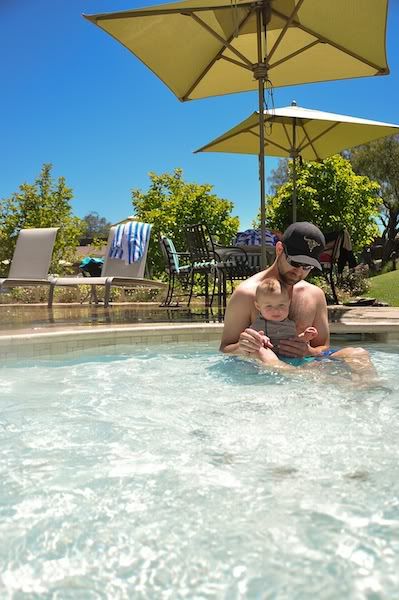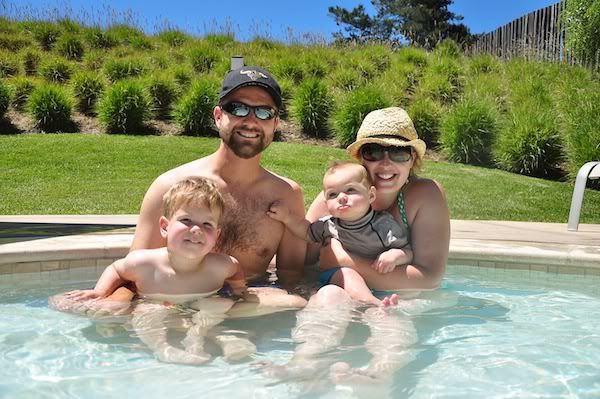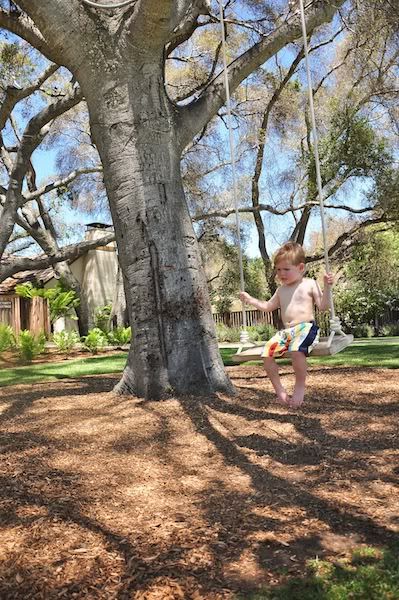 While I love the trees and angle of this shot, look at poor Max. He was not in the least interested in being mommy's muse that day. He just wanted to swim, poor kid!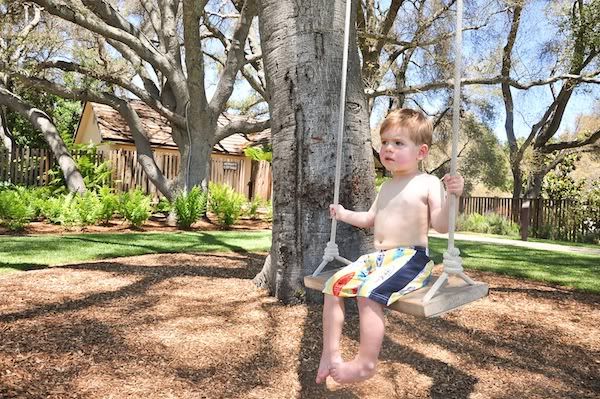 That was about all the enthusiasm I could get from him. It must be hard when your mom wants to be a photographer.
But, jumping into the big pool?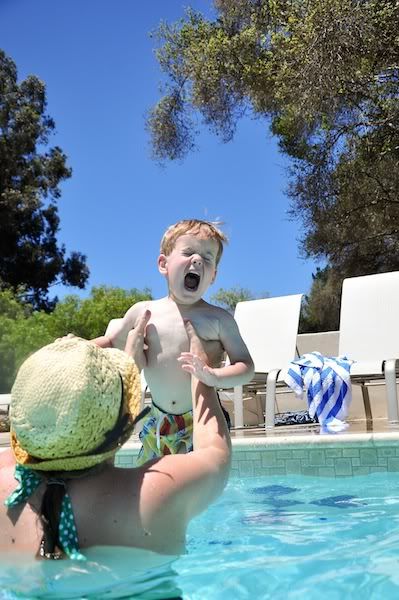 That was SO his thing.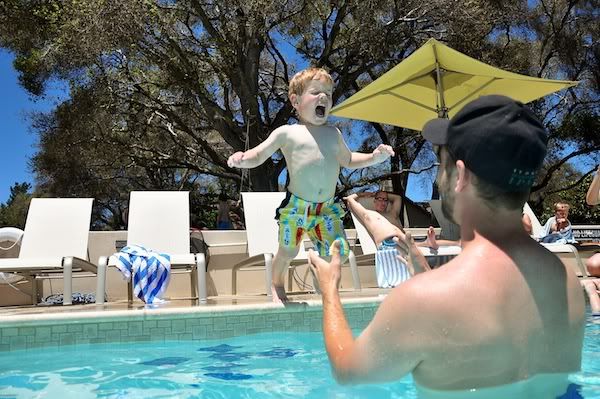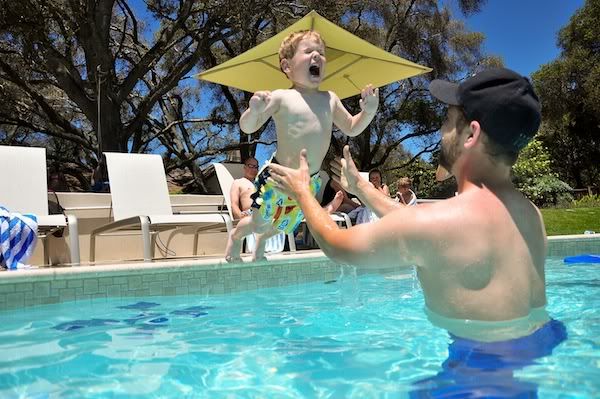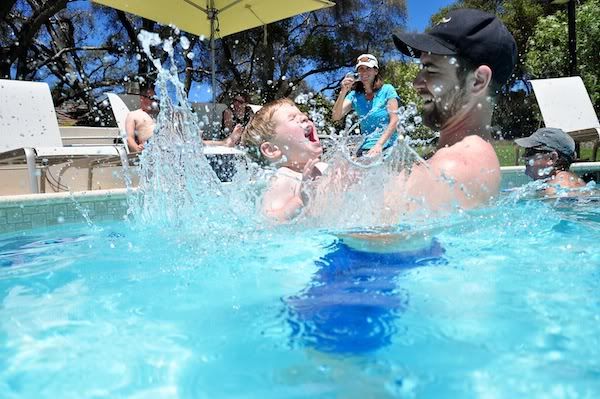 So, I guess we made up for the whole swing fiasco by letting him do lots of jumping in!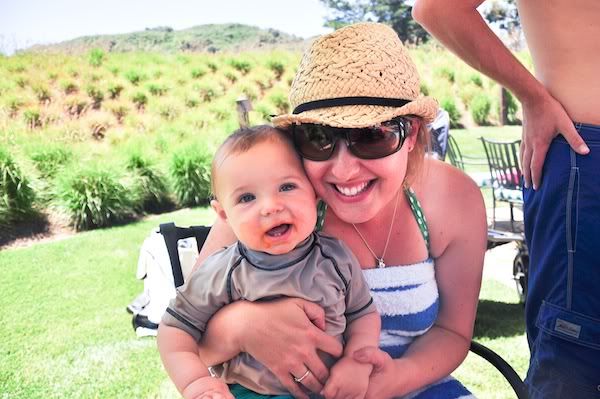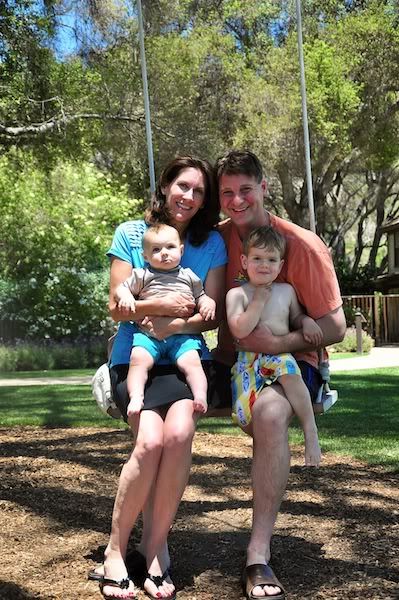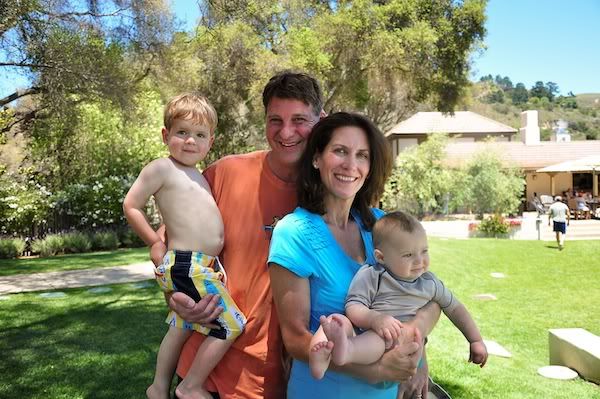 After lunch and swimming my dad and Ritchie went to play golf while I got the boys to nap (with me). After naps we went and made s'mores by the pool.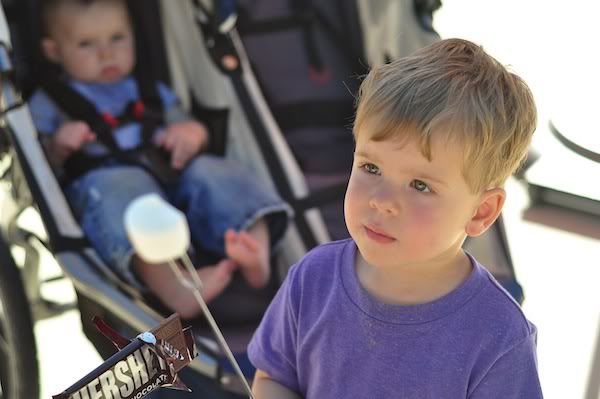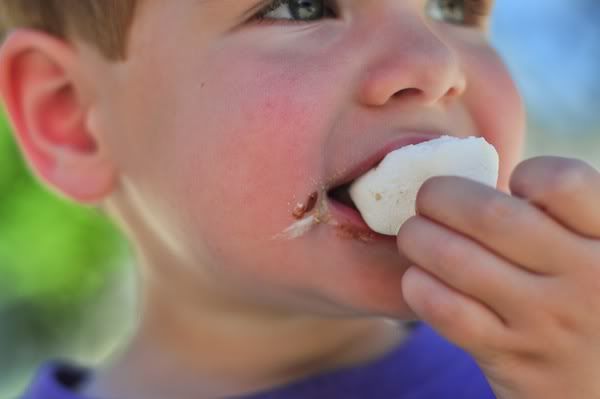 His first experience was a success!
Finally, we went and had yummy pizza before heading home. It was a late night, but worth it because, as you can see, the day was a blast! Don't get me wrong, there were moments of pure frustration and sometimes I wonder if it's not worth trying big day trips like that away from our beds for napping and our toys for entertaining, but overall it was really fun and I think always worth the efforts.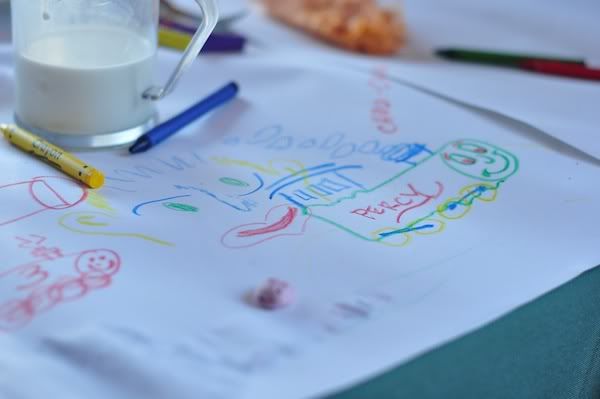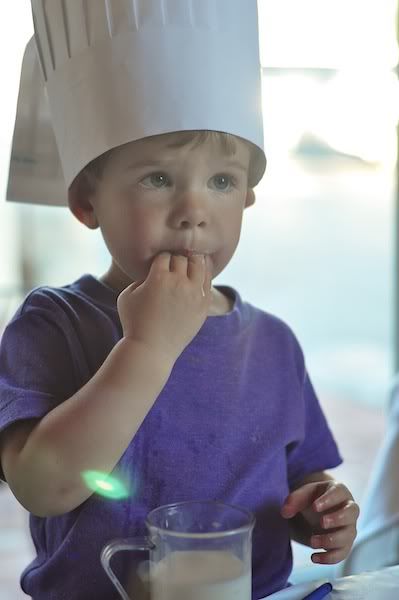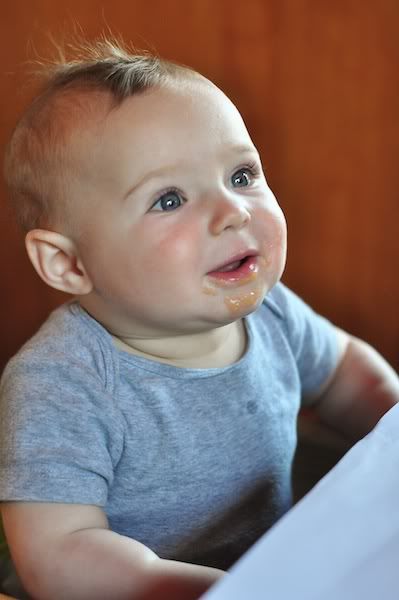 Ben is a complete trooper. He had been up for HOURS at this point and was still quite happy!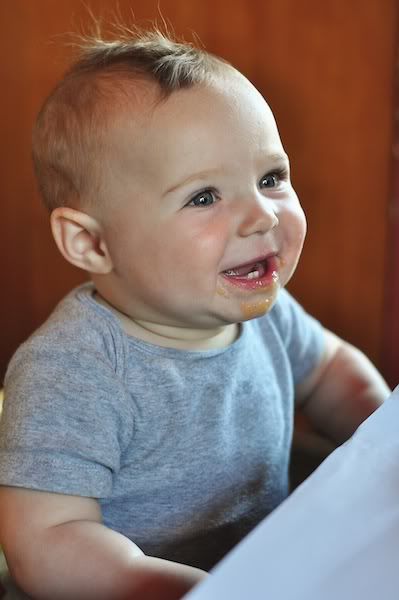 While we were off having fun in Carmel, Ritchie's sister was giving birth to her first child. I was not without my phone for even a second anticipating baby's arrival. I went and saw my first nephew (aside from my friend's kids who are like nieces and nephews to me!) the next morning AND evening because I missed him already.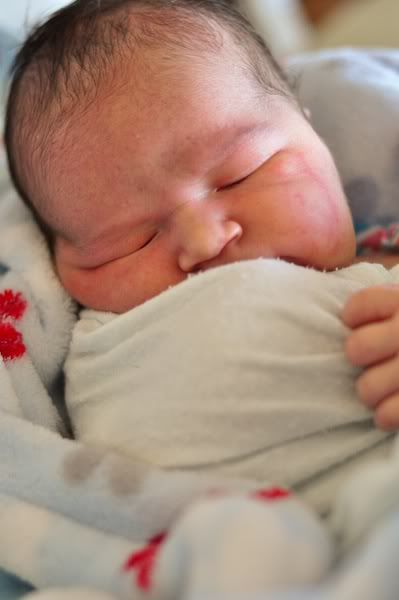 Mister Vincent Scott - A whopping 9 pounds 13 ounces of pure love.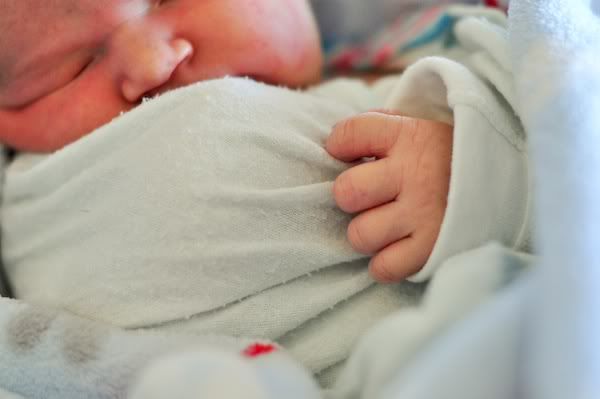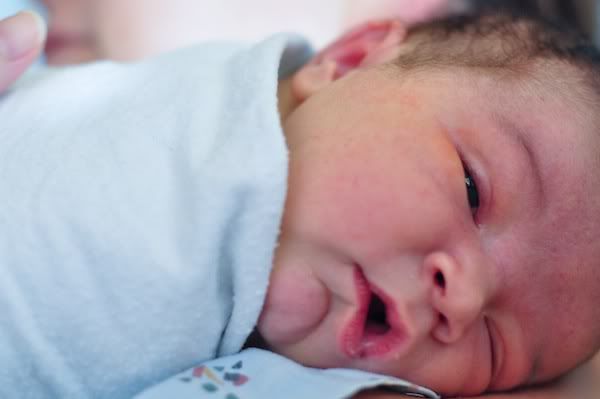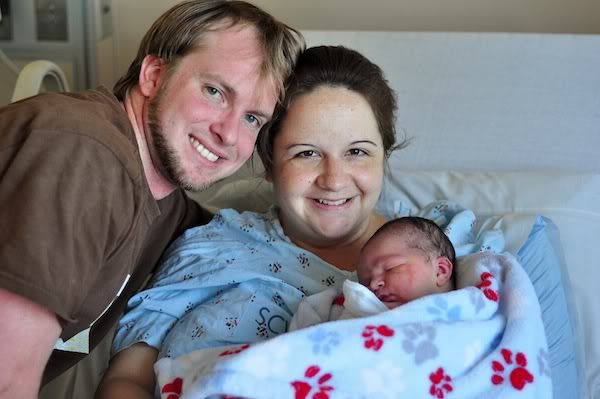 Oh, Jen and Scott - you guys did SO great. He's perfect and lovely and I can tell you two are going to rock out parenthood. They're naturals already.
So, that was our very exciting weekend! We're ready for a little bit more relaxation in the coming weeks, but I'm not sure that's in our cards. We'll see ;)