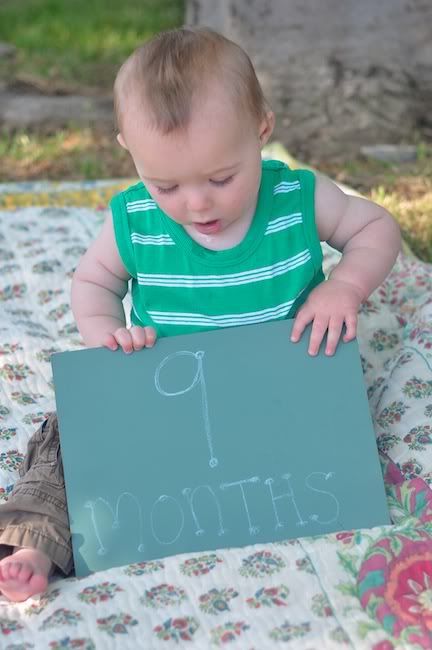 I cannot believe we've already hit the 9 month mark with Bennett. Broken record, I know. But, time really is going much faster this time it seems.
It was SO challenging to get pictures of him this month because of how much he moves!
We've noticed some pretty big changes with our littlest boy this month and it's so bittersweet. Everything is just as new and exciting as with Max, but with more nostalgia and longing for time to creep by just a bit slower. We're not sure if Ben will be our last baby, but he may very well be so I try to savor each milestone and I can truly say I'm not as eager for them to happen this time around.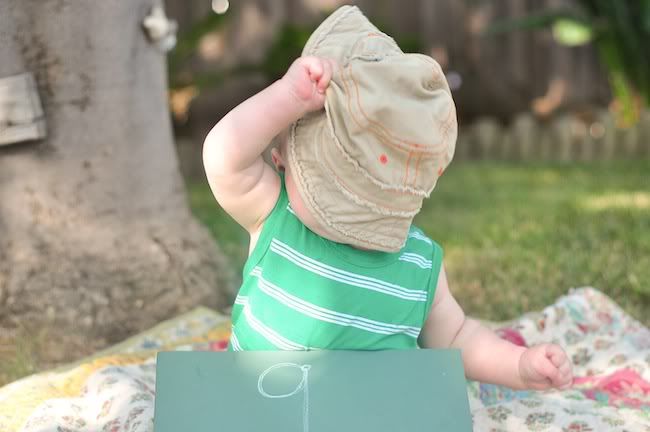 He did not want this hat on.
Bennett has started to make himself known around here! He makes so many sounds, but I've caught on to the ma, ba, da, ra, la and ya sounds for sure! They don't mean anything yet, but he's very persistent with them.
And so there my props sat. Sigh.
He's a speedster on his belly now, but also is spending more and more time on his knees moving forward. He can get himself to sitting with great speed and that's his favorite position for now. He has succeeded in pulling himself up on a few occasions, but it's not something he does regularly (phew!). He prefers to try to stand without pulling up on anything by going into the downward dog yoga pose. At that point he's pretty much stuck. Ha! In other movements, we've got a dancer on our hands. If I sing or he hears music he'll wiggle and try to clap (his hands miss each other every time!). This is so darling and we try to recreate it often!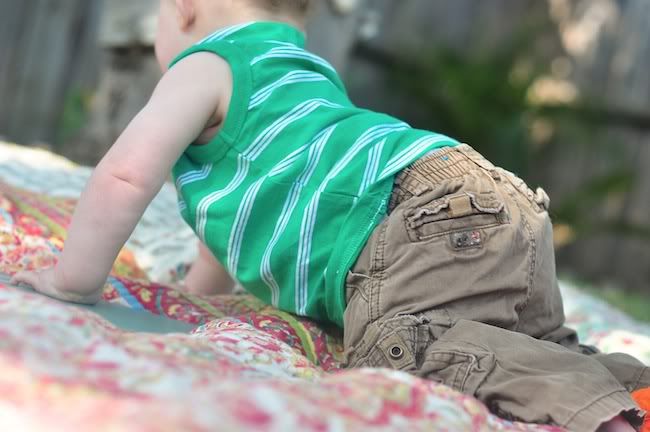 He loves to play peek-a-boo with a shirt or blanket or whatever can cover his face.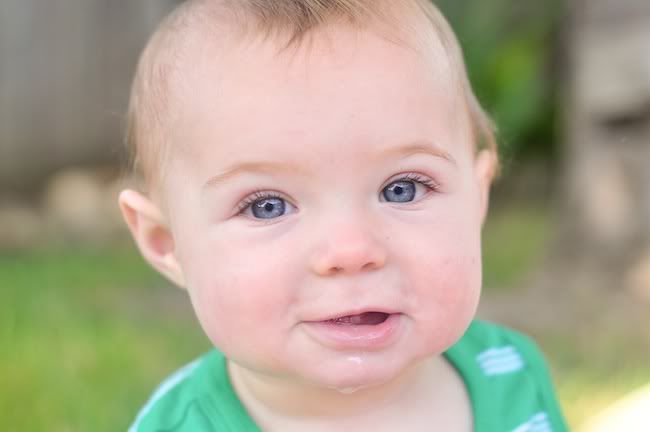 He's a little eater now! In addition to nursing at least 6 times a day (if not 8) he eats 3 meals and at least 2 snacks. A meal for him could be chicken, cheese, rice, noodles, beans, soft fruits and veggies, yogurt, or purees. A snack is usually cheerios - those are his all time favorites!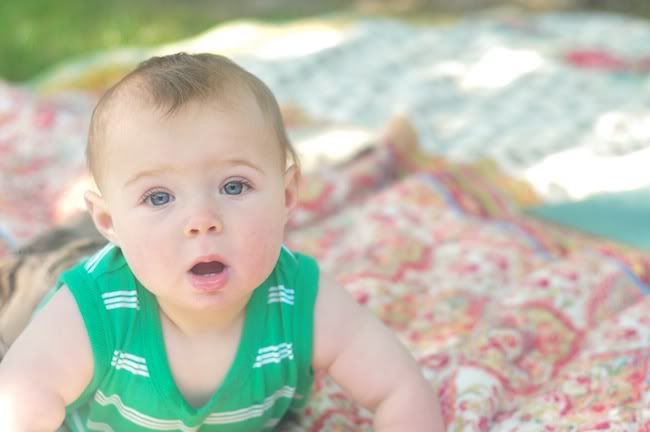 Also... and maybe most importantly for me, HE SLEEPS! We sleep trained him and now he sleeps. He usually wakes no more than twice in one night for a quick nursing and then will USUALLY go back to sleep right away. We're still having to do some sleep training to get him back to sleep, but most nights it's pretty great. WAY better than a month ago. I'm a whole new woman. And, he's a much happier baby with some sleep!
My happy little baby boy.
9 Month Stats:
Height: 29 1/2 inches
Weight: 21 pounds 12 ounces
We love you, Bennett! My love for you knows no bounds.