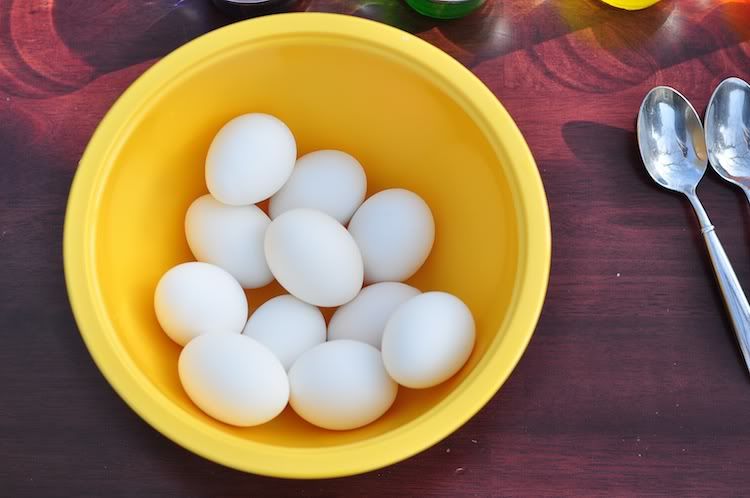 As I was typing that title I went back and forth between 2011 and 2012... what the heck year is it again?! Geeze.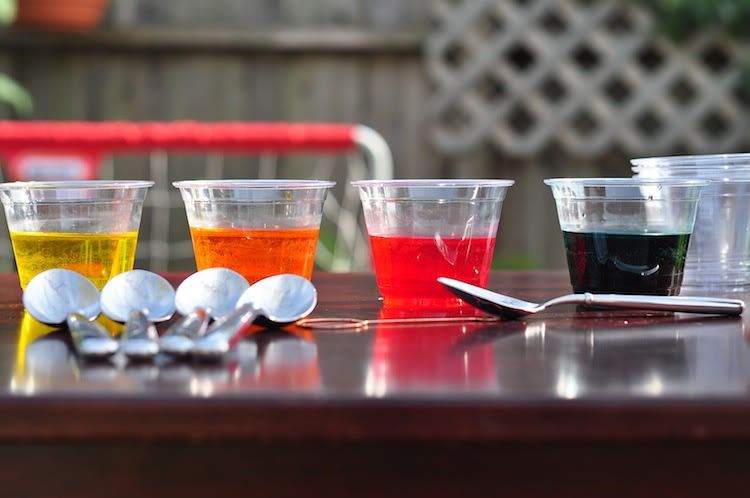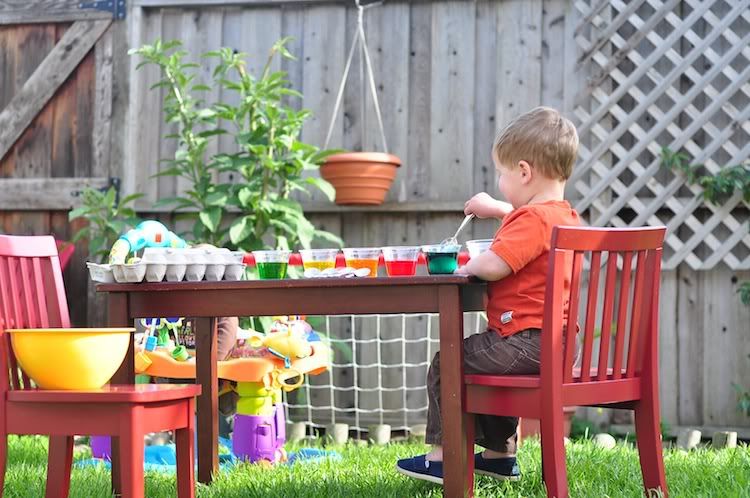 Anyway, no matter the year, this Easter was AWESOME! By far my favorite holiday since having children. Max was fully into all of the activities and I felt like maybe, just maybe, he understood what was going on. He talked about the Easter bunny and definitely got the whole there will be chocolate concept. And ever since we dyed eggs he's been asking to do it again.
So much fun!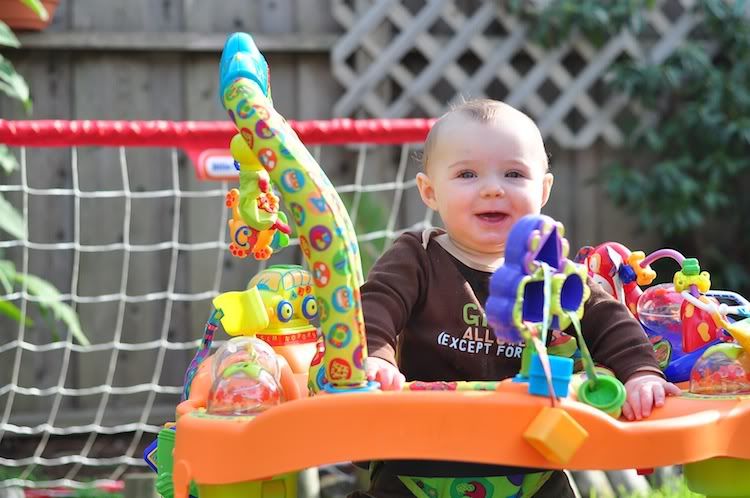 Ben obviously didn't get it yet, but we included him in all of the festivities. We even let him play with an egg. He broke it.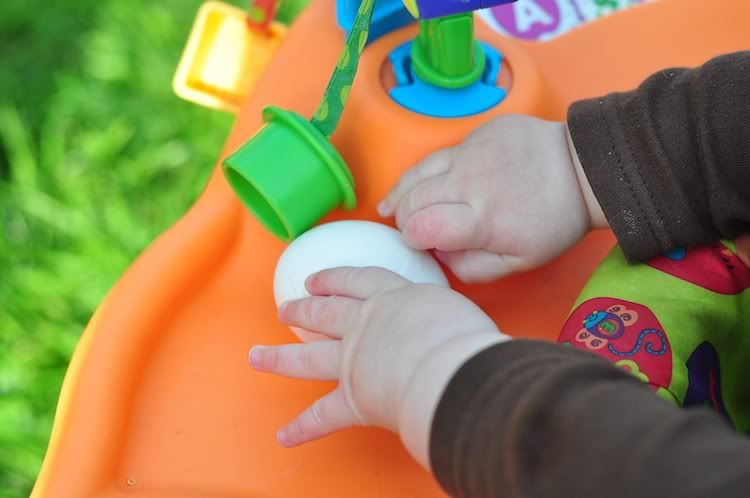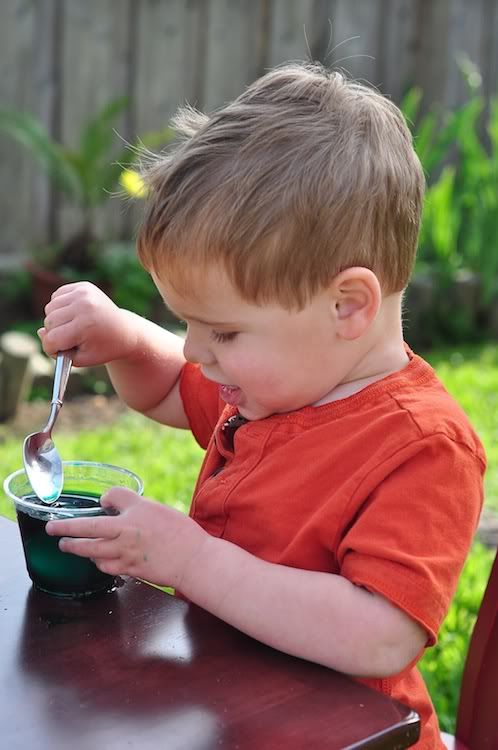 Max on the other hand was sooo into it. Loved every single minute. Still is talking about chocolate bunnies. He had a cookie yesterday. A lovely egg shaped cookie adorned with jelly beans that my dad had gotten him as an Easter treat. And as he happily munched the cookie he said, "Eat cookie, get chocolate bunny?" as though he were eating his vegetables or something. I think that's when you know a 2 year old has had far too many treats in one day. He starts negotiating eating one treat to get another one.
*sigh*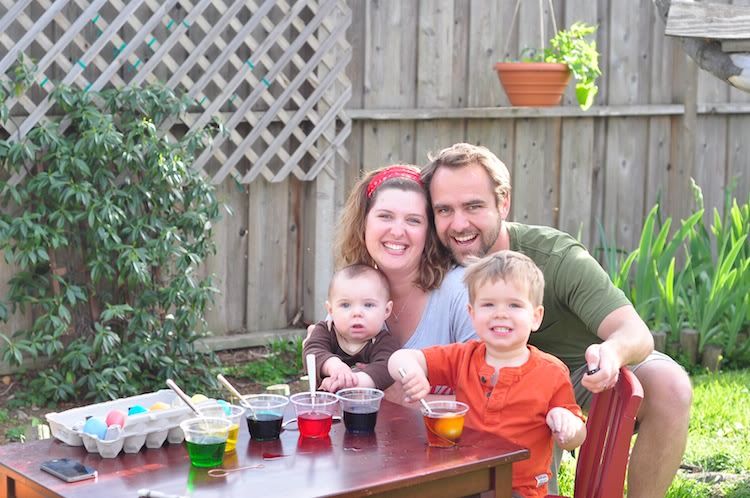 Thank you tripod! We can take family photos! What a concept. Now we just have to 1. tame my wild mess of a head of hair and 2. tell Ritchie that he can hide the remote that takes the pictures. Whatever, we're all present and looking and Max is even smiling. It's a win!
Easter baskets were appropriately torn to shreds, their prizes unveiled and devoured.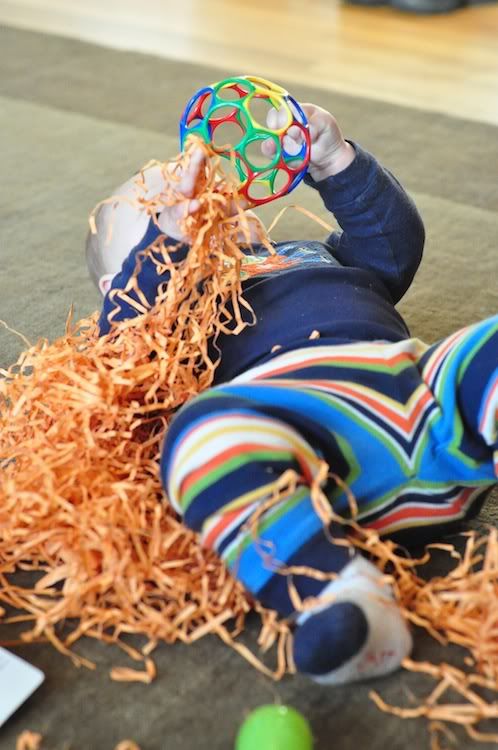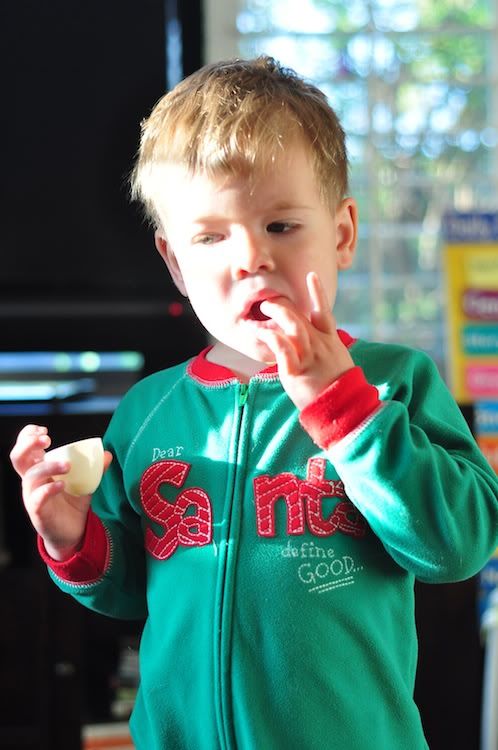 Please note the Christmas jammies. Who do you think gets them jammied? My money is not on the holiday crazed momma... no, I'll place my bet with the nonchalant daddy who doesn't think about all the pictures that will be taken.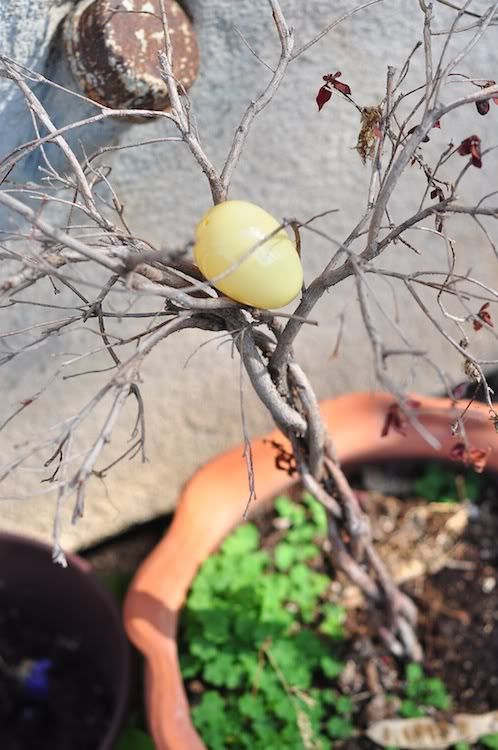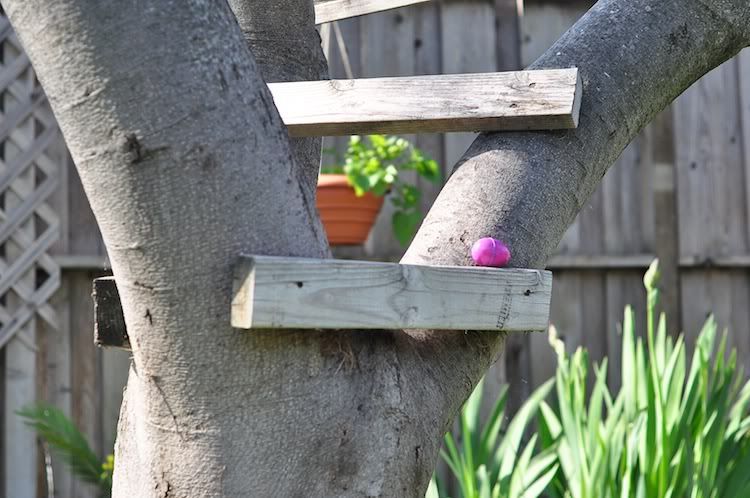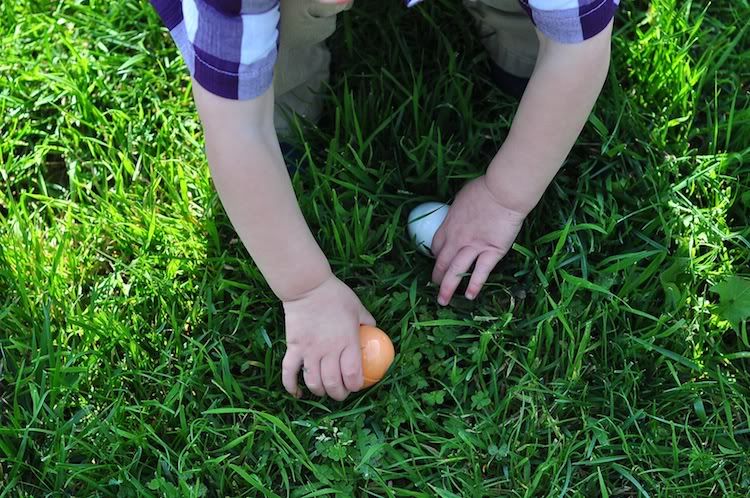 Oh, but Daddy can hide eggs real good. And a certain two year old, despite heavy fears of dirt (more to come on that) can find them real good, too.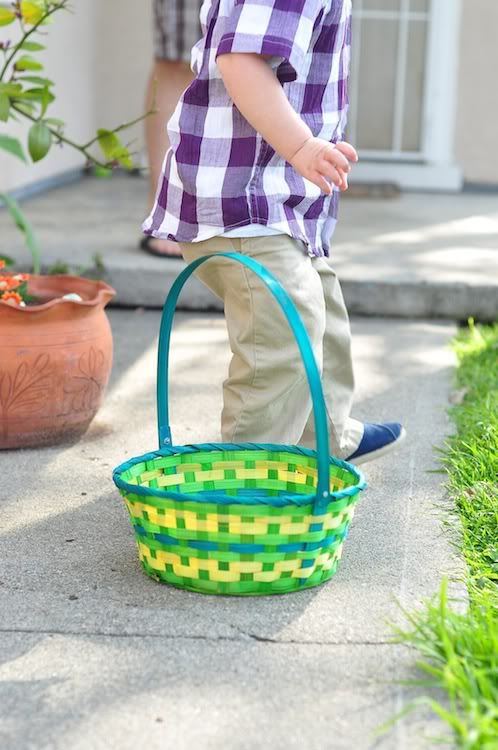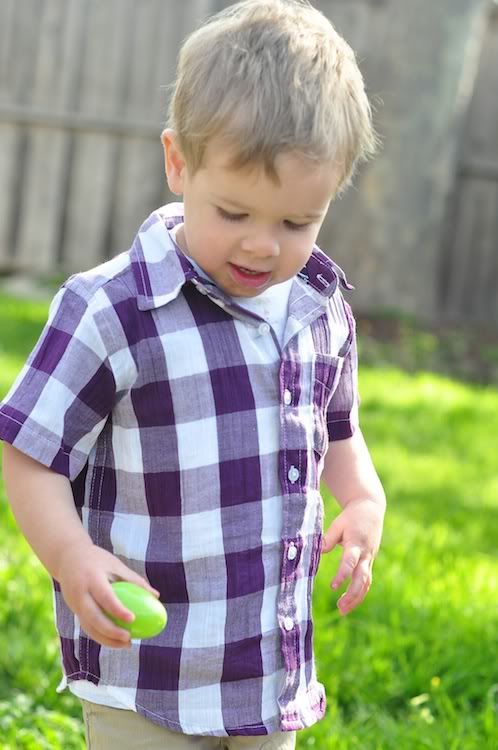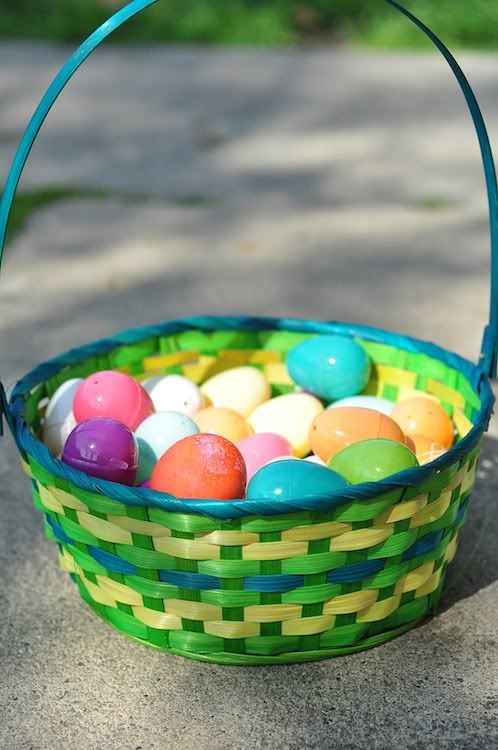 He also had breaking open the plastic eggs and eating the candy down to a science.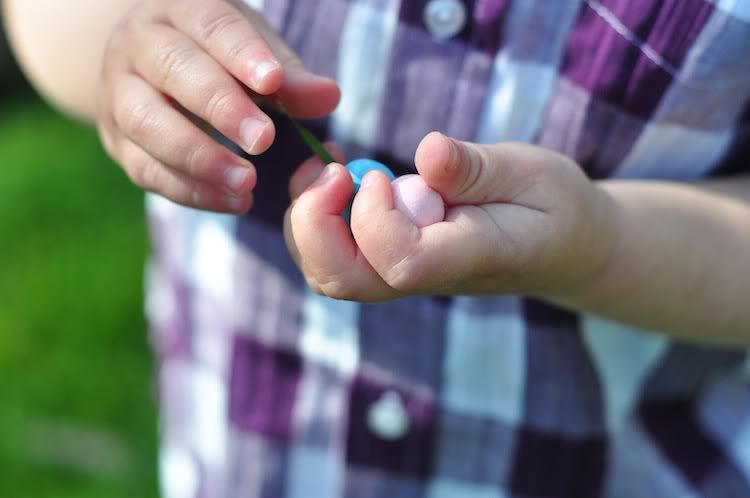 Little brother did what he could do...
Which was basically hang around, looking cute.
And then he went and napped.
Perfect family day.