Back when we began the adoption process, I started planning a space for a little girl. It was all pinks and whites and golds. Once we found out that this darling babe was indeed another BOY we began to wonder what to do with our extra space. Adoption is tricky in that we weren't (still aren't!) sure of timing. We weren't sure if she'd be home when this baby was still young enough to be in our room... did we even need a nursery?
Anyway, long story... but basically when we moved to Washington we also found out that baby girl Lincoln probably wouldn't be home until closer to Finn's first birthday. And so we decided to give this little dude a nursery all his own. I think putting a space together for him helped me to bond a bit more. This is by far my favorite space I've created for the kids yet (and I really love the boys' room too, so that's saying a lot!) Here are a few pictures of the space!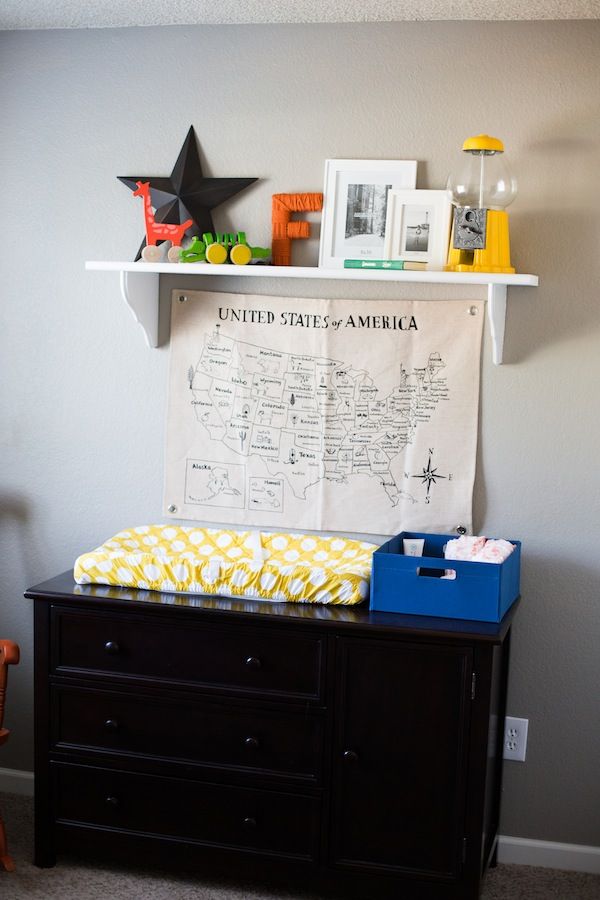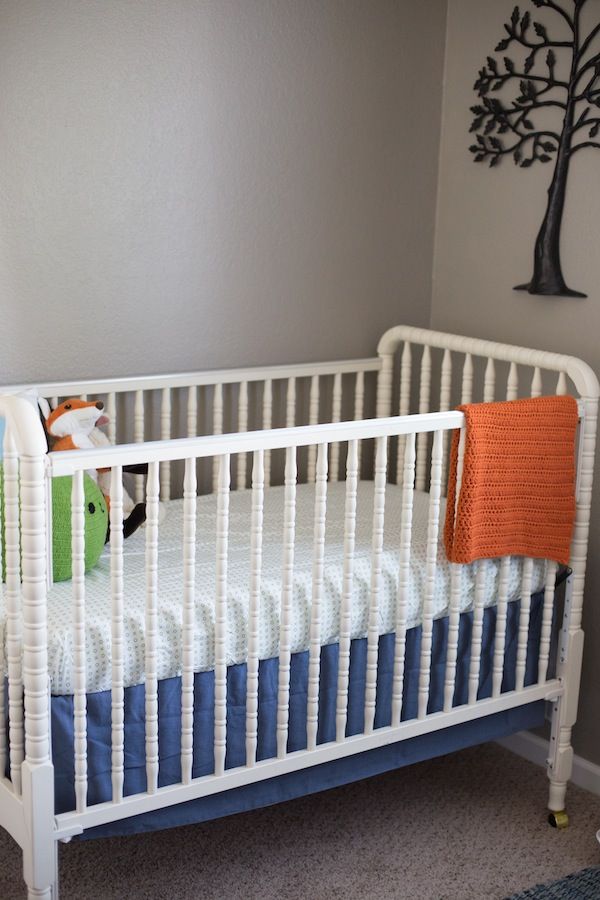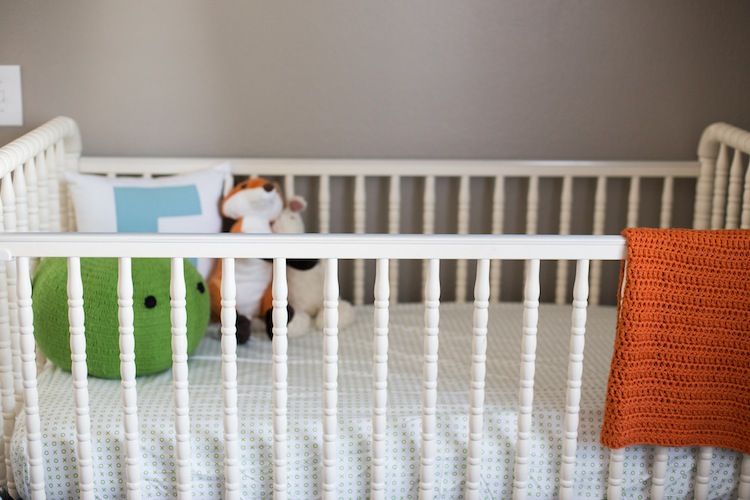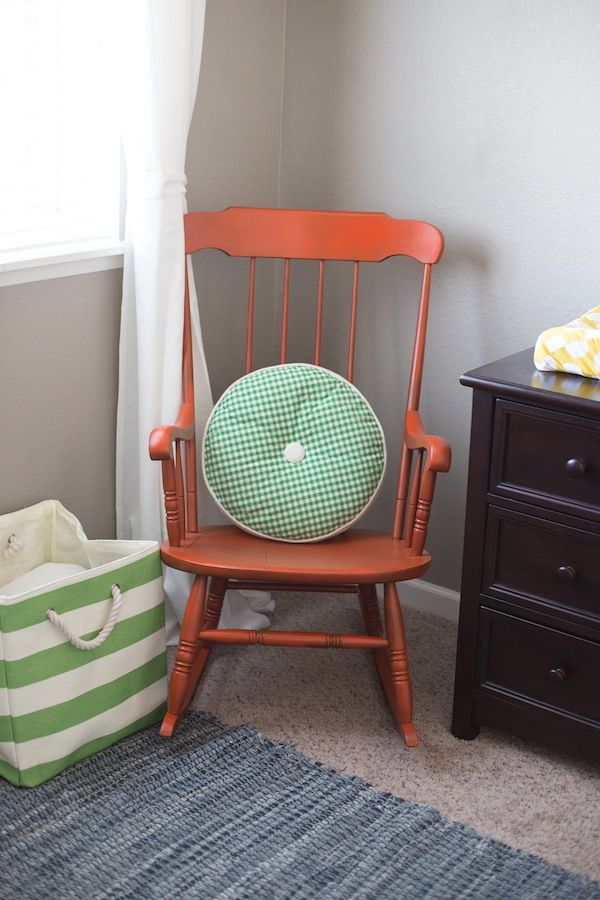 So much of the room is "repurposed". The crib was actually picked up for our daughter a long time ago used and for a steal! The dresser is from Max's nursery over 4 years ago now. The rocking chair was the one thing I bought after finding out I was pregnant. I wanted a comfy place to nurse at night that still was charming and had character.
Many of the little elements, like the gumball machine, book (another one is on the way!), goat stuffed animal, star, toys, chair pillow etc were all things we had lying around that I had used in other spaces. Even the fox canvas that I painted for him was a canvas left over from another project. I just had to buy a few colors of paint.
The bedding and crib pillows are Land of Nod. Same with the changing pad cover and floor basket. The curtains are ikea and Ritchie built the shelf and I painted it.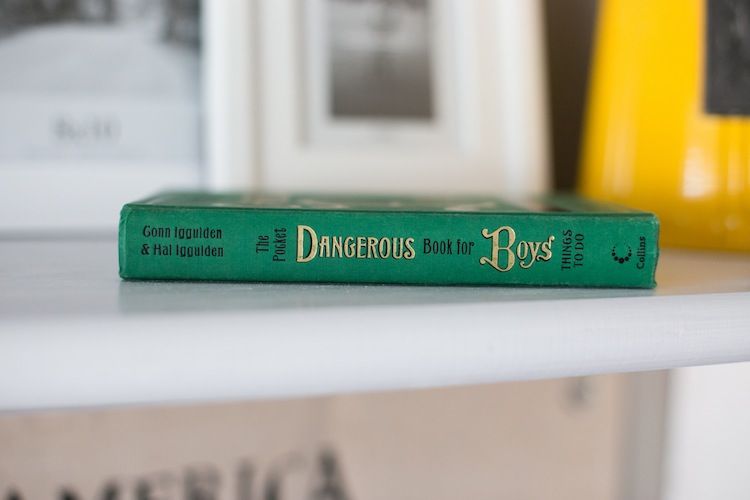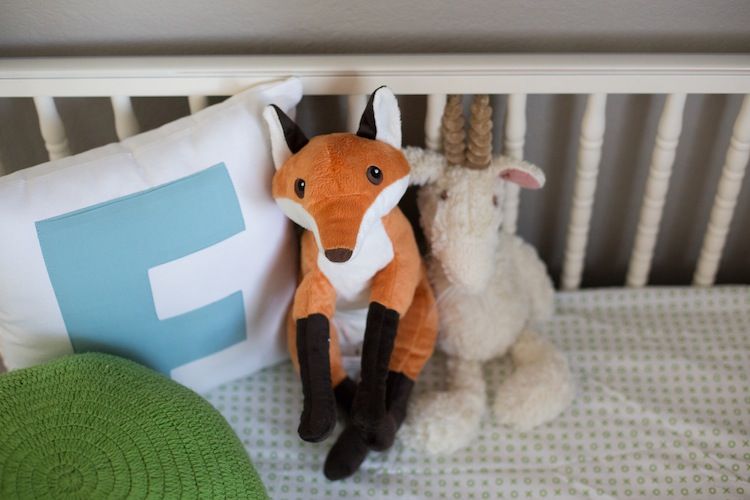 And, while this little guy might have his own space, I'm sure he'll never be alone....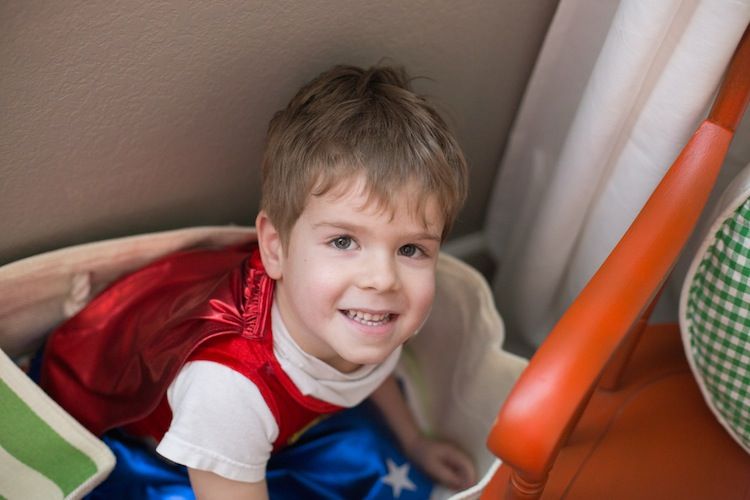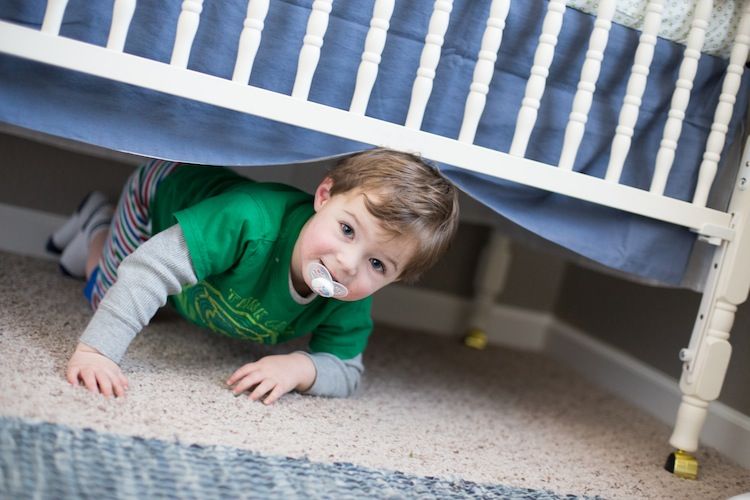 His brothers like to hang out in there, so he'll always have company :)