One hot day in June, we decided to make Max's every dream come true and take him to... the Mini Carnival.
You know those pack up and go touring carnivals that come around every so often? Ghetto, bad food, expensive rides? Yah, that's the one.
Max was in heaven.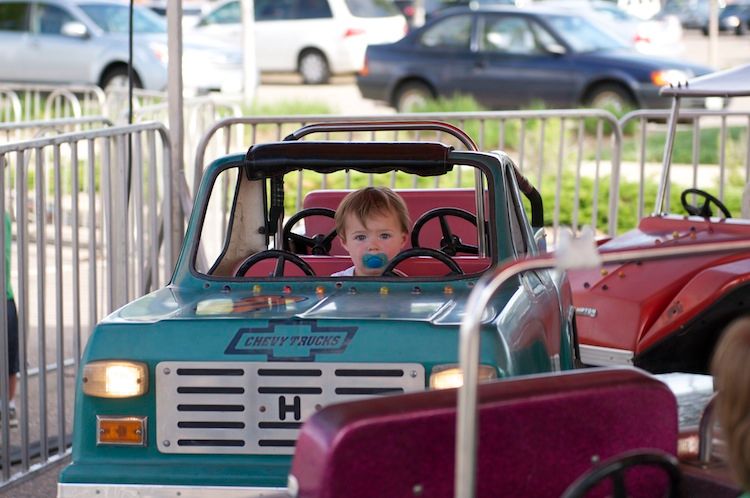 He asks to go back to the Mini Carnival every. single. day.