I cannot believe it's already Friday again! Too soon, Ritchie will be going back to work and we'll resume our day-as-usual routine. But, the return to every day life after Thanksgiving is a bit different because it brings with it something special. There's magic in our hearts as we delve into the holiday season. There will be crafting, baking and the usual wintery traditions that occupy our time these next few weeks. I love this time of year, but love it even more as Max gets older and now that we have Ben to share in them as well. Brothers. I can't wait until they're waking us up at 4 a.m. to sneak a peek at the tree. I can just picture them on their tippy toes on chairs in the kitchen cutting dough into festive shapes they'll later slather with colorful frostings. Joy, I tell you.
On to this week's pics!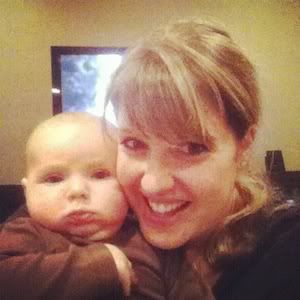 Ben and his mommy
Mr. Lincoln and me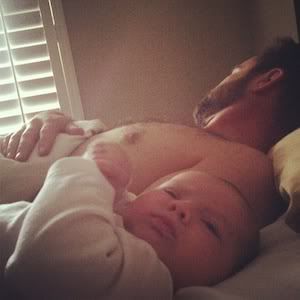 Caught a glimpse of my morning view. It's a lovely one, although not sure if I should show hairy man-nipple on the blog. Acceptable? No?
Ben's morning ray of sunshine smile.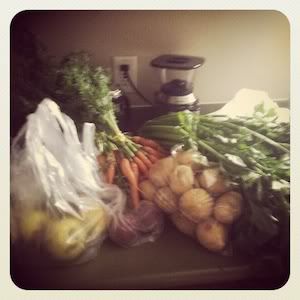 Last Sunday we acquired everything we would need for Thanksgiving (including our turkey!) from our local Farmer's Market. Yum!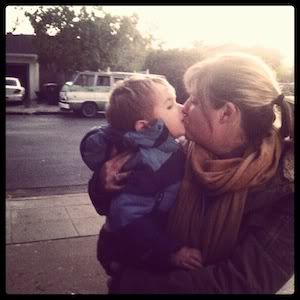 We've been taking evening walks all bundled up as a family. It's cold outside, but my heart is warm. Having an occasion to wear scarves, jackets and hats helps :)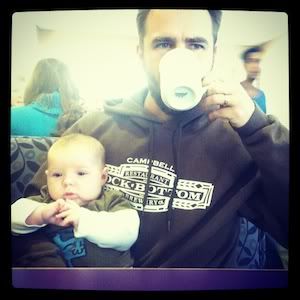 One morning, while Max was in preschool, Ritchie and I snuck out for a quiet breakfast with Bennett. It was blissful!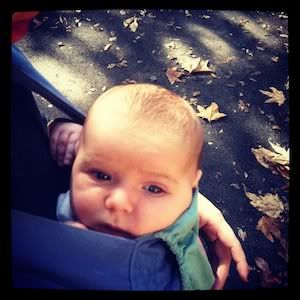 Peeks!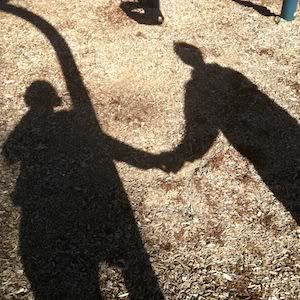 Kelle Hampton
gets me all excited about her shadow pics. Here's my first one!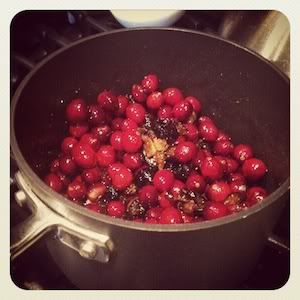 Making the cranberry fig compote to prepare for the big day. So delicious.
Join me and link up over at
Life Rearranged
!