It all started on December 3 of 2002. Actually, it sort of started on Thanksgiving of that year, but we made it official on the 3rd. Our courtship in the beginning was wild and crazy fast. We met, we stayed up talking for like a week straight, he went to Seattle for Christmas, he came back on New Year's Eve and we decided that we wanted to get married. We exchanged our parent's wedding rings (we had them because our parents are both divorced, which is, um.. NOT very romantic, but at the time it seemed dreamy - he was 19, I was 20). Anyway, we kept it quiet for a few months and tackled one major thing at a time. First, we moved in together. I somehow got that past my parents with a promise to my dad that I would not have any more announcements in the near future. Um, sorry about that dad.
A little over 1 year into our relationship.
Ritchie bought me a ring in February of 2004 (a mere 2 months after our courtship began) and we told our parents. My mom was less than thrilled, but has always let me sort of figure things out for myself as long as it wasn't life threatening or anything. She didn't sense that Ritchie was an axe murderer so I guess she figured I'd sort this one out somehow. That, or she knew how my dad would react and pretty much rested easy knowing she didn't have to worry much. My dad was FAR less than thrilled. He liked Ritchie, loved me, but 2 months and a tiny, stinky one bedroom apartment did not a marriage make in his eyes. I am the kind of girl who really needs her parents' approval, so we remained engaged in our eyes, but for the sake of my family called it a "promise ring" and told them we would wait to marry until at least after I had graduated college. We didn't like it, but I wanted the dream wedding and my dad not being present wasn't part of that dream. Plus, my parents are pretty smart people who had never steered me wrong, so I figured what's the rush? I KNEW I would marry Ritchie and if waiting a bit made them happy, then fine.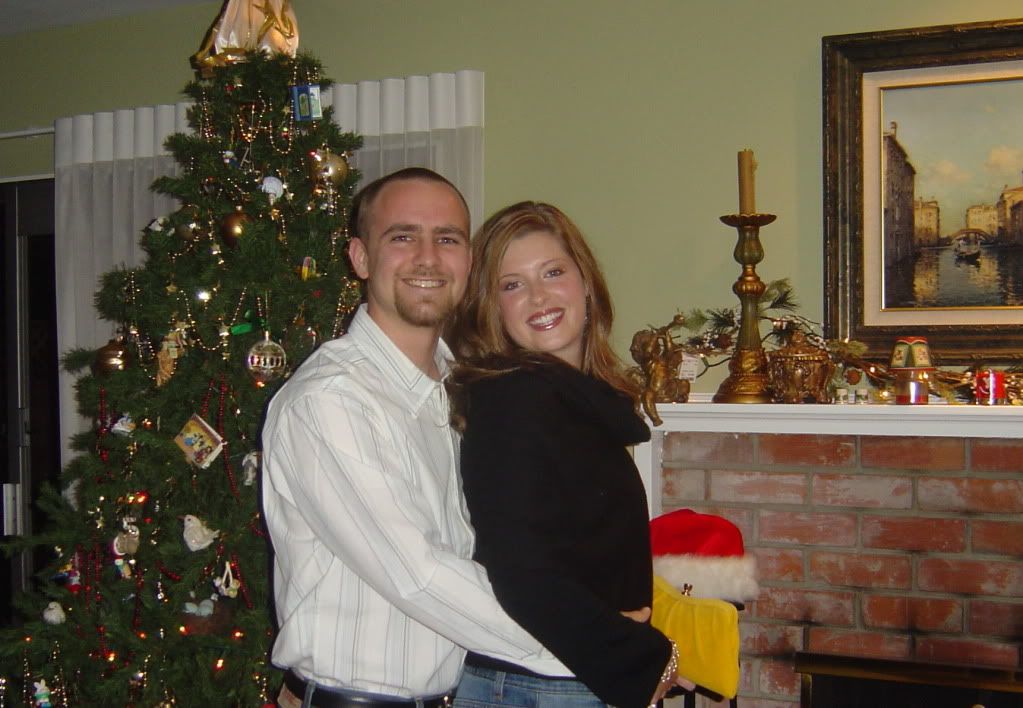 2 year dating anniversary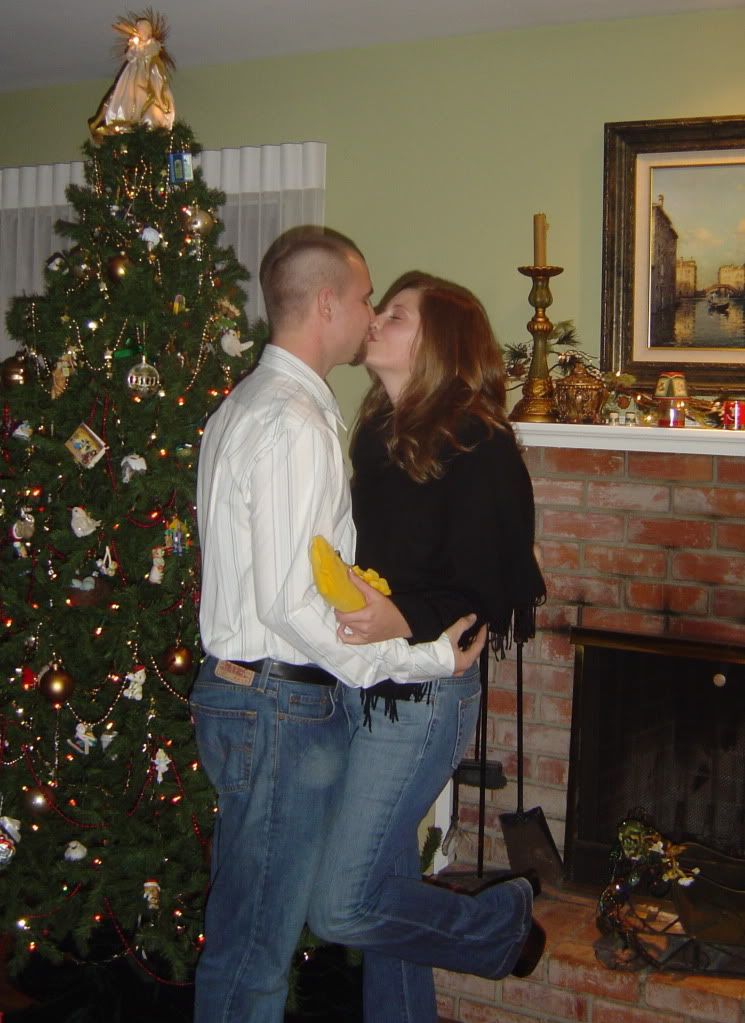 Also the night he officially proposed again!
On our two year wedding anniversary I was a mere 5 months from graduating college. We were both still madly in love and wanting to get married. My dad, for whatever reason (oh, and he TOTALLY denies this now because he seriously LOVES Ritchie, Like, maybe more than he loves me) still didn't think it was "right". Ritchie asked his permission on 3 separate occasions, I believe, in an effort to "do things right" this time around. All three times he was told, respectfully, NO. "No, you do not have permission to marry my daughter. Will all do respect, I just don't see it working between you two." That last time Ritchie had the ring in hand and was planning to propose less than a week later so Ritchie told him, "Well, I respect that opinion, but I have to respectfully disagree. I want you to know that I will be asking her to marry me soon." (All these quotes mean nothing really - I'm paraphrasing - hell, I wasn't there).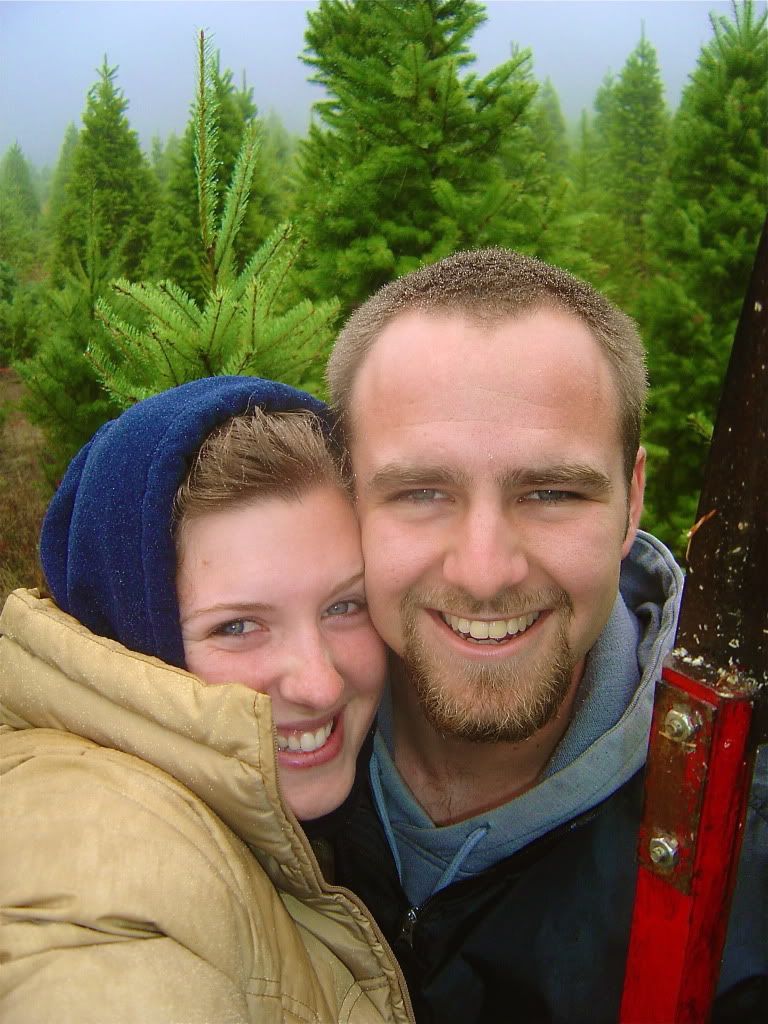 3 years together!
Anyway, he DID ask again and I, of course, said YES! We got to planning the details (we even made our wedding 18 months from our engagement date) and my dad seemed to forget all about his opinions and just welcome Ritchie to the family with open arms. He did later admit that he really though NOBODY could be good enough for his little girl and he was just so scared that we would go through what my mom and him went through with the divorce because we were rushing. It feels good to be loved that much by your daddy.
On June 25, 2006 Ritchie made me his wife.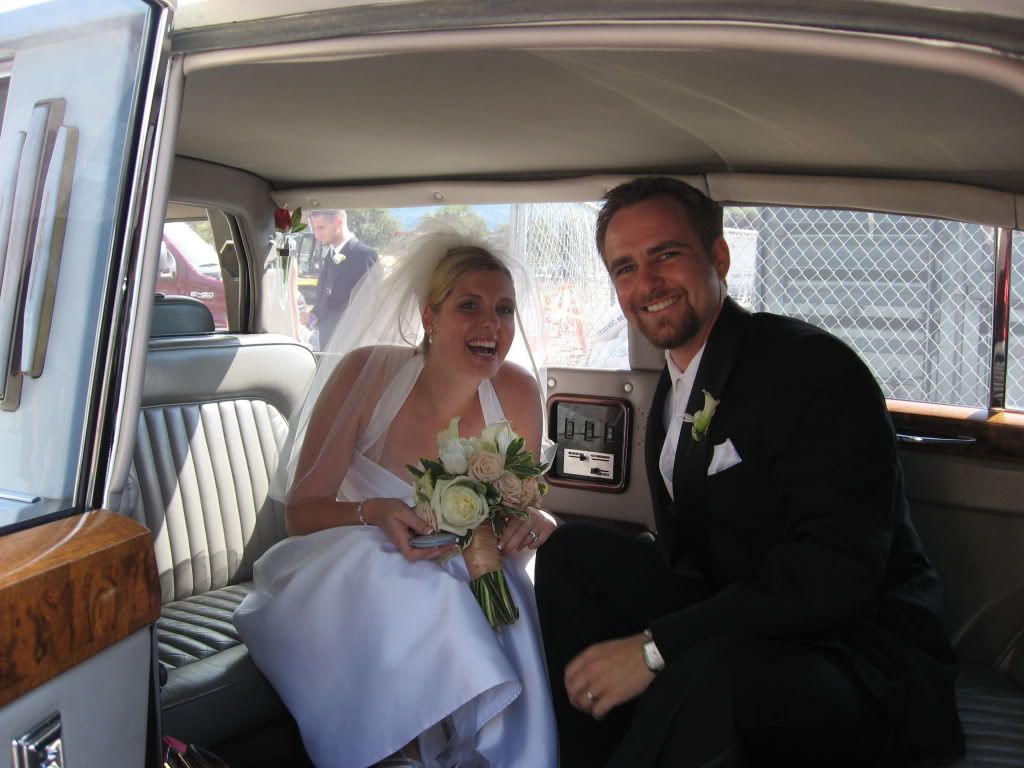 Following the ceremony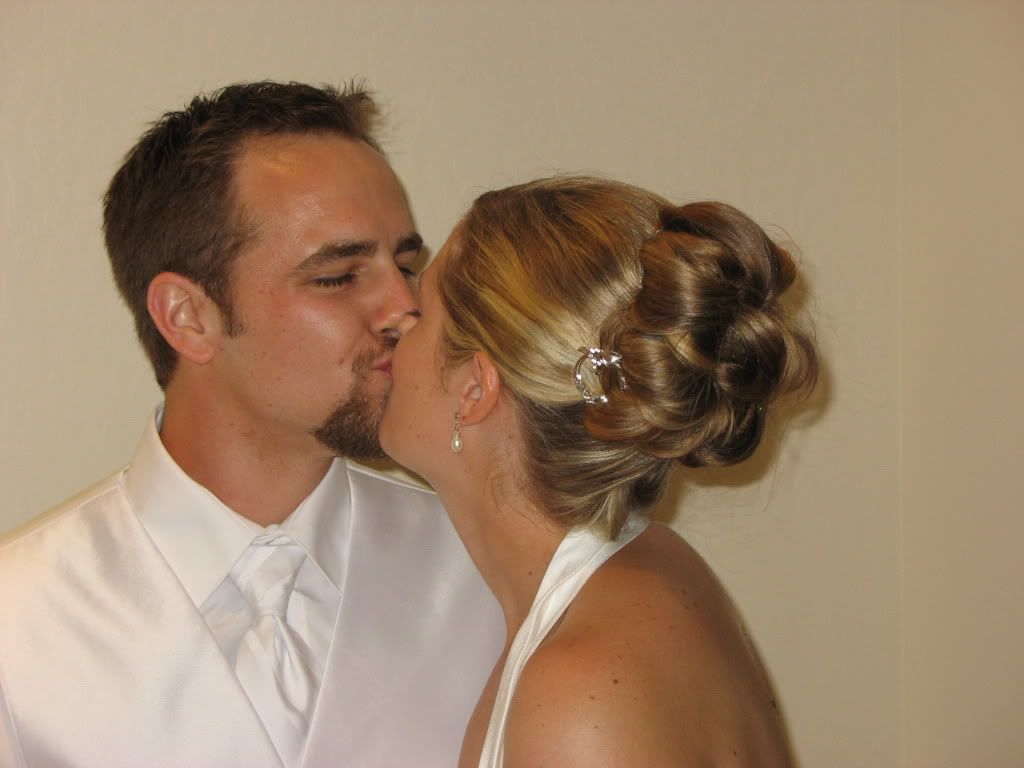 Cutting the cake
It was a happy day. The day of my dreams. Everyone there, surrounding us with love and nobody doubting whether or not we'd make it. We KNEW we'd make it. We'd known since day one. Since then we've had SO many adventures as husband and wife.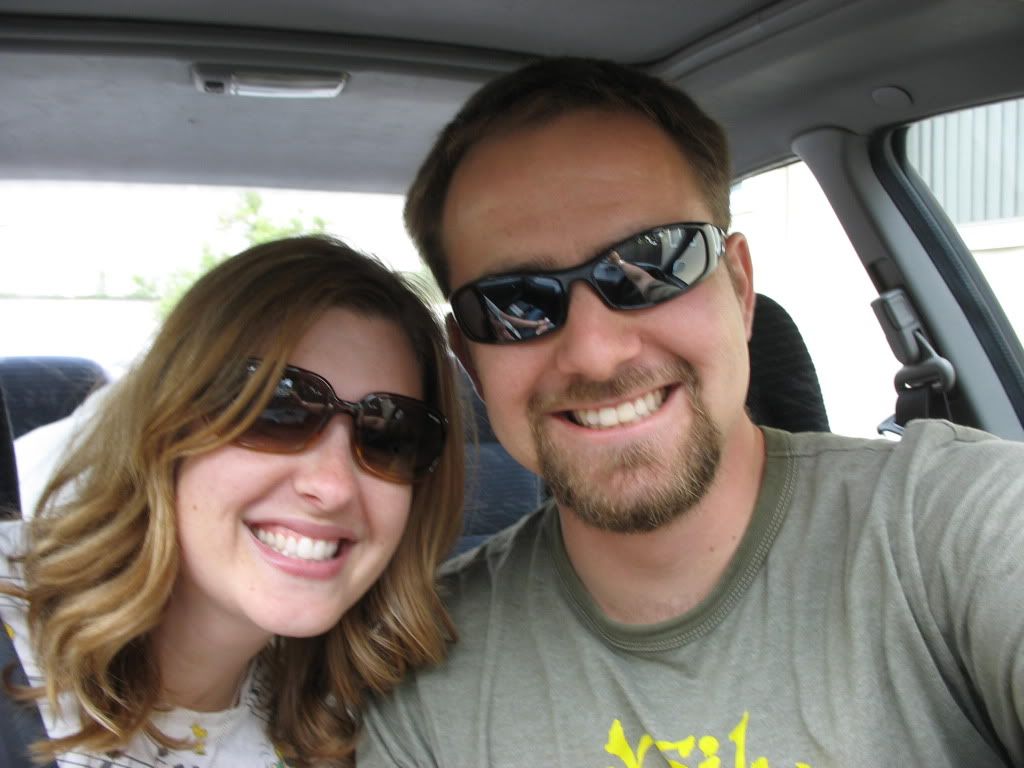 Married almost 1 year in this picture!
We bought a house, got promotions, went through 9 long months of trying to get pregnant, and finally got pregnant with our first child.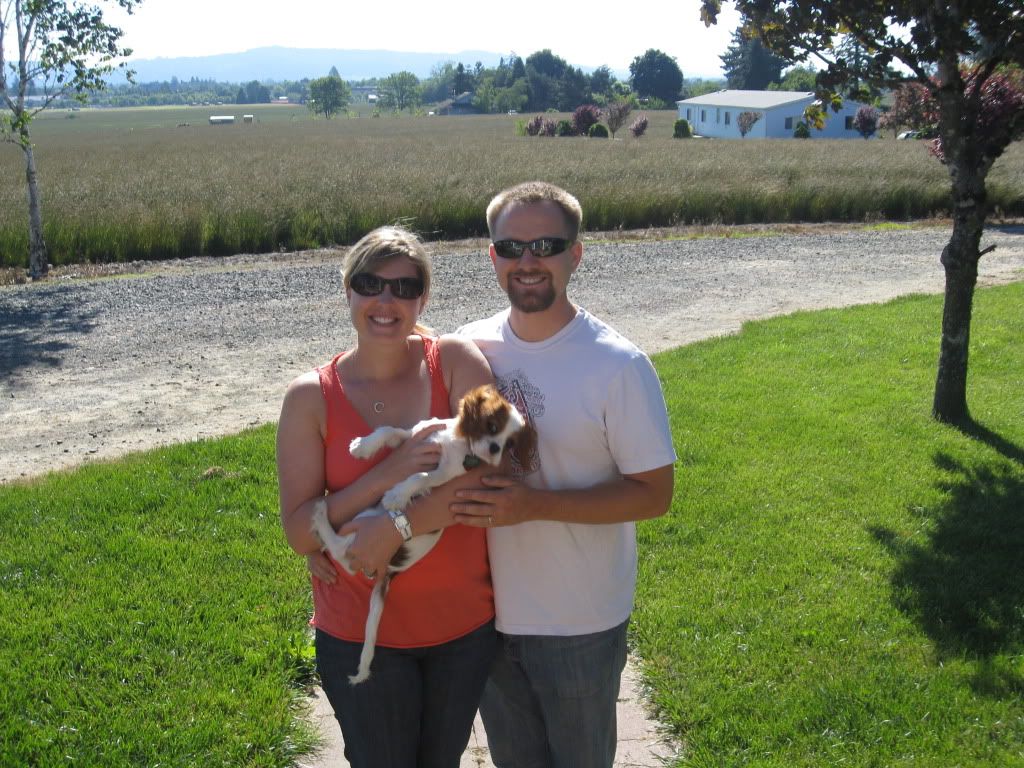 2 years married! We got pregnant about 6 months later.
Bringing Maxton into this world with Ritchie brought more love into my life than I could have ever dreamed possible. I felt the unbelievable love for my child, of course, but also this tremendous growth in my love for Ritchie. We had created Maxton. He was there for me in every step of the pregnancy and labor and delivery. I didn't change a diaper for the first 2 weeks because Ritchie did it ALL while I healed and fought through nursing torture (it got better, don't worry). He was patient, loving and gentle with BOTH our son and me. Having a child with Ritchie proved to me (even though I didn't need this proven - I already knew) what kind of man I had chosen. Sometimes your parents are right, but sometimes, they're wrong. Dad was wrong on this one. He knows it, too.
http://i1180.photobucket.com/albums/x408/maxandbensmom/DSC_0191.jpg
3 years married and 3 months away from meeting Maxton!
Meeting Maxton for the first time. Look at the smile on Ritchie's face. Total pride.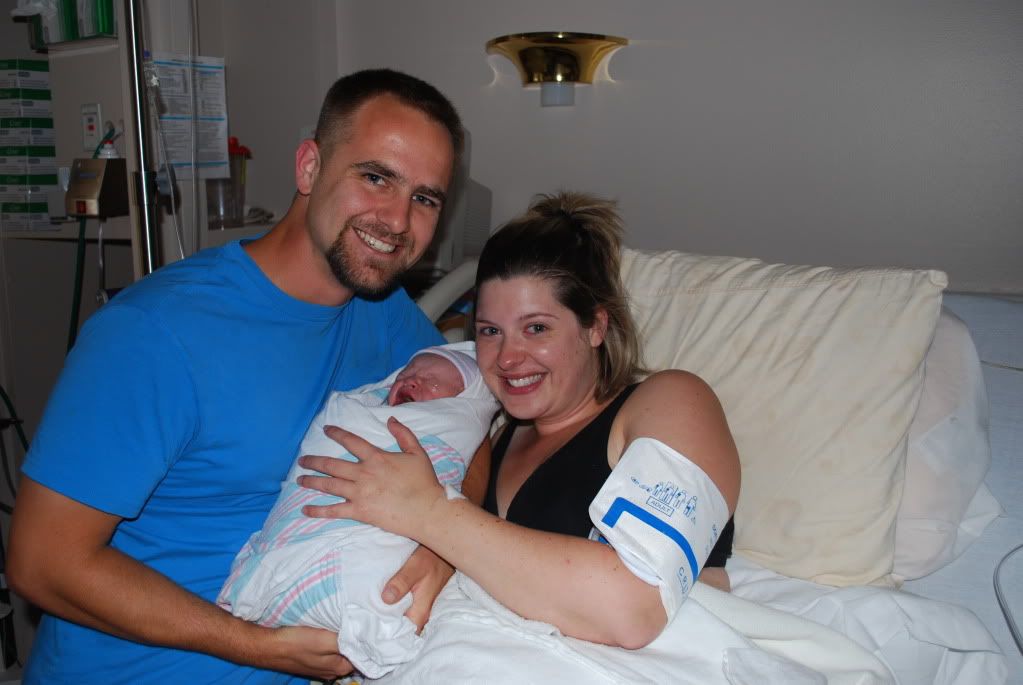 Our family grows.
As the years have flown by, so have the milestones, especially for Ritchie.
I graduate college.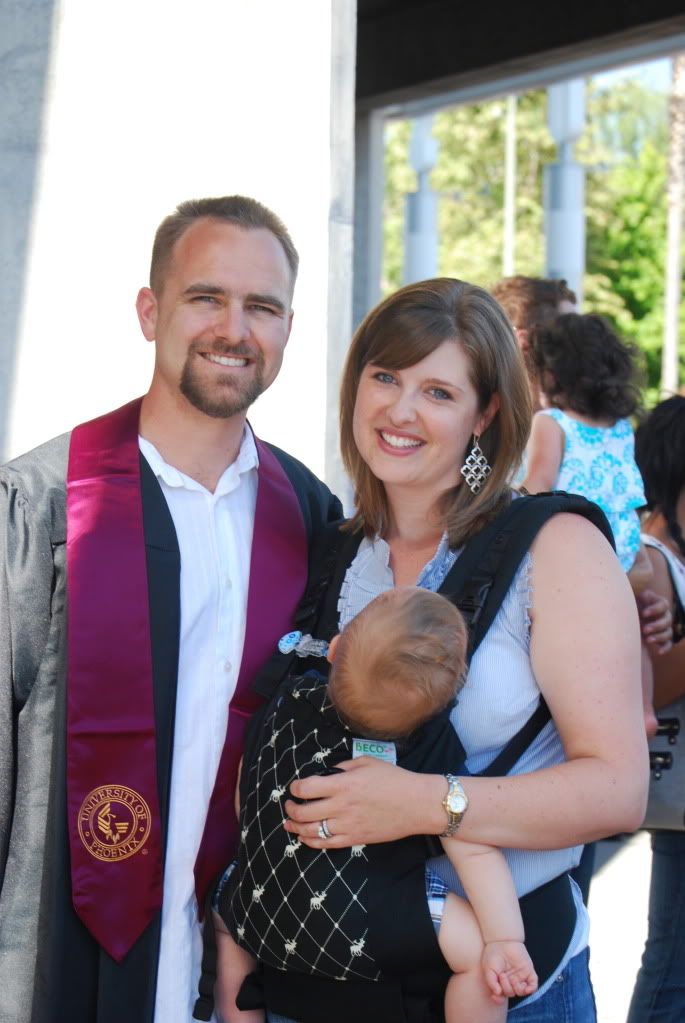 Ritchie graduates college.
Ritchie has FLOWN up the corporate ladder at Apple and continues to amaze me with how profoundly brilliant he is. I mean, how he knows how to do this stuff, I'll never know. I used to struggle teaching 4th grade math sometimes. He has knowledge that makes my head spin. We're so fortunate that his job has allowed me to do what I feel most passionate about; stay home with our children.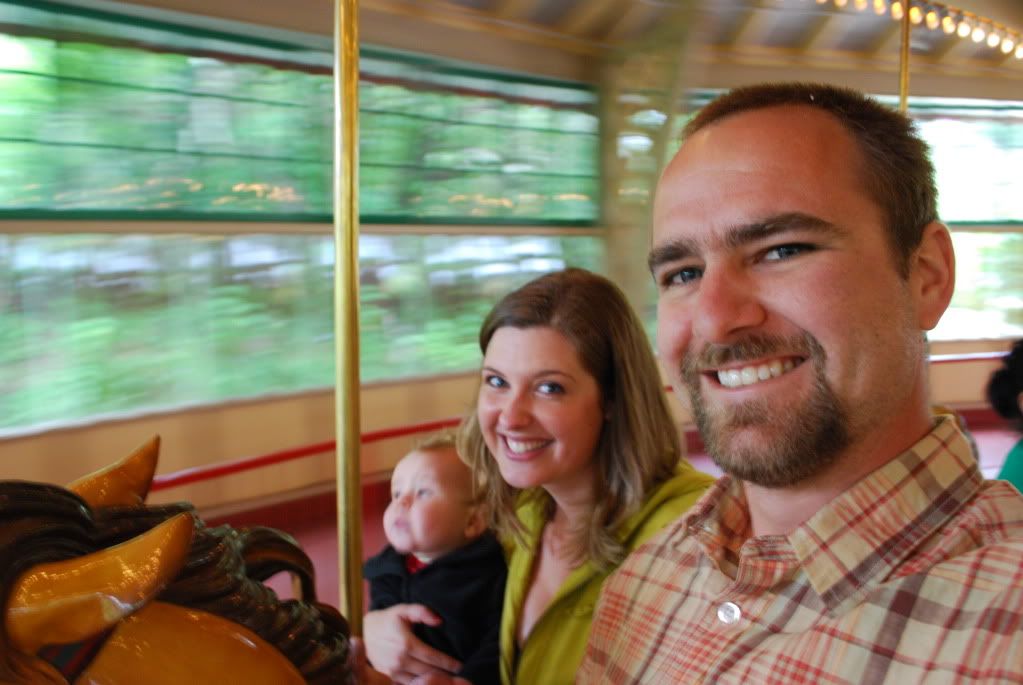 4 years married with our little man.
That's right, children. We're expecting another baby boy in less than 2 months. And so we celebrate this year with me pregnant and Ritchie just as supportive as ever to head into another great adventure.
5 years.
Life is so much sweeter because of my family. Ritchie and I are the core of our growing family. I couldn't have chosen a better man to fill that role. So, not-so-sorry to say, Dad but I TOLD YOU SO!! Haha!
Happy Anniversary to the man who fills my heart. And, Dad? Thanks for loving me so much. And thank you even more for loving my husband so much. You are a wonderful dad to both of us.