Max is almost 22 months - which is hardly believable (I know I always say that!). He continues to fill our hearts with joy despite having a challenging last few months. I'm not sure if it's two year molars, terrible twos coming early, or just his instinctual knowledge that life as he knows it is about to change big time, but he's been very cranky and clingy lately. It's so difficult for me because I want to shower him with love and give into his demands that I just stand there and hold him virtually all day long, but I am now about 36 weeks pregnant and having atrocious sciatic nerve pain. Besides which, he won't be able to be held all day in a few weeks anyway, what with needing to split time with Baby B being held at least SOME of the time ;) It's for this reason that we started to explore beginning Max in a two-day, part-time preschool program. I had found an in home preschool program that I really liked a few months back, but Max was too young to join so we waited a bit. Now, he's all signed up and ready to begin on August 2. I'm very nervous about this transition but ultimately feel like it's important that Max gets some time with other children and independent of mommy. Not to mention the time that it will give me and Baby B to bond.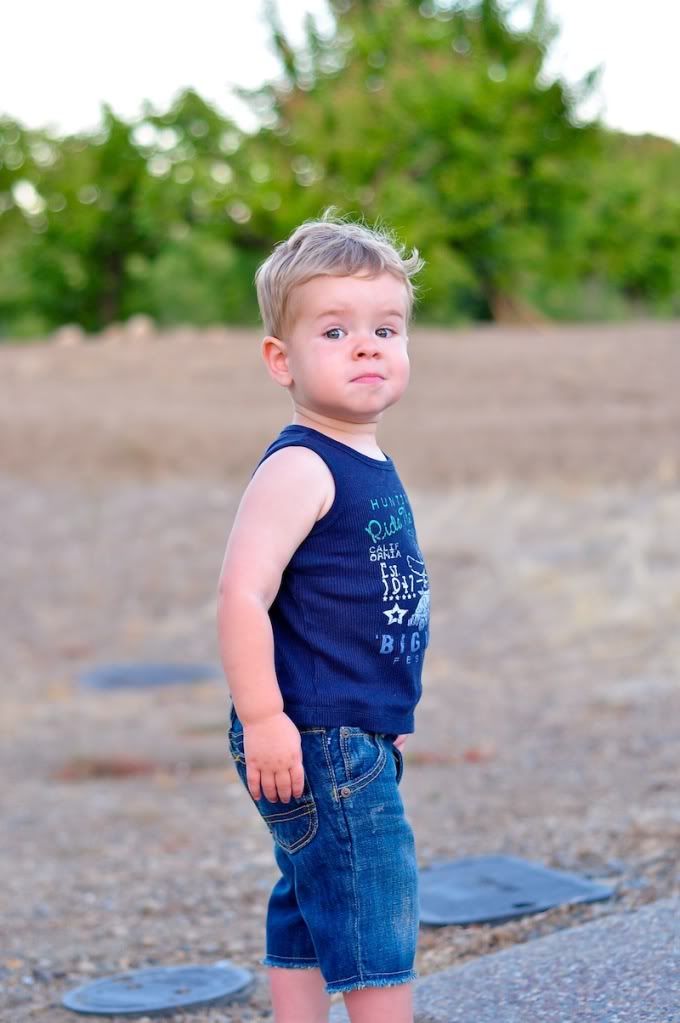 Just one of his many looks he gives us
.
Despite the clinging and the tantrums, Max is still an absolute joy in our lives. There's not a day that goes by that he doesn't make me smile. He's developing some "selective hearing" I think and seems to decide when he should hear what I ask of him, and when he shouldn't. Mostly this applies to my asking him to come inside when he's outside playing and eating food that he doesn't enjoy (like all things green). Max LOVES to be outdoors. Luckily I discovered this fantastic little water park recently that he just loves! Playing in water, sand and on swings and slides are his absolute favorite! His favorite foods right now are bee-bees (berries), me-me (melon), popsicles, cookies, beee (beans), ha-da (hot dogs) and finally waffles. Haha! We try desperately to incorporate other foods like chicken and other meat (he does like steak on occasion), veggies (we hide some in smoothies right now), and dairy like cheese and yogurt (which he used to LOVE and now hates). He is drinking tons more milk than usual so I guess he might somehow get what he needs nutritionally! haha! We're not all too worried about it as it seems like the norm for kids his age.
Max's favorite toys around the house right now is anything musical. He also loves blocks, trains, cars, and is obsessed with anything in the air like hey-ca-ca (helicopters) and are-pay (airplanes). Books are another favorite and we recently added a shelf to the living room that makes the books really accessible to him. This has done wonders for how much he wants to be read to! He's now able to point out things in the books and say words from the pages as if on cue. I love his blossoming vocabulary... even if only Ritchie and I can understand him! We're trying very hard to get Max to interact with the baby doll we got him to symbolize his brother, but he's not at all interested in it. He does seem to enjoy real babies for about 15 seconds, so perhaps there is some hope?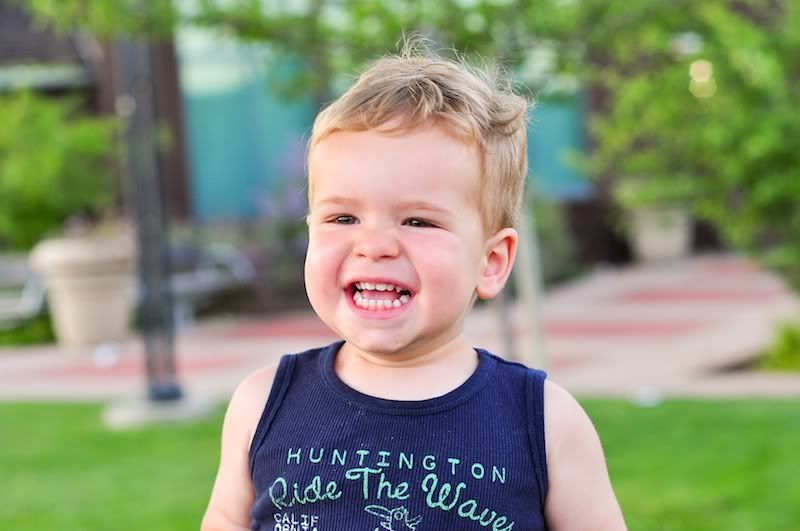 Maxton is becoming more boy and less baby with each passing day. We're just noticing so much growth and an increasing independence in him. He mimics more and tries to do everything that he sees. He is more and more brave about climbing, swimming, and unknowns. We try to make him feel secure, but also give him little pushes towards trying things that frighten him. He's getting better with this more and more. He's happiest with Ritchie and I both present and will often ask for the other parent when one is missing. His kisses make my whole day and I couldn't be happier about the boy he's becoming. I cannot wait to see him become a big brother and trust the example he'll set for his brother. He's sweet and cautious, yet becoming more adventurous and brave with each passing day. I'm so grateful for this combination that makes up our special little guy.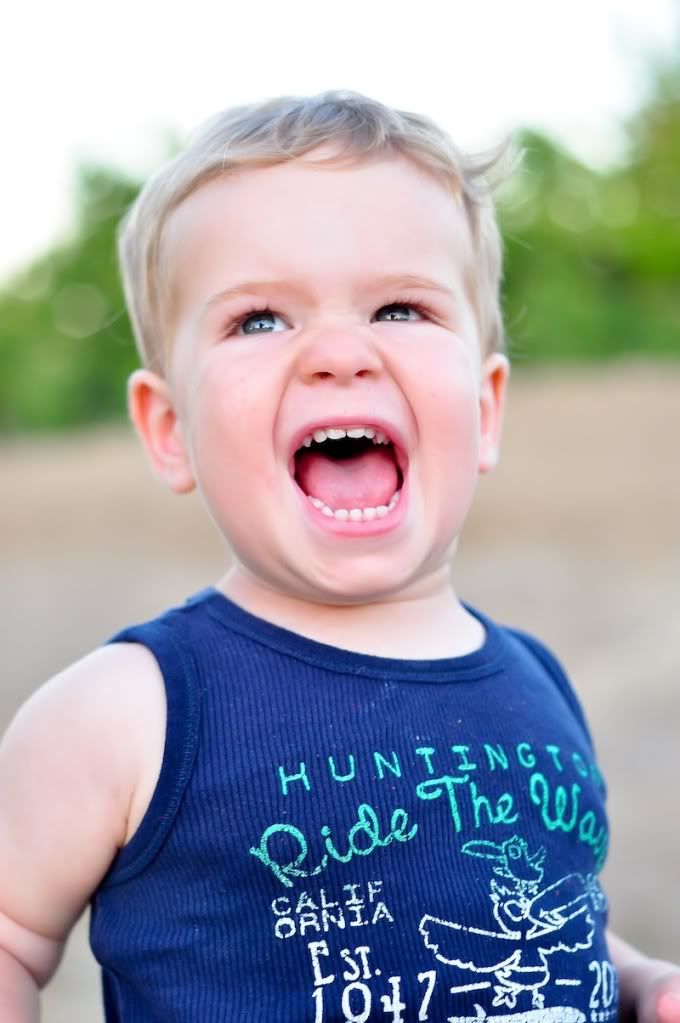 Oh, and I recently hit up the Nordstrom Anniversary Sale (insert large amounts of debt here) and so now Max also has some really awesome shoes.
Believe me, they deserved a spot on the blog. They're fabulous. And he loves them, too. So I suppose that makes my boy stylish, too! Love that little man to pieces!!