I feel like our room is done enough (as done as it will be for awhile now) to show you all!
When we bought our house this room was a lovely pale pink color. Which matched the rosy pink carpet quite well. The bathroom is also pink, with a pink countertop to boot! So, while I don't mind some pink accents, this room was clearly taking pink to a whole new level. I painted in a creamy white shade and did a gray/blue (shocking right? I mean, I never use this color!) accent wall behind the bed.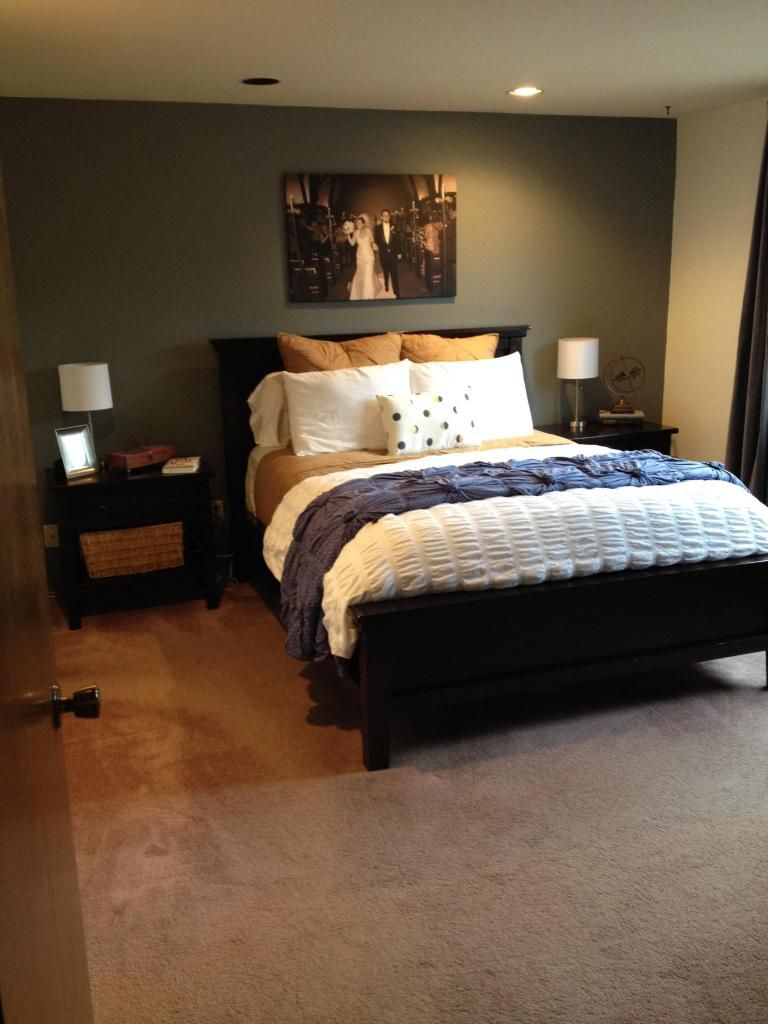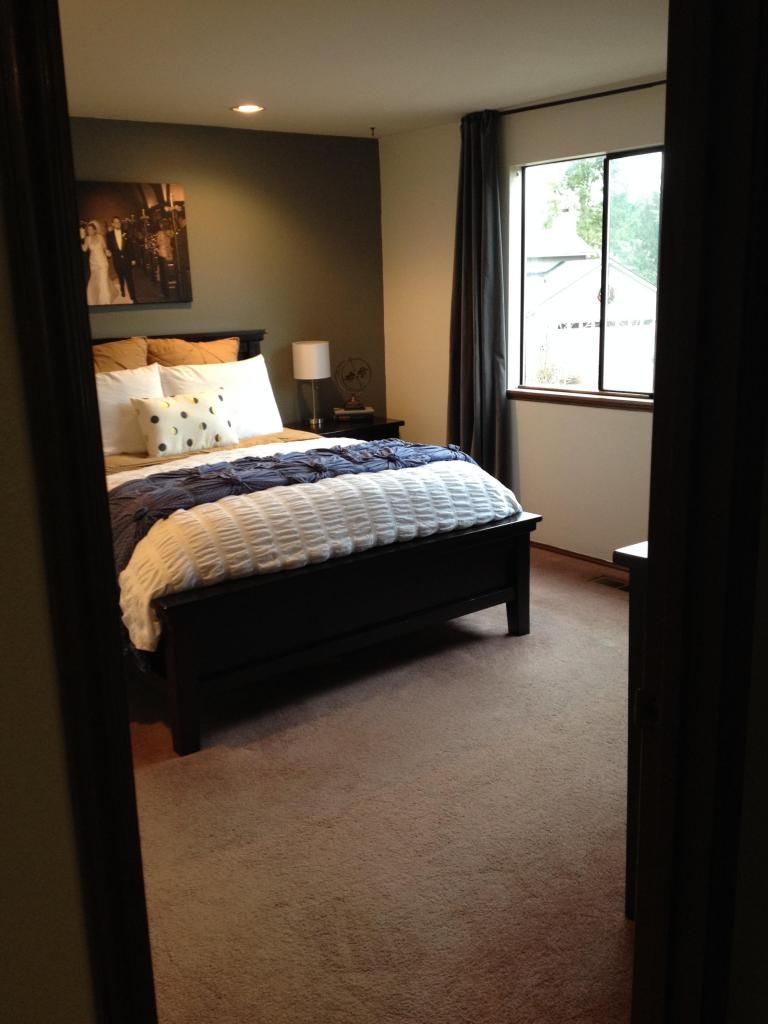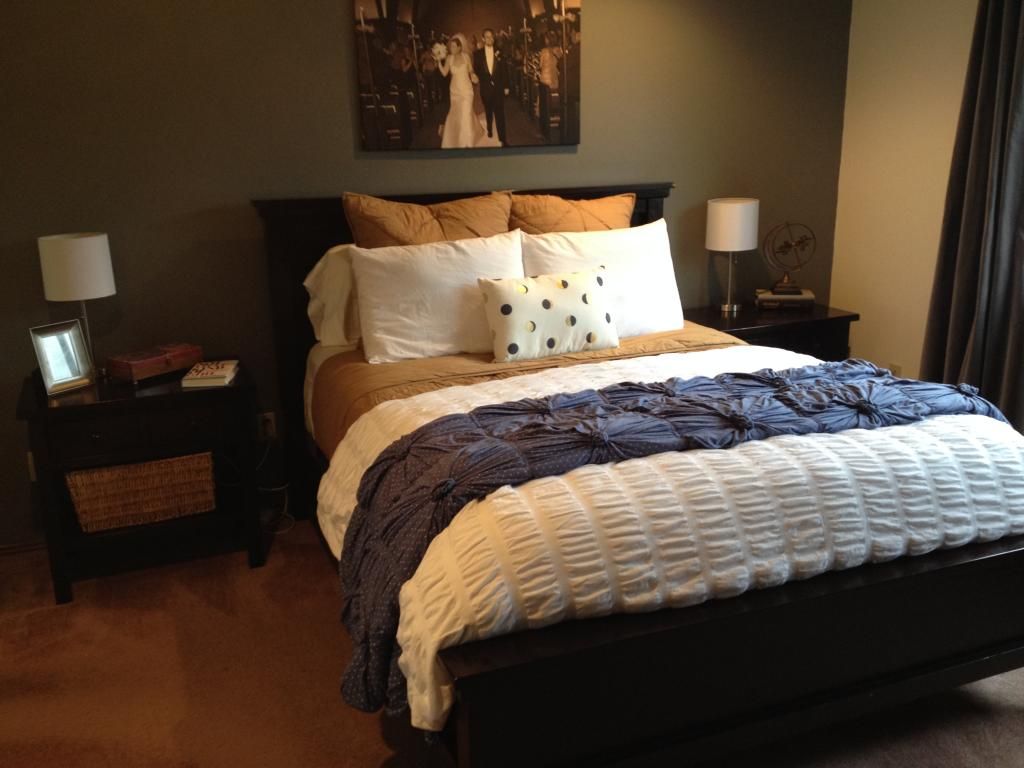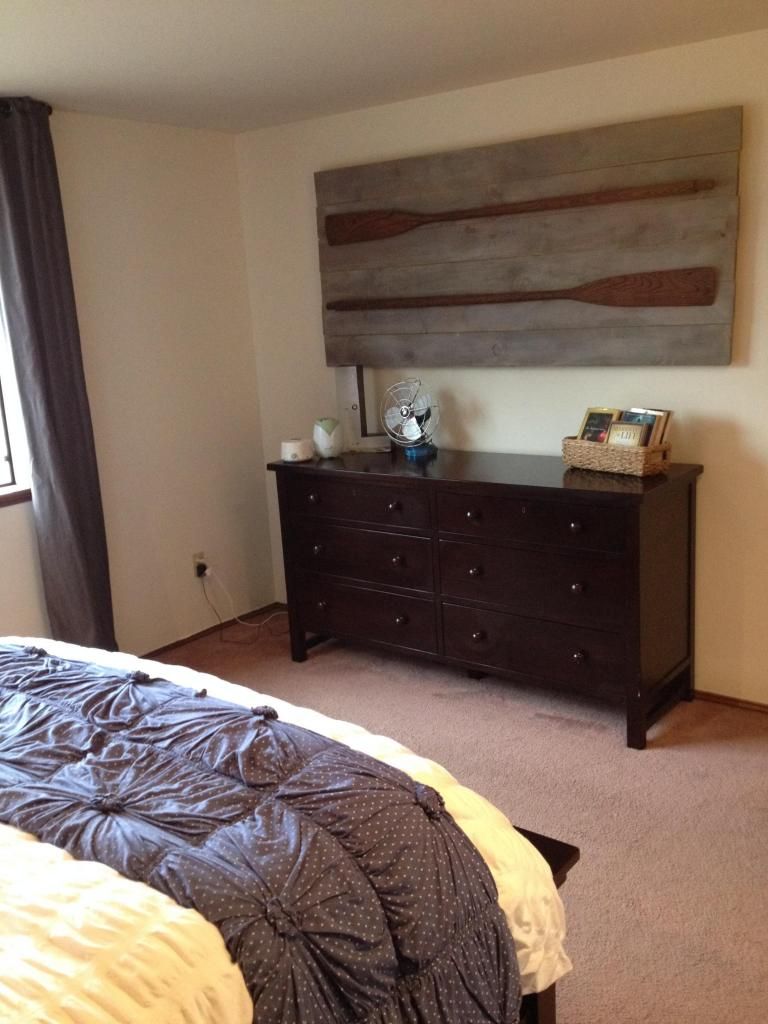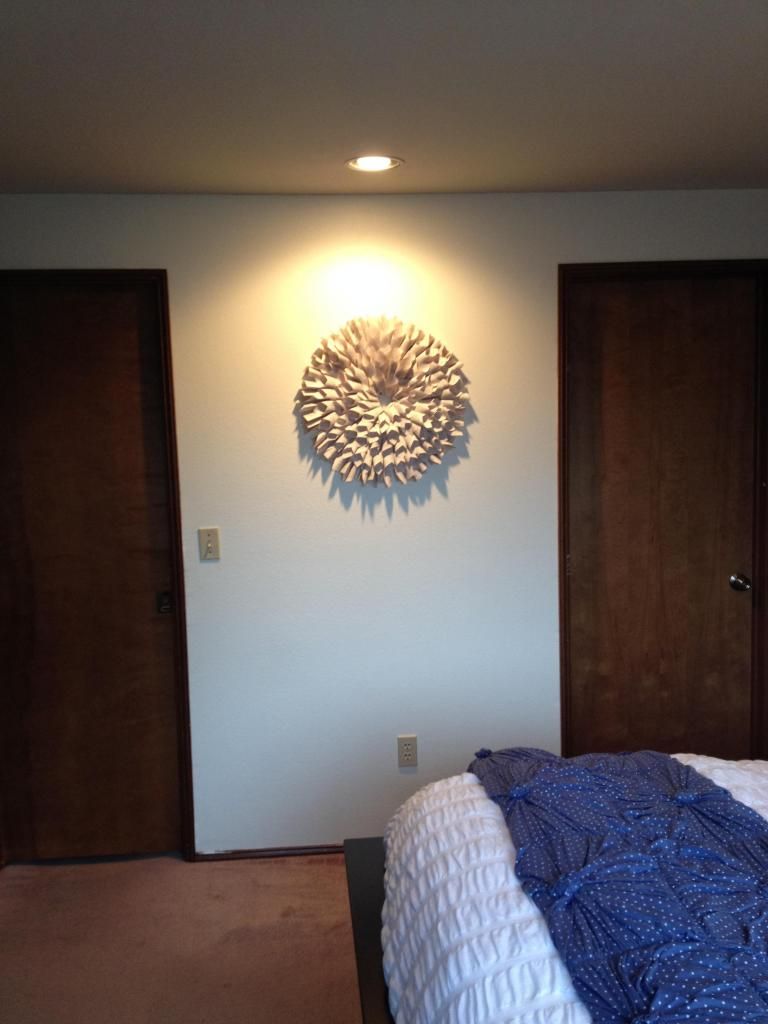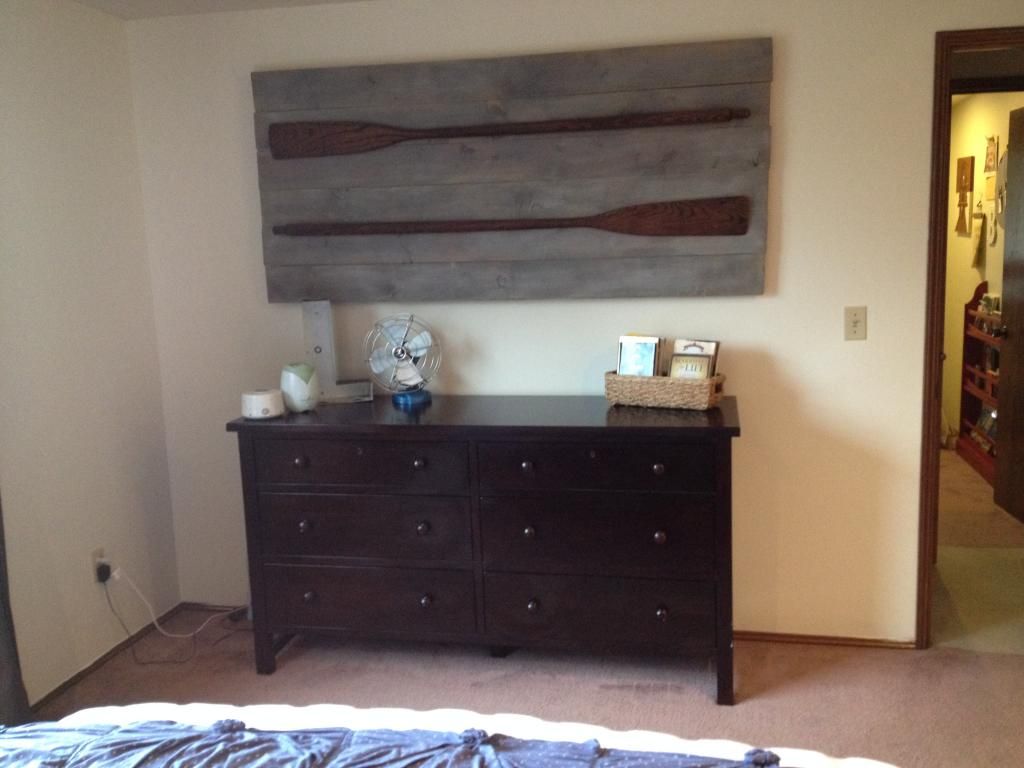 I know the photos are too big. Sorry! We still need to do some (a lot) of things to this space. Aside from new carpet (or hardwood? We can't decide) we also need new baseboards, doors and casing. I'll show off the bathroom another time. Perhaps while we're redoing it as a before/after. I'd also like to do a few smaller things. I'd love a gold frame around my book wreath and I'd love some frames surrounding the window for our black and white family photos. The dresser needs some decorating love as well.
My favorites about this space are the bedding and the large window and our walk in closet. The space feels the perfect combo of warm and light to me. But the carpet is disgusting and needs to go. And the brown doors are not my fav either. Baby steps!
More of the house to come soon I hope!