I've been making a (huge) effort to be more creative and crafty with the kids. It's usually quick and includes many pleas with Ben not to eat crafting supplies, but I'm always thrilled to have their work to save forever.
And, they DO like it.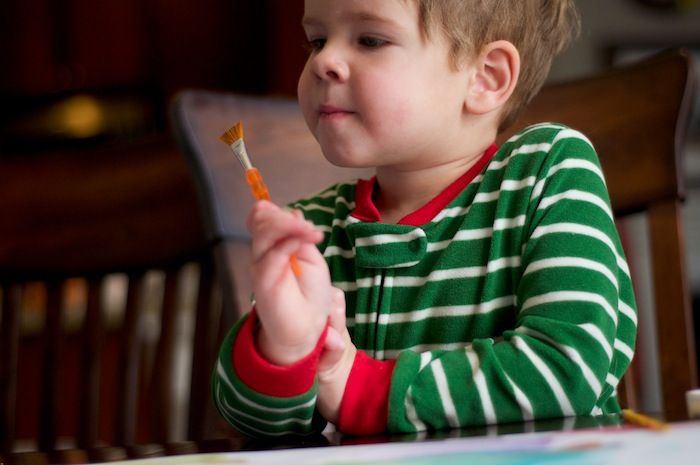 Happy Monday! Hope you're all getting your craft on!