It was time. I had put it off as long as possible, but the little shaggy guy needed a trim. Here is the memory in pictures with a few words.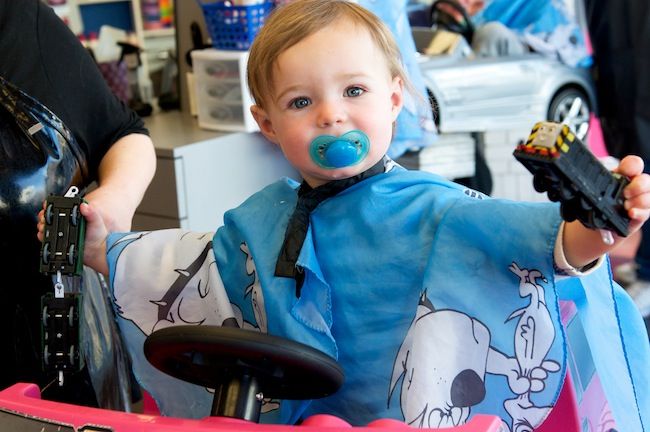 The "before" picture.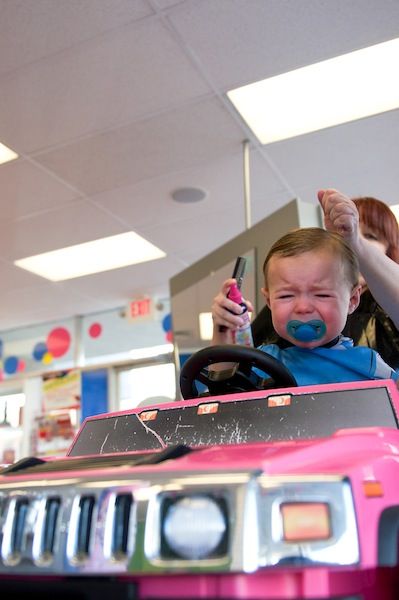 At first, he didn't love it.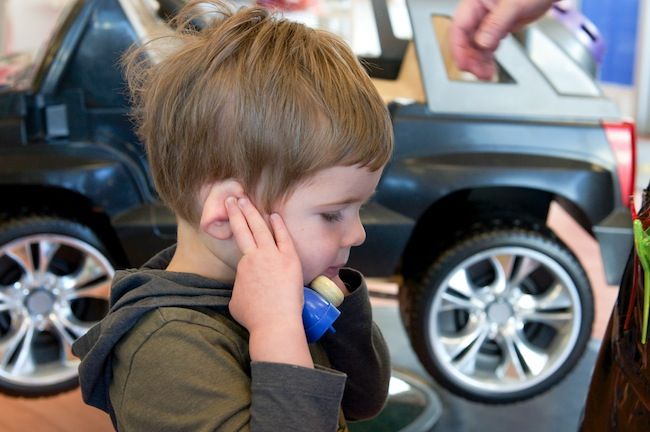 This happens now every time Ben cries. Max "closes" his ears.
Things turned around pretty quickly once we gave him a lollipop.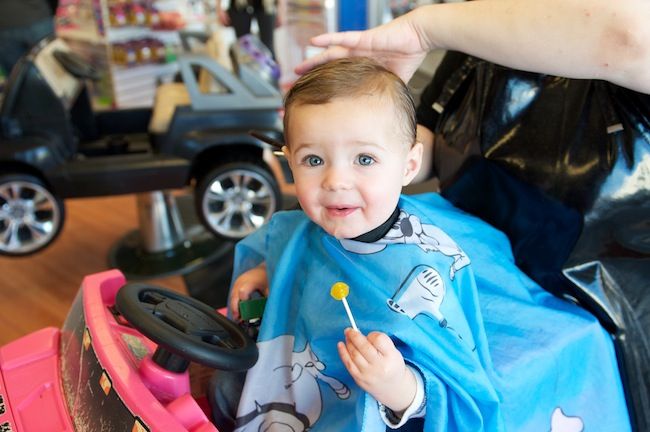 "Hey, Mom! This haircut thing isn't so bad!"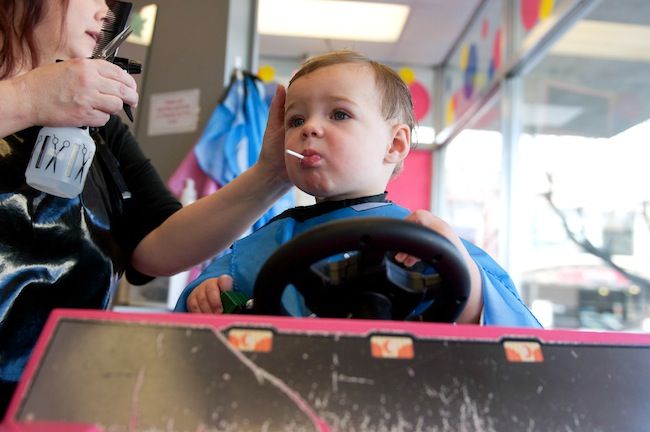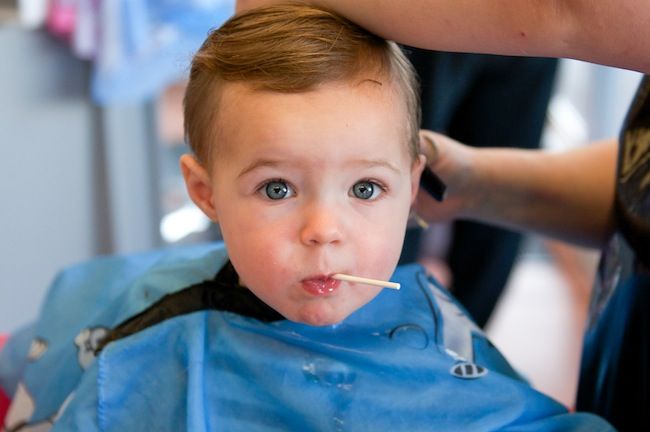 Afterwards, the boys had fun accessorizing in the shop.
Max found some bracelets.
Ben was diggin' the sunglasses. This is also the "after" shot.