Today I was fortunate enough to have a wonderful group of women come together to give me strength and words of support and wisdom as I embark on these last few weeks of pregnancy and the intention of a home birth and, therefore, drug free labor and delivery. It was so much more than I could have even expected as these women put true thought behind the words and beads (which I will wear on a bracelet from now until Bennett's labor and during it) that they presented to me today. I know I will draw strength and courage from seeing these beads and remembering the words spoken and written for me today. It was truly special. I think every woman giving birth should have a labor blessing. It's heartwarming.
Here are some of the details!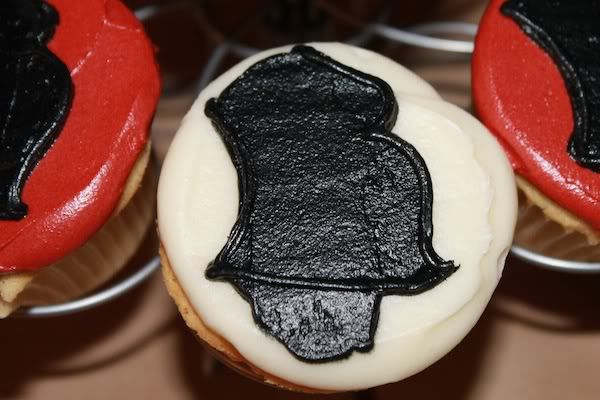 Food!! We munched on beef and chicken skewers, caprese salad and veggies with hummus. YUM! Of course there were cupcakes from
Icing On The Cake
. Holy moly, that place is good! Every occasion we need baked goods for (including our wedding cake!) we go to them. They're amazing.
There was a henna artist who came to do a belly tattoo on me and a little something for other guests, too!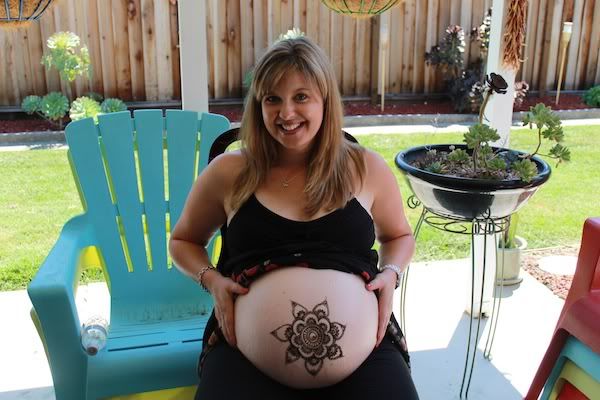 I love it!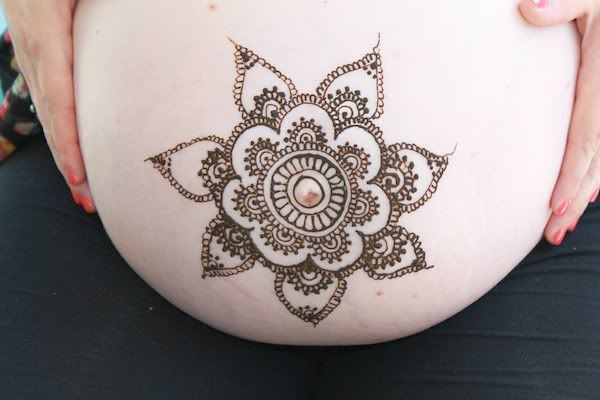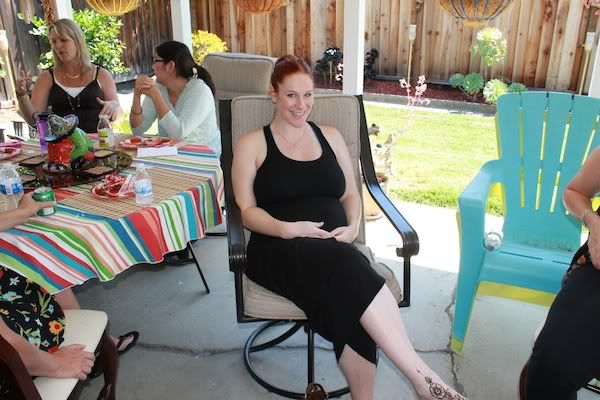 Rebecca, a dear friend for 11 years now and maid of honor in my wedding, getting her Henna done! She's also having a little boy in September. It's been so fun sharing this journey with her!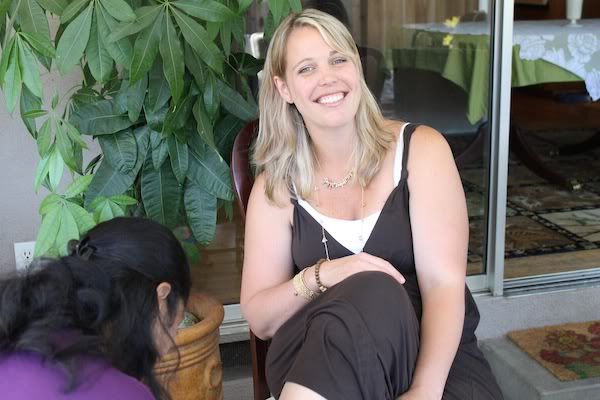 Gemma gets hers done!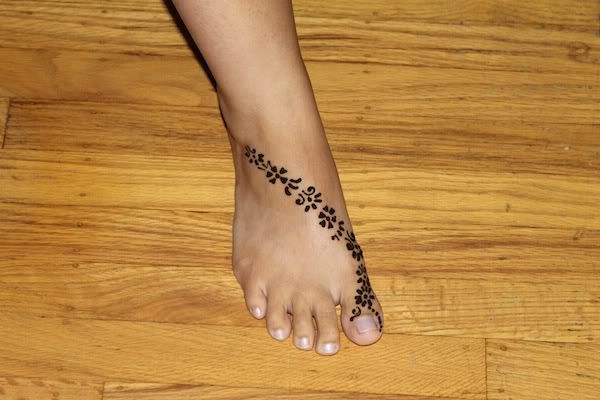 Lisa's (teeny tiny adorable!!) foot tattoo!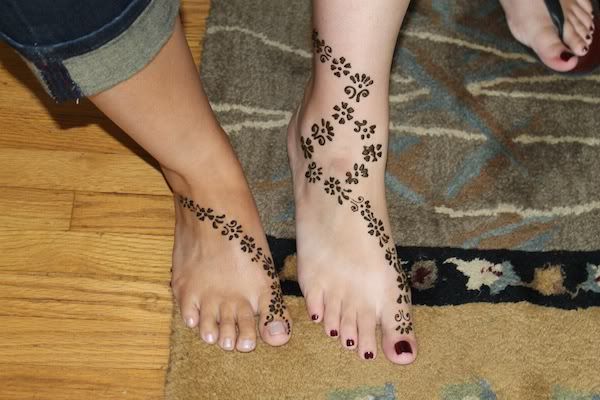 Both Lisa and my feet done!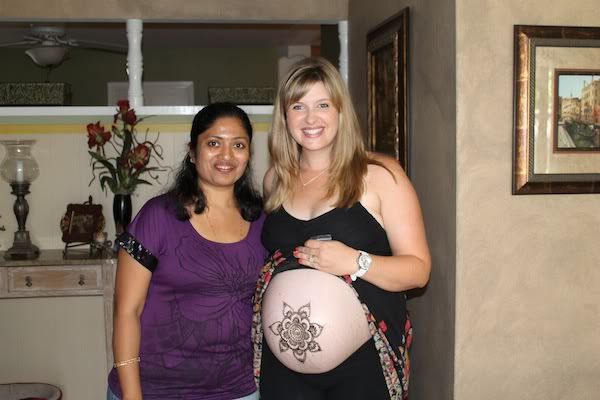 This was the henna artist. She was not only talented, but also super sweet. We really enjoyed having her!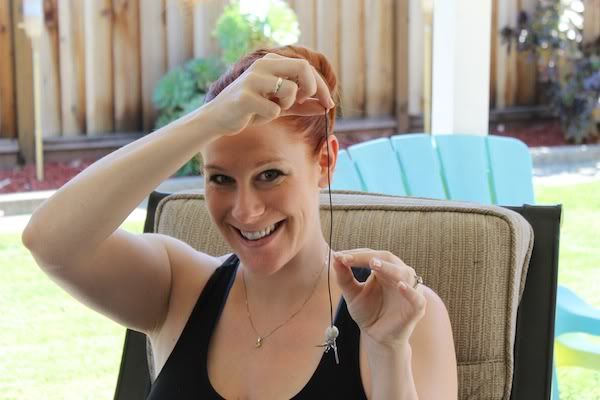 Rebecca presenting her bead.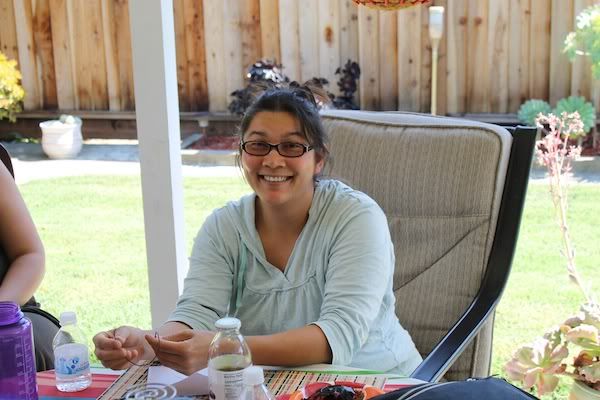 Rusti and her bead.
Gemma with hers.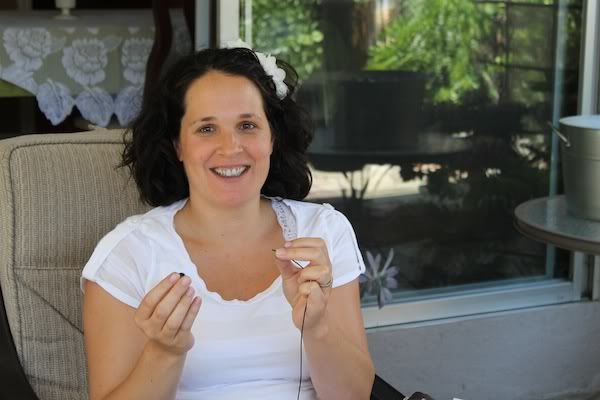 Stephanie with hers!
My mom was so good about making sure to get pictures of everyone with me, but wasn't in many of the shots! Here are a few more from this special day.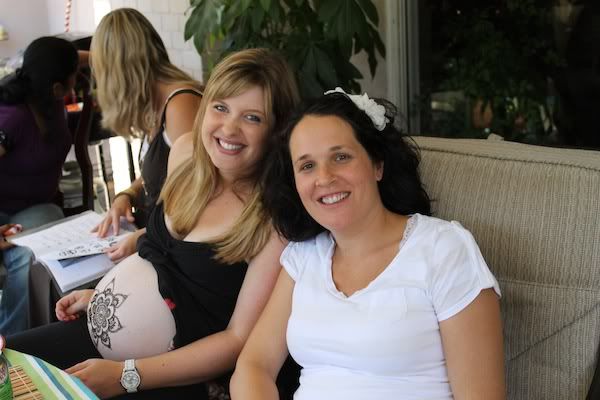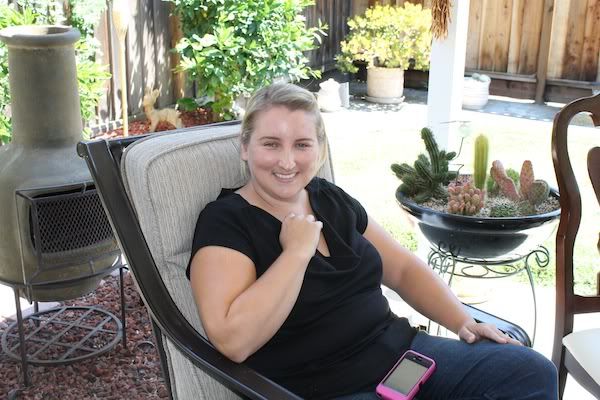 Thank you to everyone who came and made it so special.
In other exciting news, my best friend, Kimberly had her second baby, a little girl (her son is 3 months older than Max) early this morning! I got the news right when I woke and I couldn't be more excited for her and her growing family. I will always remember Kira's birthday because I woke up learning about her arrival and had my labor blessing that day!
We also celebrated my dad's birthday (his was the 4th) this evening at our house. Cake, presents, Max as entertainment - it was great! Haha! So much to celebrate today! It was a day filled with love and support and good news all around. I love days like that!