I can't believe that Maxton is already 18 months! The past few months have been SO much fun as he is rapidly becoming quite the little boy who is full of curiosity, mischief and joy for life.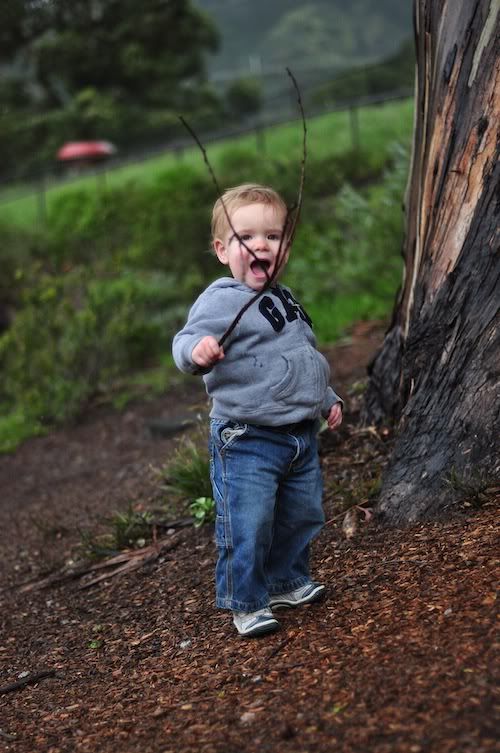 This kid is ALL boy. He has a love for the outdoors, exploring, sticks, rocks, bugs, animals, dirt, and anything he can throw! He loves balls, blocks and cars at home, but mostly prefers to just be outdoors.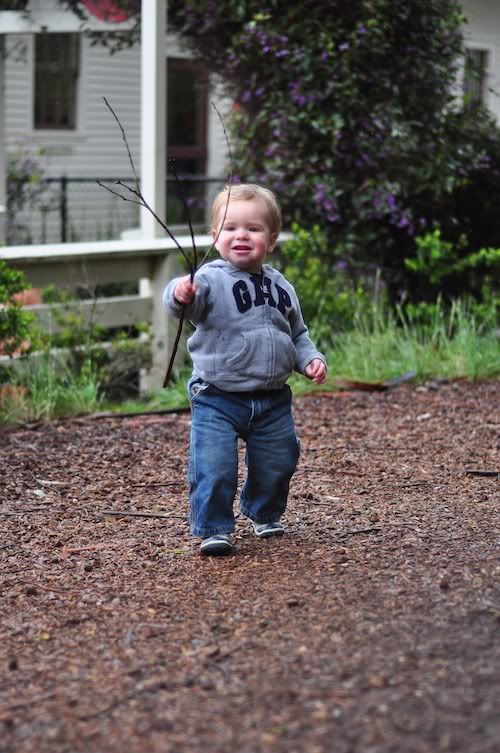 Witness the joy a stick can bring him.
When we are home he is OBSESSED with Elmo on TV or the ipad. He says Elmo quite well now and requests him often. We try hard to keep the TV time to no more than an hour day, but I think at this point we may be bordering on more like an hour and a half. I wish I could say it allowed for some productivity, but really he just wants mommy to watch Elmo with him rather than clean the kitchen or get ready for the day. I'm working on it - haha!
His vocabulary has taken off and I'm finally feeling less worried about his speech. Last time I counted we were at roughly 30 words, but he's added at least 3 in the past two days alone, so who knows where we're at now. His favorite words right now are Elmo, Daaaaaaady, Mama, doggy, eat, cracker, cookie and night night when he's tired. We also hear a lot about cars, airplanes and food and water (mostly Gracie's food and water as he gives us fair warning that it's out and he's going to get into it by running to us and bringing us to the said food and water with a look of great concern and quite the pointer finger working madly - hey, at least he warns us).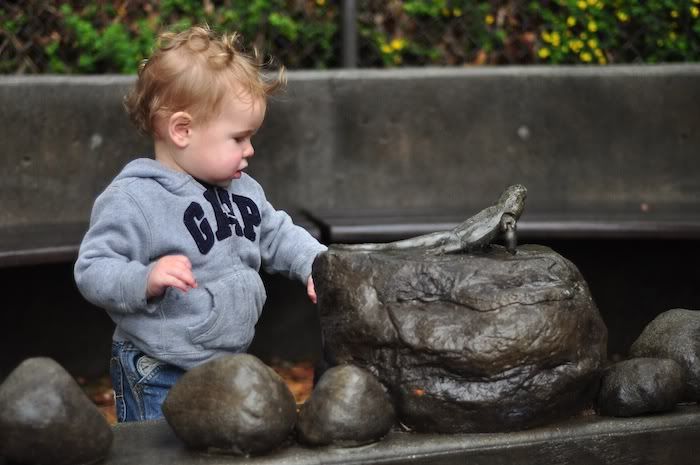 This past month we switched to cloth diapering and are really liking it so far! Sure, it's a lot more laundry, but it's manageable. I wish I could say I have some cute fluffy butt pictures, but nope, I don't. Sorry! I can show you this cute one though!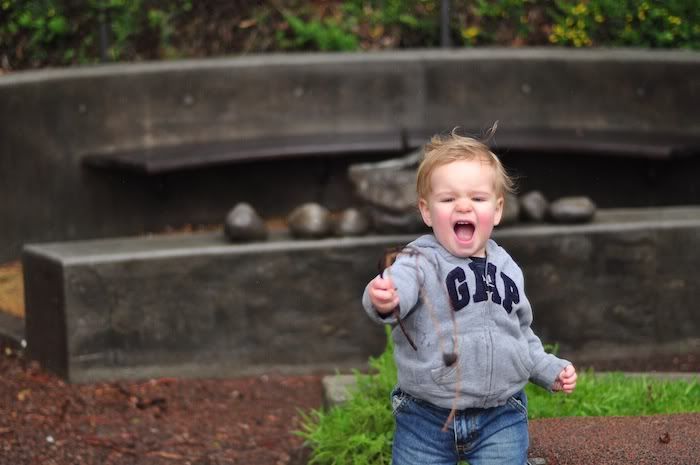 At Max's 18 month appointment he weighed 27 pounds and was 31 inches tall. He's a big boy with an even bigger heart. He fills our days with adventure and bliss. Little man has me wrapped around his finger because his smile is so freaking contagious that I'll pretty much do anything to see it. Lucky for us, he smiles all the time and easily. I just love this boy more than I can even describe in one blog post.